The Real Reason Kate Walsh Left Grey's Anatomy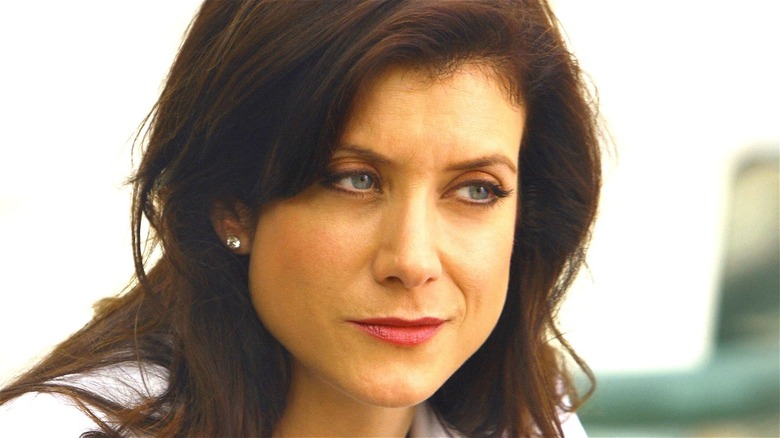 ABC
The cast of "Grey's Anatomy" has evolved and transformed a lot over the course of the show's 17 seasons. The ABC medical drama made a splash when it first premiered on the network back in 2005 with a cast full of both new and proven performers, who quickly emerged as one of the best ensembles appearing on television at the time. While most of the original cast members of "Grey's Anatomy" aren't appearing on the series anymore, it's hard to forget about the memorable performances many of them gave during the network drama's early seasons.
One of those stand-out performers was none other than Kate Walsh, who made a mark in the first three seasons of "Grey's Anatomy" as Dr. Addison Montgomery, the estranged wife of Dr. Derek Shepherd (Patrick Dempsey). Walsh made her debut in the series at the end of its first season and went on to have a recurring role in its second and third seasons, but she only appeared in a handful of "Grey's Anatomy" episodes after its third-season finale.
Kate Walsh left Grey's Anatomy for a spin-off TV series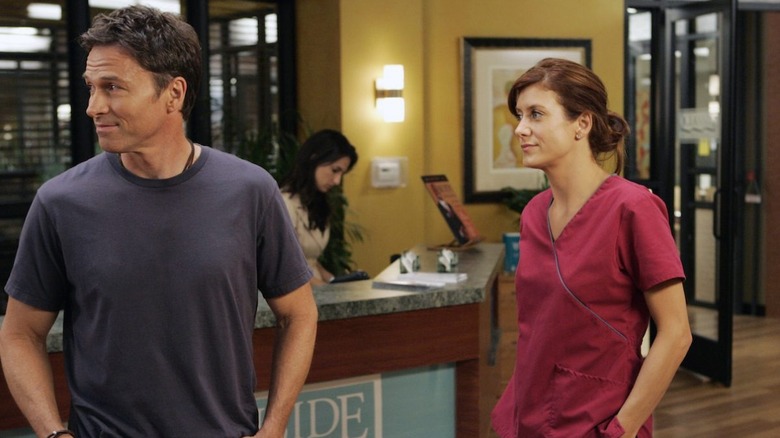 ABC
While Kate Walsh may have left the core "Grey's Anatomy" cast after the show's third season, she didn't actually leave the "Grey's" universe. Instead, Walsh left to star as the lead of a "Grey's Anatomy" spin-off series called "Private Practice." Created by "Grey's Anatomy" creator Shonda Rhimes, "Private Practice" follows Walsh's Dr. Addison Montgomery after she leaves the Seattle Grace Hospital of "Grey's" and begins working at Seaside Wellness Center in Los Angeles.
The series put Walsh in the spotlight in a way that not even "Grey's Anatomy" consistently could, but that doesn't mean that the actress wasn't nervous about leaving "Grey's" for "Private Practice." Speaking with TV Guide in 2007, Walsh revealed her initial reaction to hearing about the spin-off plans, saying, "I was shocked and excited and mostly just totally blown away. Then I was nervous, like, 'Wait, really? Why me?'" Walsh went on to reveal that she got over her initial nervousness pretty quickly and noted that "mostly I was just thrilled because it totally felt like the right thing. I was so flattered and honored that they would think of my character to take off for greener pastures."
The spin-off series ended up being a successful endeavor for both the actress and creator Shonda Rhimes. "Private Practice" premiered in the fall of 2007 and ran for six seasons before coming to an end in 2013. The series boasted an impressive ensemble cast for itself as well, with Paul Adelstein, KaDee Strickland, Taye Diggs, Amy Brenneman, Tim Daly, Brian Benben, and Audra McDonald all starring alongside Walsh.