Grey's Anatomy's Chandra Wilson Has Next To Nothing In Common With Her Character Dr. Bailey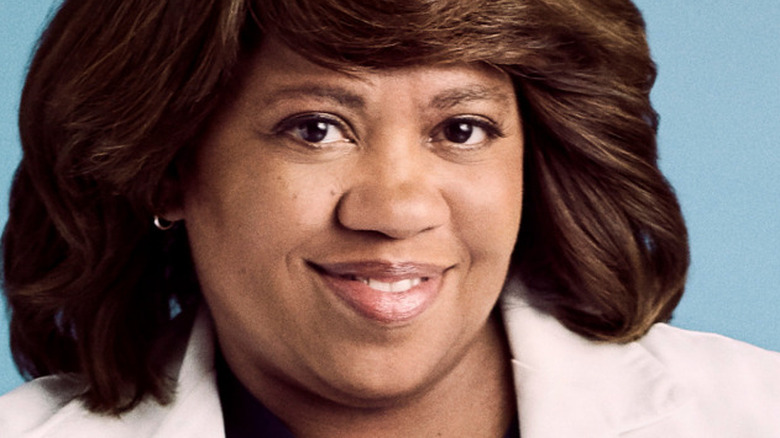 Mike Rosenthal/ABC
It's hard to imagine anyone as Dr. Miranda Bailey other than Chandra Wilson on "Grey's Anatomy." For 19 seasons, Wilson has played the general surgery resident, turned attending physician, turned Chief of Surgery at the fictional Grey-Sloan Memorial Hospital. During the first season of the ABC medical drama, Bailey was nicknamed "The Nazi" by her interns, which included Meredith Grey (Ellen Pompeo), Cristina Yang (Sandra Oh), George O'Malley (T. R. Knight), Alex Karev (Justin Chambers), and Izzie Stephens (Katherine Heigl).
Over the years, fans would see many other sides of Bailey. In a Reddit thread, fans described the character in largely positive terms. "Bailey is decisive, can think quickly on her feet," wrote u/trixonpix. "She is the kind of person everyone looks to in the middle of a crisis. She is stern yet compassionate."
Series creator Shonda Rhimes once told O Magazine that Bailey's personality was loosely based on her own mother. "A little bit," Rhimes revealed. "She's very no-nonsense. Dr. Bailey says stuff like 'These people are nasty—all they think about is sex while we're trying to save lives here.' My mother is definitely that kind of realist." But while Rhimes incorporated a little bit of nepotism into the character, one person who claims to be nothing like Dr. Bailey is Wilson herself.
Chandra Wilson said she is nothing like the doctor she plays on TV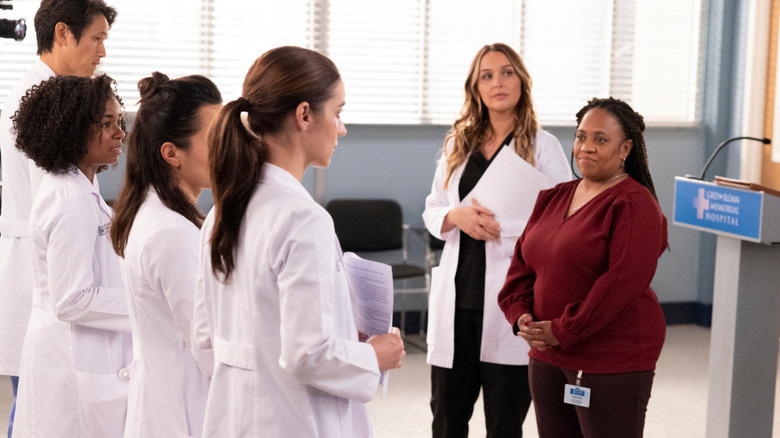 Liliane Lathan/ABC
Chandra Wilson began acting and singing at a young age. Decades before she scored her life-changing role on "Grey's Anatomy," she performed in musicals and later received her degree at New York University's prestigious Tisch School of the Arts, per her ABC bio. "Grey's Anatomy" was her first big TV role. Since 2005, Wilson has appeared in more than 400 episodes of the ABC medical drama, per IMDb.
But Wilson once admitted that her character is nothing like her –- at all. "Miranda Bailey was so not me, so not me that I wasn't recognizable on the street, because my demeanor, everything about me in my opinion was really different from her," she told The Seattle Times in an interview. While Wilson acknowledged that both she and her character have similar work ethics and family values, she added, "That's about where our similarities ended."
In an interview with O Magazine, showrunner Shonda Rhimes said the Dr. Bailey character was the only one she pictured before she started doing casting calls. And it turns out, her original vision for the character looked nothing like Wilson. "I pictured her as a tiny blonde with curls," Rhimes said of the Dr. Bailey character. "I thought it would be unexpected to have this sweet-looking person open her mouth and say tough things. But then Chandra Wilson auditioned, and she opened her mouth and said those same things. I thought, 'That's exactly who Miranda is.'"