Warner Bros. Pictures' Co-CEO Michael De Luca Signals A New Era Of 'Curation And Quality Control'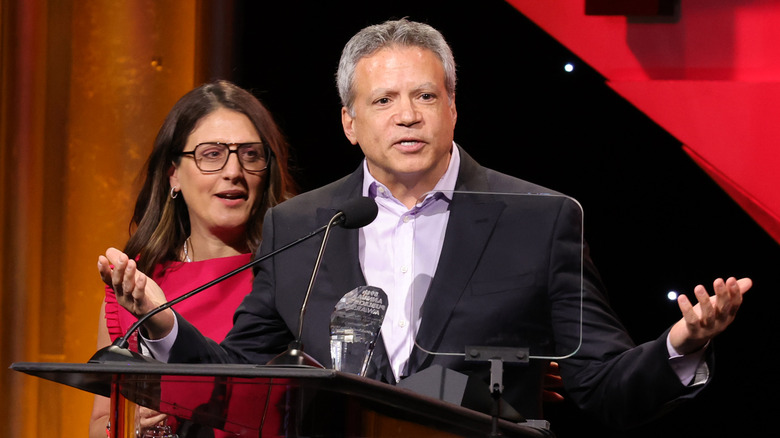 Rich Fury/Getty Images
In June 2022, there was a changing of the guard at one of Hollywood's oldest film studios, Warner Bros. Pictures. Michael De Luca, who was a longtime executive at Warner subsidiary New Line Cinema, and Pamela Abdy, who was Executive Vice President at Paramount Pictures and President of Production at New Regency, left their posts as executives at the Amazon-owned MGM to lead Warner Bros.-New Line as co-CEOs.
Similar to the way that James Gunn and Peter Safran are leading DC Studios, De Luca and Abdy are leading one of Warner Bros. Discovery head David Zaslav's three verticals (Warner Bros.-New Line, DC Studios, and Warner Animation). "The era of volume is over, and the era of curation and quality control is beginning," De Luca told Variety in an interview about the studio's new direction under their leadership. "Being good isn't good enough anymore. You have to be excellent. And the only way to hedge that bet is to try and be in business with the best storytellers."
The way the studio intends to do that is by looking back on its storied history through producing filmmaker-driven films from gangster epics like "Public Enemy" to horror classics like "The Exorcist." Warner Bros. is celebrating its 100-year anniversary this year, and Abdy said, "The history of the studio and their approach to filmmaking over the years really lines up with our belief in marrying the right filmmakers with the right IP and the right stories."
Warner's new era will be filmmaker focused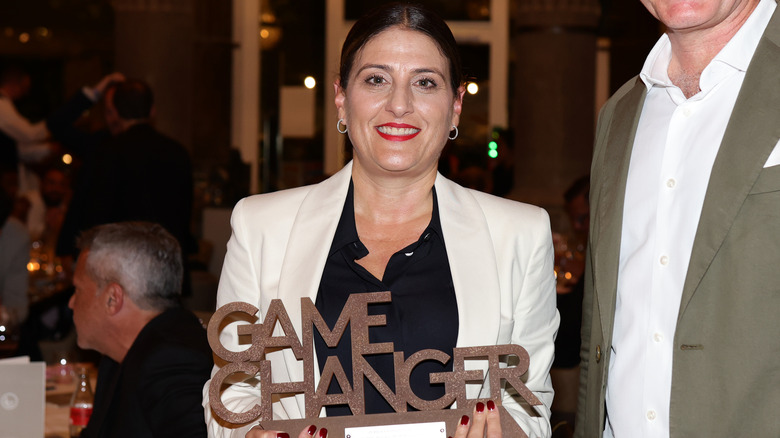 Andreas Rentz/Getty Images
Michael De Luca added that Warner Bros.-New Line wants to align itself with today's top filmmakers as well as the next generation of talented storytellers. Pamela Abdy broke it down, simply saying, "The filmmakers become a brand that engages the audience to go out and go see their movies in the same way as movie stars." The studio already has relationships with star directors like Baz Luhrmann, George Miller, Clint Eastwood, Todd Phillips, and Matt Reeves. Audiences come out to see their films because they know they're going to get a quality product from a reliable creative.
Eastwood said of his long-standing partnership with the WB, "They weren't afraid to do something a little different. Maybe some of the stories didn't resonate with them, but they always said, 'Let's give it a go.'" 
The studio is also bringing in thriller expert M. Night Shyamalan for his next project, "Trap," slated for 2024. The director told Entertainment Weekly, "Warner Bros. has a storied history of cinema. Through its recent experiences, the company has rediscovered its love and appreciation for filmmakers, and the impact of the theatrical experience."
Under their new mantra, De Luca and Abdy are betting on filmmakers as intellectual property over existing IPs like reboots and adaptations. While several of their filmmakers are making comic book-based movies, such as Phillips making "Joker: Folie à Deux" and Reeves making "The Batman: Part II," these creators' distinctive flavors look to be more of the draw for Warners and audiences than the properties they're adapting.