Shameless: Some Fans Find Lip Completely Unbearable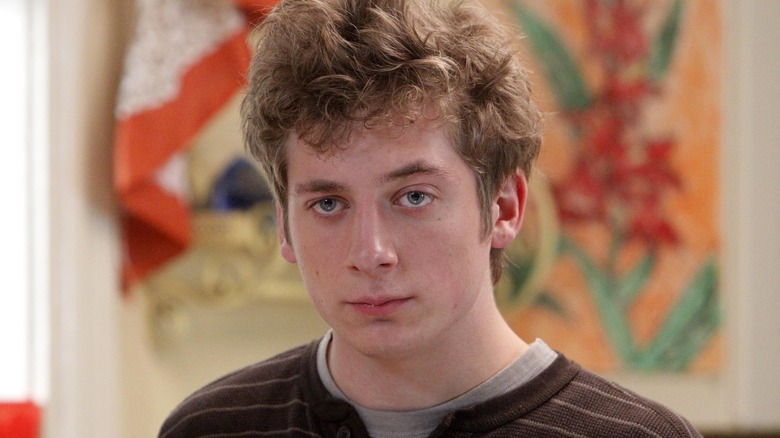 Showtime
The r/shameless Reddit exists for the sake of "Shameless" fan debates and polls even after the show went off the air in 2021. One user, U/pittsburghprostitute, had an important question for commenters on the thread. They asked, "Does anyone else hate Lip?" The poster elaborated, "He is extremely arrogant and pretends to be a good person when most of the time he's just screaming and being mean to women aka Fiona and girlfriends."
Phillip "Lip" Gallagher (Jeremy Allen White) is often just as destructive, impulsive, and shameless as his siblings and father, Frank (William H. Macy). He also has a brilliant mind and a high GPA, which complicates things. Lip should make something of himself, but instead he always self-sabotages. However, he's also devoted to his family and cares about them deeply.
Lip often has good intentions, but he obviously holds some really deep-seated flaws, which is why some "Shameless" fans don't like the character. 
These Redditors think Lip is really irritating
The Reddit post may describe Lip on "Shameless" as a fan favorite, but plenty of fans have a bone to pick with his bad behavior. U/brazentory found the second oldest Gallagher often intolerable, and many Redditors in the comments noted how the character only got worse once he graduated high school. "I liked him until he went to college," u/Ferguson97 posted. "He was so annoying and just threw away every opportunity that fell into his lap."  
Commenters also observed Lip's poor attitudes toward women, including his high school girlfriends Karen Jackson (Laura Slade Wiggins) and Mandy Milkovich (Emma Greenwell). U/Relative_Ebb5888 wrote, "He obsesses over them when he can't have them and the minute he does, he leaves." He even interferes with Karen's marriage to Jody Silverman (Zach McGowan) when she wants to stop sleeping with him.
Lip is a complicated character, and he struggles with hereditary alcoholism and a rough, dysfunctional upbringing. But his self-righteous attitude and obnoxious behavior still leave a lot to be desired.