The Night Agent: Gabriel Basso Says Peter & Rose's Romance Wasn't The Initial Plan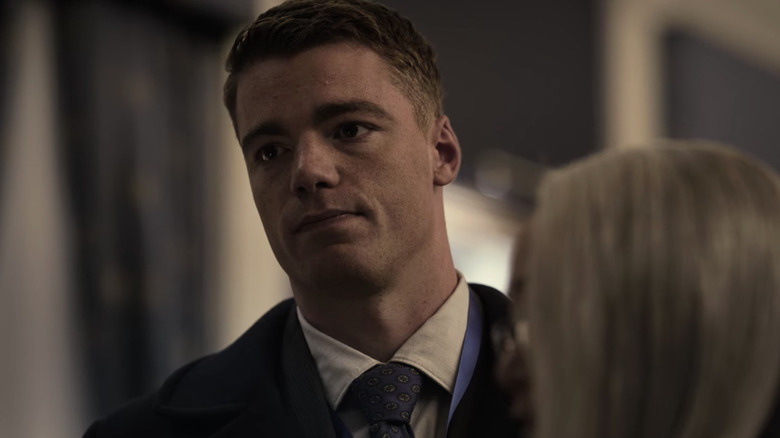 Netflix
It doesn't matter what genre a TV series is in, romantic tension between two main characters will always be a widely-used tactic by writers. One common pattern amongst every show that taps into this type of possible romance is that fans are usually in the know about the feelings the characters secretly have toward each other; however, with Netflix's "The Night Agent," romance happens organically, eliminating fans' need to know when love sparks are going to start flying.
Interestingly, the series' star, Gabriel Basso, says that the development of this romance wasn't the creator's initial plan. When Basso spoke to US Magazine, he explained creator Shawn Ryan didn't have the romantic connection between characters out in the open when originally developing the show. 
"I don't think we were pitched it that way. I think it just sort of developed and — from what I've heard — Shawn and the writers say they knew it was gonna be there," Basso said. "But what I respect is they didn't jump into it. You know, they were very gradual." This type of patience gives "The Night Agent" a unique flavor and adds a level of realism, which enhances the story.
The organic relationship was Creator Shawn Ryan's idea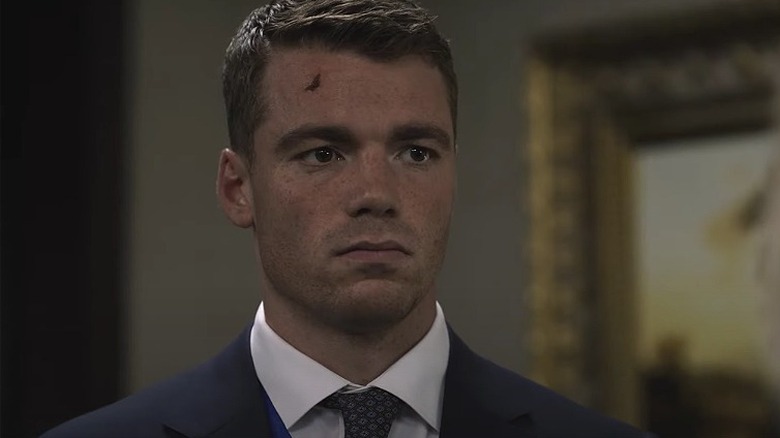 Netflix/YouTube
When jumping into the new Netflix series, "The Night Agent," it's easy to understand why the romantic storyline doesn't need to be highlighted, as there are plenty of on-the-edge-of-your-seat moments to keep viewers interested. In the show, which is an adaptation of a 2019 Matthew Quirk novel of the same name, fans follow Peter Sutherland (Basso), an FBI agent who finds himself in the wrong place at the wrong time. 
After being in the middle of a train bombing, Sutherland gets a new assignment to man an emergency spy hotline in the basement of the White House. With his career outlook seeming grim, everything changes when he gets a call from Rose Larkin (Luciane Buchanan). In regard to their dynamic, Shawn Ryan told Variety that in comparison to how movies need to jump right into the love story, there's more opportunity for a TV series to develop it slowly. 
"A romantic relationship wasn't at the center of our attention," Ryan said. "As writers, what we said was, 'Let's put these two characters together. Let's have them go through this crisis together ... let's see what happens." Basso confirmed that the approach to Rose and Peter's dynamic was organic.
"I didn't save her and then they were like, 'Now you are in the car together! Kiss!'" Basso said. "It wasn't that at all. It felt very organic." 
This level of organic realism in regard to the characters' slow romantic tension is one of many reasons to check out "The Night Agent."