The Night Agent: Netflix Viewers Love The Drama, Claiming It Tops The Recruit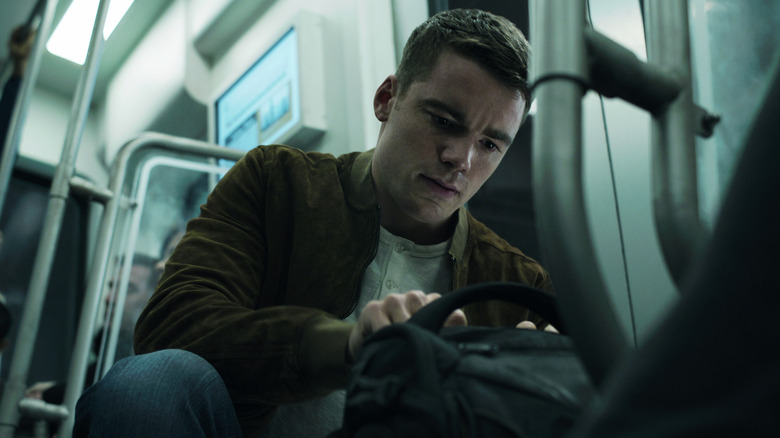 Netflix
Action and spy thrillers have always struck a nerve with audiences, but they have definitely had a moment lately. "Reacher," based on the popular Lee Childs' books about ex-military detective Jack Reacher, was so popular with viewers Amazon renewed it for a second season just three days after it premiered. Anticipation has been building for a while about upcoming series "The Citadel" and "Man on Fire," and Netflix renewed "The Recruit" for a second season in January. With the release of "The Night Agent," fans can't help but compare the two shows that both center around green agents — CIA for "The Recruit" and the FBI in "The Night Agent" — who are in over their heads.
Reviews for "The Night Agent" have not been kind, but fans around the world have vocally disagreed. On Twitter, @danielys999 wrote, "I binged ["The Night Agent"] in one sitting last night and I can confidently say this is everything ["The Recruit"] wanted to be." They're not alone, with many finding the gripping show even better than "The Recruit."
Fans appreciate The Night Agent's quicker pace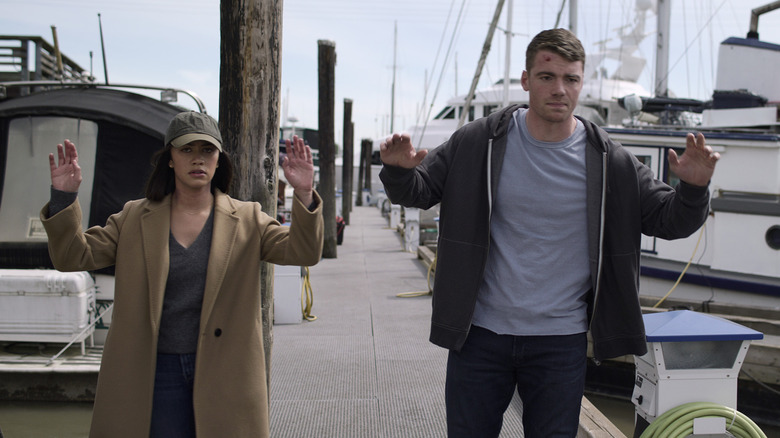 Netflix
It took seven days for Netflix to renew "The Night Agent," a rarity for the streaming service, which took 45 days to renew the hit show "Wednesday," and three months to renew "The Sandman." With 168.7 million hours viewed in the first week and a spot in the Top 10 List in 93 countries (TVLine), it's clear viewers are enjoying the new thriller with FBI Agent Peter Sutherland (Gabriel Basso), who gets involved in a conspiracy after answering a secret phone line for undercover spies. While the plot is reminiscent of Netflix's other recent thriller, "The Recruit," fans have already decided which series they prefer.
"The Night Agent truly makes up for the snooze fest that was The Recruit," tweeted @nerdycruz. "["The Night Agent"] reminds me a bit of ["The Recruit"] but better!" tweeted @db23238. Those who've watched both shows cite the quicker pacing and more serious tone for reasons they prefer it, with u/TSS997 writing on Reddit that "["The Night Agent"] keeps things simple. Chase, shoot, explosion."
Netflix is also throwing its full support behind the show, with the Vice President of Drama Ginny Howe stating, "Shawn Ryan has created a spy thriller sensation that viewers cannot get enough of, with a stellar cast featuring Gabriel Basso, Luciane Buchanan, and Hong Chau, and we're here to bring them more of the action and suspense they love."