Chicago Fire Fans Are Ecstatic Over Matt Casey's Return (But Wanted More)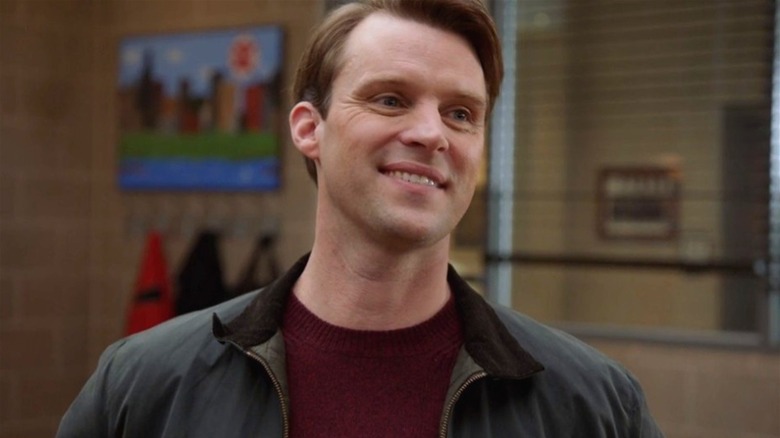 NBC
Since "Chicago Fire's" Matthew Casey (Jesse Spencer) left Chicago behind to move to Portland in October 2021, fans have been wishing for his return. He came back briefly in May 2022 for the wedding of his best friend, Kelly Severide (Taylor Kinney), reigniting hope that Spencer would come back to the show after seeing him and Sylvie Brett (Kara Killmer) reunited. Then it was announced in January that Kinney was stepping away from the series to handle personal matters, and the want for a familiar face such as Casey to return became more of a need for fans.
So, of course, the news that Spencer would be returning to "Chicago Fire" in a surprise Season 11 appearance was met with a lot of anticipation from fans. "I can't wait to see Matt Casey/Jesse Spencer back on our screens!!! I hope it's a good one & won't disappoint!!!" u/lamberti1 wrote on a "Chicago Fire" subreddit. While his appearance in Season 11, Episode 18 ("Danger Is All Around") was met with plenty of joy and excitement, there were also a lot of feelings that it wasn't enough.
Fans wanted more Brettsy and less Kidd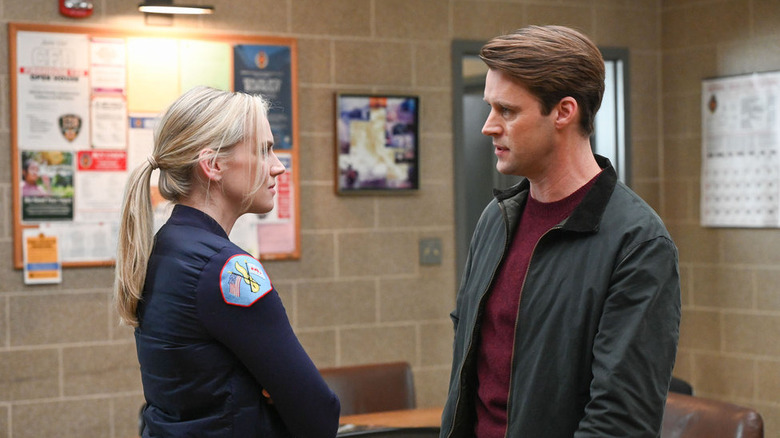 Lori Allen/NBC
Matt Casey's visit to Chicago was met with surprise from Firehouse 51, especially from Stella Kidd (Miranda Rae Mayo). Casey ended up being the liaison Chief Boden (Eamonn Walker) informed her she would meet with after she was tapped to be on a Homeland Security anti-terrorism task force. Her first reaction to seeing Casey was to suggest it was a "boondoggle;" just a disguise for him to get a free trip to Chicago. He solemnly told her that wasn't the case, and that she'd find out more soon. Some viewers were surprised that they didn't talk more about Kelly Severide's absence, with @Learnthingss tweeting, "I kinda wanted more of a scene where Stella talked about Kelly with Casey! Miss those three together."
But the majority of fans felt there were more than enough scenes with Kidd and Casey, and were annoyed that there wasn't more focus on Casey and Sylvie Brett. "I was hoping for more Brett/Casey story this episode but it just seems like Stella is stealing the show this season," u/Prestigious_Will571 wrote on the "Chicago Fire" subreddit. Another user named u/LoveChicagoMed wrote, "Casey's visit happened and was hoping for more of Bretsy but I don't mind."
The episode ended with neither Brett nor Casey being fully truthful with the other about their feelings, and Brett crying after their interaction. Fans took this as a hopeful sign. "I feel like....maybe he's coming back again with them not giving us more resolution to Matt and Sylvie's interaction?" u/BuckeyeGirl20 wrote. There hasn't been any indication that Jesse Spencer's return would be anything more than a one-off, but we can always hope.