Jesse Spencer Returns To Chicago Fire In Surprising Season 11 Appearance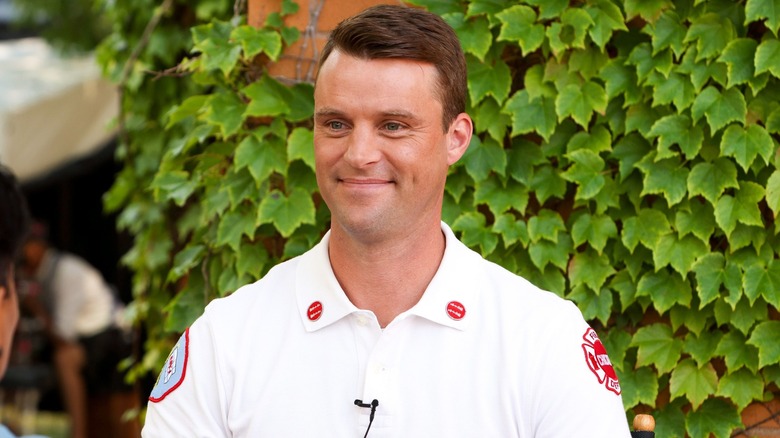 NBC
The "One Chicago" Universe of shows is no stranger to characters coming and going. But some departures have definitely hurt more than others. During Season 11, "Chicago Fire" fans experienced a painful blow with the sudden exit of beloved long-time cast member Taylor Kinney, who plays Lt. Kelly Severide. Earlier this year, it was announced that Kinney was taking a leave of absence from the show to deal with a personal matter. His character, Severide, is currently in an arson investigation training program that takes him away from the Windy City and Firehouse 51.
Losing such an integral character like Severide is unexpected, as he's been a part of the series since the beginning. But fans went down a similar road during Season 10 when Severide's best friend, Matt Casey, played by Jesse Spencer, left. As a way to write him off the show, Casey originally made the decision to move to Oregon. Behind the scenes, Spencer felt it was time to move on from the hit drama. But in some unexpected good news, it appears that we haven't seen the last of Casey. Spencer is slated to return for at least one episode of "Chicago Fire" in Season 11.
Spencer will appear in Season 11, Episode 18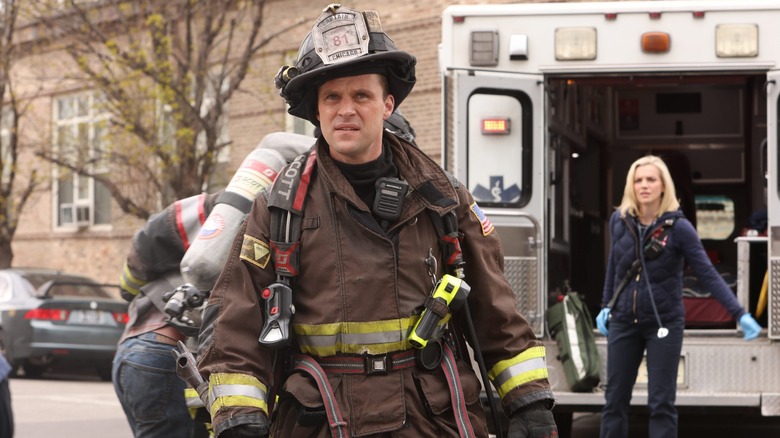 NBC
According to Variety, Jesse Spencer will once again reprise his role as the fan-favorite "Chicago Fire" character Matt Casey in Season 11, Episode 18. And with the series slated to return later this month with Episode 16, that means fans won't have to wait too long to witness Casey walking back into the lives of his former Firehouse 51 team. Variety further reported that the story details surrounding Casey's return are currently under wraps. It's also unknown if this will just be another one-off appearance like his brief return in Season 10. Casey appearing in the series again should delight fans who have sorely missed him. But beyond that, his return will also help soothe the abrupt exit of Kelly Severide.
Like Severide, since the start of "Chicago Fire," Casey felt like one of the show's central and consistent characters. Fans were heavily invested in his storylines, and with him being the best friend of Severide, it's always a solid idea to bring back someone with such a deep connection. Also, with questions surrounding when and if Taylor Kinney will return to the show, Casey's appearance again brings some much-needed familiarity to a series that's currently a little unclear about its future.