Jeremy Renner Broke Both His Arms While Filming Tag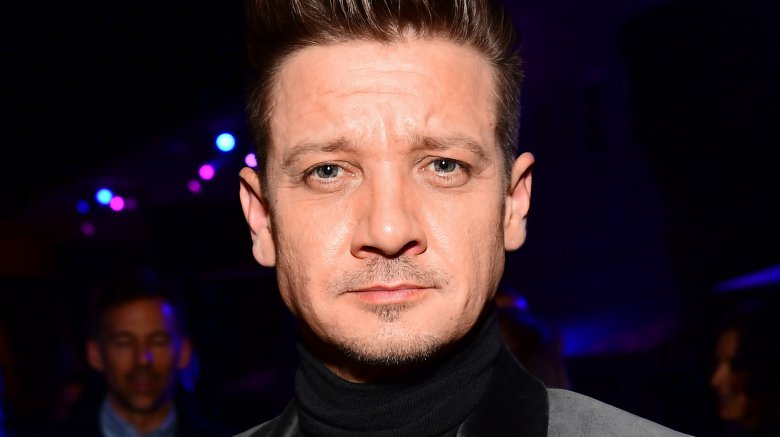 Getty Images
Tag roots its narrative in the longest-running, most heated game of tag in history. What happened on the film's set took that intensity and cranked it to a whole new level. While filming, actor Jeremy Renner got caught in a freak accident early in production, resulting in him breaking both of his arms. 
Renner's co-star Jon Hamm, who plays Bob Callahan opposite Renner's Jerry Pierce in Tag, recalled the bone-breaking incident during a recent appearance on The Ellen DeGenres Show. 
"We had several on-set injuries, the most notable being Jeremy Renner who broke both of his arms at the same time [on] day three of production. We had 40 more days to go," Hamm explained (via People), adding that the accident definitely wasn't his fault, since he was in London promoting 2017's Baby Driver when it occurred. 
The actor then highlighted the humor in Renner, who portrays the literal superhero Hawkeye in the Marvel Cinematic Universe, got hurt while shooting Tag but has been completely fine filming multiple Avengers movies. "Now keep in mind, this is a man who's done 100 Avengers movies and been fine," said Hamm. "And he does a movie about playing tag — both arms. Like firewood, just snapped like a matchstick."
Hamm then explained that Renner pushed through the rest of filming following his double injury, rocking two green casts that were removed during the digital editing process. 
And unlike Renner, Hamm was safe and sound on set — for the most part. The Mad Men alum was candid in admitting that he suffered a more demoralizing injury: one to his ego. Asked if he ever got hurt while filming Tag, Hamm answered, "My pride when I realized that running around for longer than 30 seconds would feel like I'm having a heart attack. That was pretty much the extent of my injuries."
Joining Renner and Hamm for Tag, directed by Jeff Tomsic in his feature debut, are Ed Helms as Hogan "Hoagie" Malloy, Jake Johnson as Randy "Chilli" Cilliano, Annabelle Wallis as Rebecca Crosby, Hannibal Buress as Kevin Sable, Isla Fisher as Anna Malloy, Rashida Jones as Cheryl Deakins, Leslie Bibb as Susan Rollins, Brian Dennehy as Mr. Cilliano, Sebastian Maniscalco as Pastor, Lil Rel Howery as Reggie, and Thomas Middleditch as Dave. The film sees a group of friends coming together during one month each year to continue the same game of tag they've been playing for three decades. Stakes have always been high, but the crew's upcoming game proves their most important one yet, as it coincides with the wedding of the game's reigning champion — Renner's Jerry. 
Tag will open on June 15.