Jon Hamm Joins Star-Studded Cast Of Tag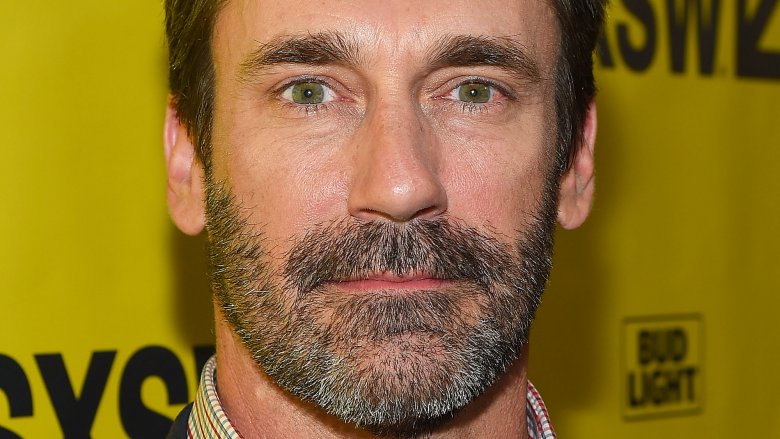 Getty Images
Mad Men star Jon Hamm will loosen his suit and tie to join the cast of a riotous new comedy. 
Per The Hollywood Reporter, Hamm joins the glittering cast of New Line Cinema's Tag, a film all about a decades-long game of (you guessed it) Tag. 
The 46-year-old actor plays a down-on-his-luck stoner who just lost the greatest love he's ever known, all thanks to his lack of motivation and responsibility. Based on the surprisingly true story featured in The Wall Street Journal, Tag chronicles the wacky adventures of a group of friends who've been playing an extreme, "no-holds-barred version" of the classic children's game for the past 30 years. 
Hamm will star alongside Jeremy Renner (The Avengers, Arrival), Ed Helms (The Hangover) Jake Johnson (New Girl), Hannibal Buress (Broad City), Annabelle Wallis (The Mummy), and Rashida Jones (Parks and Recreation). The film is directed by Jeff Tomsic (This Is Not Happening, who works from a script penned by Mark Steilen (The Settlment) and Rob McKittrick (Waiting...). Tag is set to begin shooting in Atlanta later this month. 
Fans can catch Hamm in the Edgar Wright-directed action comedy Baby Driver, in which he plays Buddy, the dashing former Wall Street trader turned certified bank robber. Baby Driver stars Ansel Elgort, Lily James, Kevin Spacey, and Jamie Foxx, and will be released on June 28.
Tag is due in theaters on June 29, 2018. Until then, look back at the secrets behind Hamm's career by learning the untold truth of Mad Men.