One True Loves' Phillipa Soo And Luke Bracey On The Highs And Lows Of Shooting Their Romantic Drama - Exclusive Interview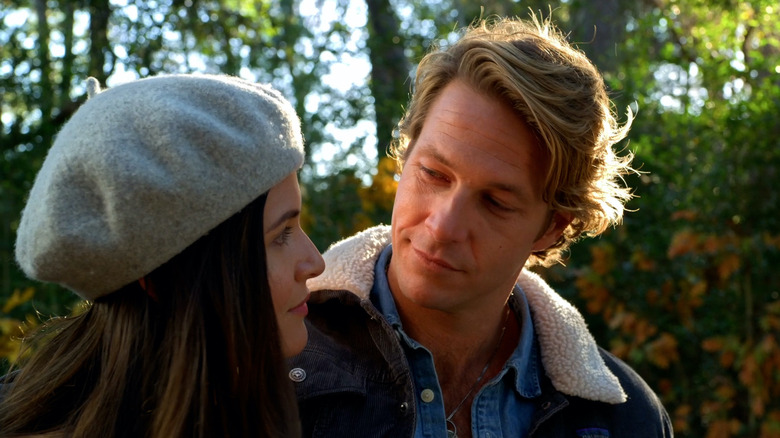 The Avenue
In "One True Loves," Phillipa Soo's Emma is madly in love with Luke Bracey's Jesse — and Simu Liu's Sam. You see, Emma is married to Jesse until she thinks Jesse has died in a terrible helicopter crash. Eventually, she moves on with Sam. But when Jesse turns out not to be dead and comes back after living on a desert island for four years, Emma has a big decision to make, and no matter what, someone is going to end up hurt. "One True Loves" explores the way love develops and shifts depending on who's there and what they want out of life.
Just like Emma's career in "One True Loves," Phillipa Soo's career has been eclectic. She's best known for her role as Eliza Schuyler Hamilton in the musical "Hamilton," and she continues to tread the boards in shows such as "Amélie," "Into the Woods," and this year's "Camelot." But that hasn't prevented her from taking movie and TV roles in "Over the Moon," "Dopesick," and "Shining Girl." Meanwhile, Luke Bracey has been appearing in movies and TV for over 10 years, having been in everything from the remake of "Point Break" to "Holidate" and from 2022 award winner "Elvis" to "Maybe I Do." In "One True Loves," they come together as the perfect couple ... until they aren't.
In an exclusive interview, the pair spoke to Looper about how Soo felt about taking the lead in "One True Loves," how Bracey navigated between before and after his character's accident, and if they believe the pair would have ended up together if they'd stayed in the same place.
'I was drawn to that'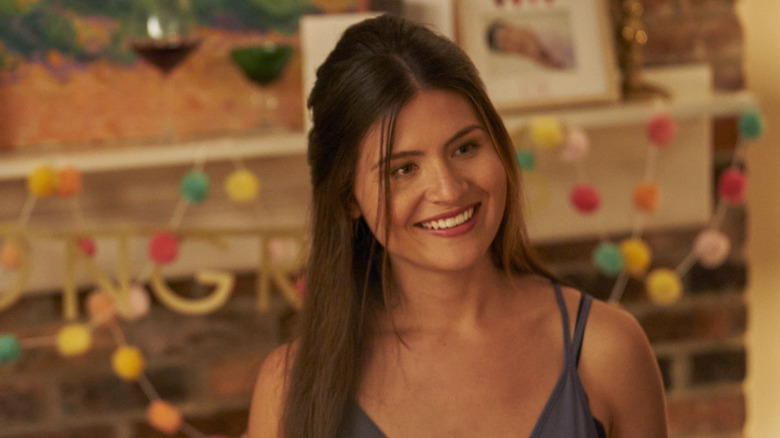 The Avenue
"One True Loves" is all about how lives evolve and change. What in your lives evolved to enable you to take this movie?
Luke Bracey: I don't know. I left Australia and the home that I grew up in and my friends and family when I was just turned 20 years of age and started living overseas. I understood that idea of going away, and then coming back to the people that you love and the people that you're closest with and still having or still maintaining those connections and those core ideas of why you guys love each other and why you guys are friends and family and stuff like that.
I think [it was] my time away from home growing up that drew me a little bit to the story that way. I'm quite interested in relationships and the stuff you build over time and how you can maintain and sustain that, and it's quite important to do that. It takes an effort to make sure that you're still staying connected to the people that are nearest and dearest to you.
What about you, Phillipa?
Phillipa Soo: My way into being connected to this script and this character was being endeared to Emma's decision, and ultimately her flaws in trying to make that decision. But the level of grace and passion and joy that she also wanted to experience while having to do this very terrible thing, which is make this decision and ultimately maybe hurt somebody ... I was drawn to that.
Taking the lead and shooting two very different kinds of scenes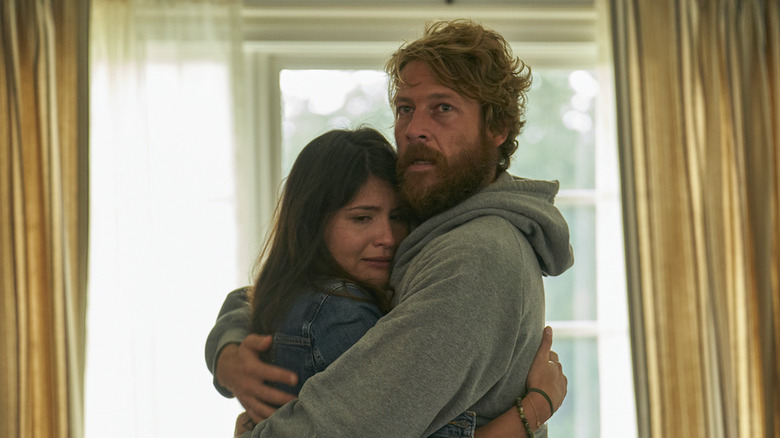 The Avenue
Phillipa, this is your first movie lead. How did it feel taking the reins?
Soo: It felt awesome. It was a lot of really full days and a lot of hard work, but ultimately, I love this job and I loved this story, so getting to work hard and bring it to life and getting to work with some incredible people was incredibly satisfying.
Bracey: I'll say this: You wouldn't know it was her first time leading a film. She was unbelievable every day at work — a real testament to Pippa that she took it all in her stride. She was unbelievable for it being her first lead. It's very impressive.
Soo: Thank you, my friend.
Luke, we see you both before and after your character's supposed death. What was it like to shoot those two very different kinds of scenes?
Bracey: We always shoot out of sequence. Jumping to and from is a funny challenge in that way, but there's one thing that when he comes back from his time away he's really, really pining for and wants to go back to that time before. He wants to find the beauty and the fun and the laughter and the love that is in life, and that's his real goal — to get back to the life he had.
That idea of trying to recollect his time before his ordeal is something that he's looking for as the direction he wants to go [and] is one that's a life full of laughter and full of love and full of experiences, because he was robbed of that for a number of years. Being able to think back on his time before and the open and excited and interested person that he was, that's what he's trying to get back. For me, it was trying to come back with that idea that this guy is so interested in life and excited about life and that he wants to get as much out of it as he can.
'That damn helicopter'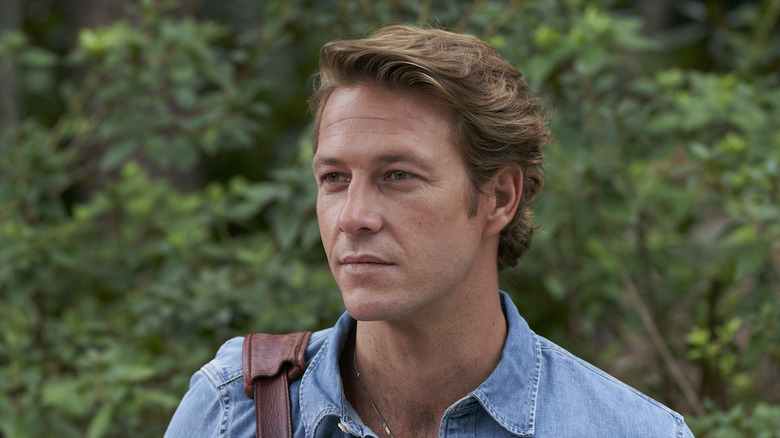 The Avenue
Do you believe Jesse and Emma would've stayed together had they been together?
Bracey: Yes.
Soo: I don't know. I think the answer is that we don't necessarily know. The chances are very high that they would've ended up together, but we've been talking about love a lot and what it all means, and is there one true love, and the thing that we keep coming back to is that you have to choose it every day. As we know, we're all flawed. We're humans. Things happen; life happens. Whether it's getting stranded on a desert island or you just [growing] apart, things happen. I'd like to think that they would be together.
Bracey: I think they would've been. I'm thinking from Jesse's perspective, right?
Soo: Totally.
Bracey: He knew that Emma was the one for him, and he would've been the kind of guy to work at it every day. I know that. He's a really admirable character, Jesse, and he would've loved nothing more than to have been with Emma for the rest of his life.
Soo: If only he didn't get on that helicopter.
Bracey: That damn helicopter.
"One True Loves" arrives in theaters on April 7 and on digital on April 14.
This interview has been edited for clarity.