The Holidate Scene That Terrified Luke Bracey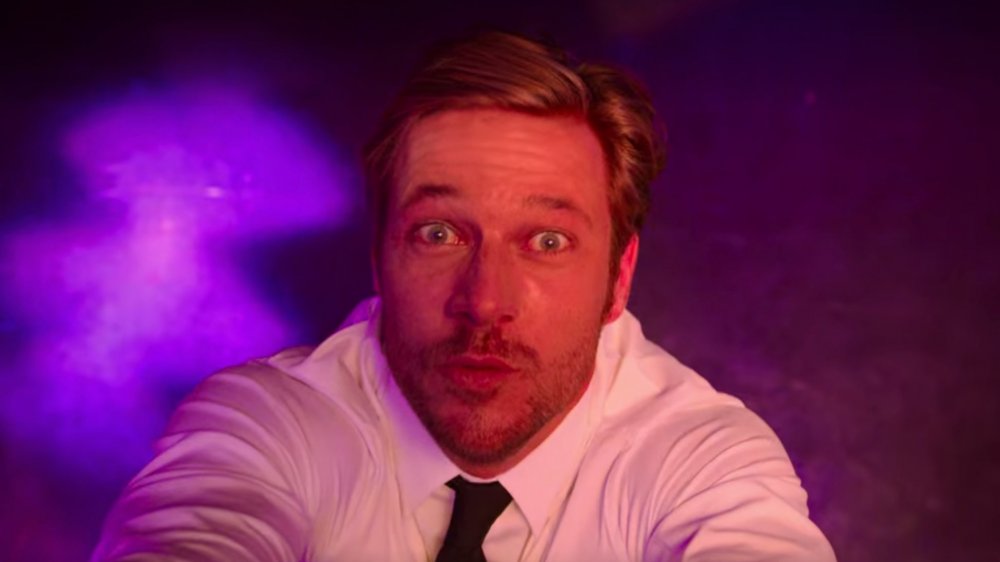 Netflix
As Netflix's latest addition to its ever-popular library of holiday-themed romantic comedies, Holidate spends much of its 90-minute run subverting everything you'd expect from a holiday rom-com.
A reunion of sorts for actress Emma Roberts and screenwriter Tiffany Paulsen, who worked on 2007's Nancy Drew, the Netflix film follows Roberts' Sloane, a romantic cynic whose winter holiday in Chicago with her overbearing family leads to a mall run-in with Aussie golf pro Jackson (Luke Bracey). Both desperate to escape the romantic relationship expectations of holiday gatherings, the two agree to be each other's platonic plus-ones. But their no-commitment agreement is put to the test as Paulsen and director John Whitesell (Malibu's Most Wanted, Big Momma's House 2) repeatedly force their leads into romantically sticky and at times widely raunchy situations.
Following their initial meeting, the duo next get together for New Year's Eve, in what will become the first in a series of zany sequences making it nearly impossible for the two sour-sports to avoid catching feelings. The scene involves lots of colorful spotlights, even more drinks, and the recreation of one of cinema's most famous dance moments: the lift from Dirty Dancing. The two take on the classic and challenging move after Sloane disparages the "poor timing" cliche of romantic comedies. To prove her point, Sloane declares that if Ryan Gosling entered the party and "floated" her around the room to the theme of Dirty Dancing — a reference to Gosling's scene in Crazy Stupid Love — there would be no turning him down.
It was a moment Holidate star Bracey called "terrifying" in a recent interview with CinemaBlend, with the actor revealing he had some help delivering the scene at the source of his fears. "I got to do a bit of it, but then there were some professionals that helped out in the filming of that," Bracey said. "But I mean, it's kind of terrifying. That's obviously such an iconic thing."
There was another scene Luke Bracey got in one impressive take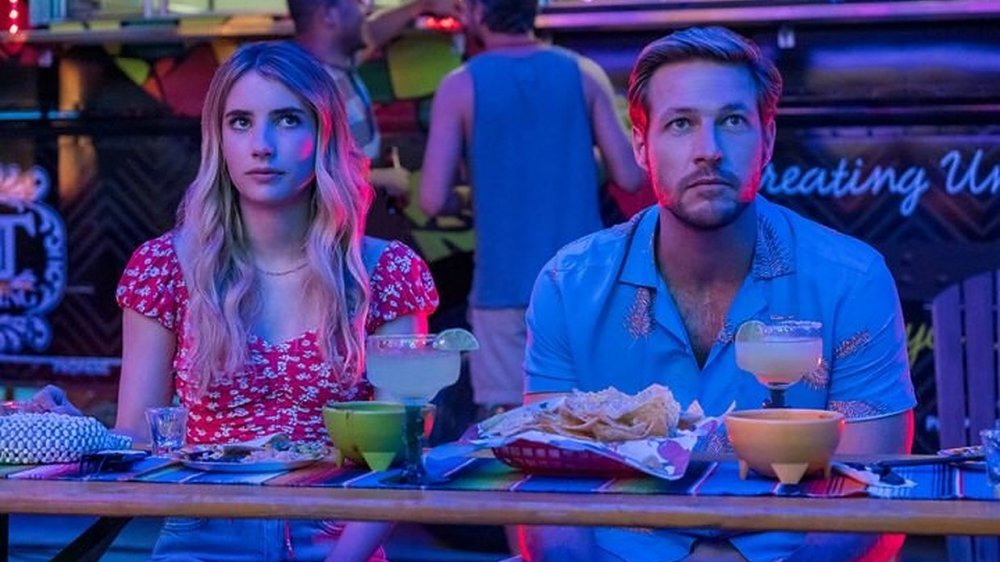 Netflix
There's surely a lot of pressure around reimagining one of film's most romantic dance floor moments. But luckily for Bracey, the scene from the highly watched Netflix movie added a little bit of awkward humor — at Sloane's expense — to take some of that pressure off. So while the Holidate star told CinemaBlend that the scene "doesn't end so well" and that he doesn't quite "know if Jackson nails" it, there was another moment in the film he did get flawlessly right. And funnily enough, that one was a total accident. 
Those who have already caught the new Netflix film might have been impressed by Bracey's ability to catch in his mouth a chocolate that Roberts tosses his way. Unlike the Dirty Dancing lift, this scene wasn't just captured in one take but was entirely improvised, with both actors nailing it in one take. 
"That was added. Like, it was a fluke, we just did that, and it just happened," Roberts told CinemaBlend. "That was a one and done, was not in the script. I just threw the chocolate in his mouth, and we were like, 'Oh my god!' I mean, we couldn't believe it." 
While perfecting a tricky lift might have terrified Bracey, it's clear from both his perfect execution on the dance floor and this chocolate toss that the Holidate actor has got the chops to do just about anything he sets his mind to.