John Lasseter Steps Down As Director Of Toy Story 4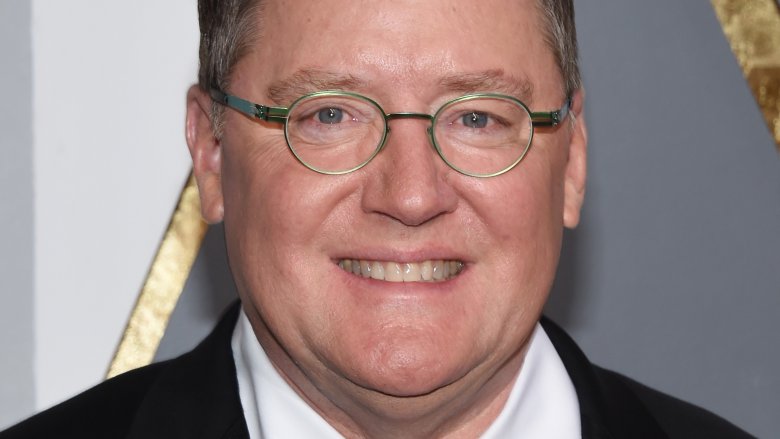 Getty Images
The beloved franchise is losing an icon. 
Per Deadline, John Lasseter, chief creative officer of Pixar Animation Studios, Walt Disney Animation Studios, and DisneyToon Studios, announced that he will no longer be directing Toy Story 4, the latest installment in the film series he originally helmed. He sat in the director's seat for the 1995 classic Toy Story, and again in 1999 for Toy Story 2. Over a decade later, Lasseter handed the proverbial keys to Lee Unkrich (Finding Nemo, Monsters, Inc.) for Toy Story 3. 
Lasseter made the announcement during Disney's D23 convention in Anaheim, where he confirmed that Toy Story 4 co-director Josh Cooley, who wrote the script for Inside Out, would take the reins as solo director. Toy Story 4 will be Cooley's feature directorial debut. 
Though he's stepping down as director on the upcoming film, Lasseter remains attached to the project. He will serve as executive producer and work as a creative consultant for Cooley, who will work from a story penned by Lasseter, Unkrich, Andrew Stanton (Finding Nemo), and Pete Docter (Up). 
Disney CEO Bob Iger first unveiled plans for Toy Story 4 back in 2014 during an earnings call (via Deadline). The news came as quite a surprise to many, since industry insiders and principals behind the previous three Toy Story films had time and again state there weren't any plans for a fourth movie after 2010's Toy Story 3.
Even with Lasseter no longer directing, something tells us Disney and Pixar fans will still be eager to see Toy Story 4 in theaters starting June 16, 2019. 
While we wait to see Woody, Buzz, and the whole toy gang once more, find out the disturbing secrets Disney is hiding.