Chris Pratt Would Love To Keep Playing Star-Lord In The MCU (If He Doesn't Die)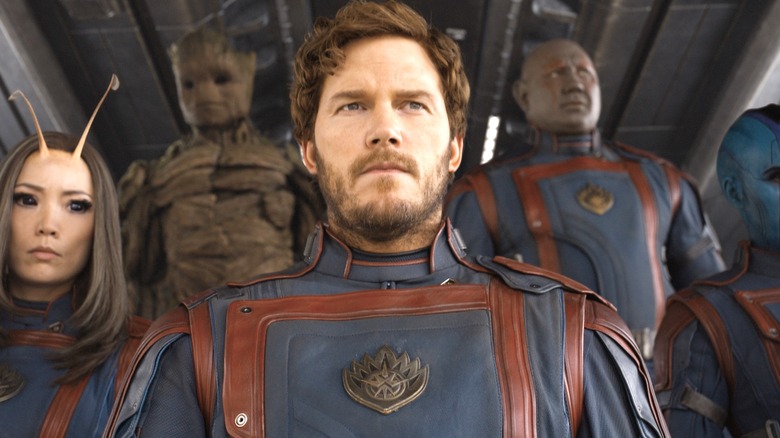 Marvel Studios
While Chris Pratt is known as a major action star these days, he has the Marvel Cinematic Universe to thank for his massively successful career, in particular, James Gunn's "Guardians of the Galaxy" franchise. When the first "Guardians" film was released in 2014, Pratt was best known as the lovable simpleton Andy Dwyer on NBC's "Parks and Recreation." But in the role of equally unaware Peter Quill, aka Star-Lord, Pratt became a bona fide movie star.
Now, with the upcoming release of "Guardians of the Galaxy Vol. 3," Gunn's final entry in the series after becoming the co-head of DC Films at Warner Bros., Star-Lord's fate is uncertain. Like many of the actors who were at the core of the MCU in its first decade, it may now be Pratt's turn to exit the franchise.
According to Pratt, however, he'd be happy to continue on in the role if there's space for him, assuming Star-Lord survives the trilogy. Speaking to Rolling Stone, the actor said, "Now if you're saying to me, Chris Pratt the actor, do I want to reprise my role as Peter Quill and is there mileage left in the character and do I have the bandwidth or headspace for that? I do. I'd be interested in playing the character again."
Chris Pratt isn't not saying Star Lord will or won't die in Guardians 3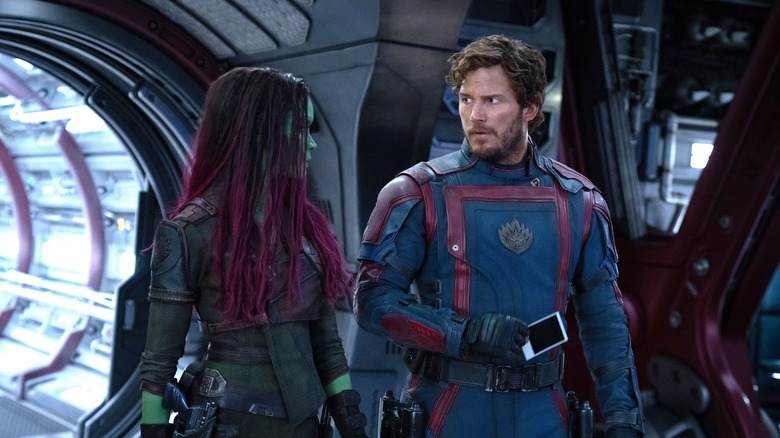 Marvel Studios
The reason Chris Pratt answered the question of whether he'll continue to play Peter Quill in the MCU is simple. Marvel keeps a tight lid on spoilers for upcoming projects, and he was worried about spoiling anything. But his answer came with much preamble, and it sure seems like Star-Lord could be killed off in "Guardians of the Galaxy Vol. 3."
Before finally affirming to Rolling Stone that he'd be interested in playing Peter Quill into the future, Pratt said, "There's ways for people to come back from the dead. That being said, by saying that I don't feel like I'm done, it shouldn't go into spoiler territory. I don't want that to be like, 'Oh, well, Chris Pratt says that Peter Quill doesn't die.' That's not what I'm saying."
So, is Pratt saying that Peter Quill does die? Not exactly. Pratt continued to obfuscate his character's fate in Gunn's upcoming film. "So, if you're talking about, like, practically, can Peter Quill come back? The answer will always be yes," Pratt said.
In other words, there's about a 50 percent chance of Star-Lord's survival in "Guardians of the Galaxy Vol. 3." Should the character die in the upcoming movie, it's much less likely he'll reprise the role again in the future. And, of course, Pratt might be raising the specter of his departure to gin up excitement for the film, which he says is testing well with audiences. There's only one way to find out, and that's to wait for "Guardians of the Galaxy Vol. 3" to hit theaters on May 5, 2023.