Grey's Anatomy: Camilla Luddington Weighs In On Potential Jo And Link Romance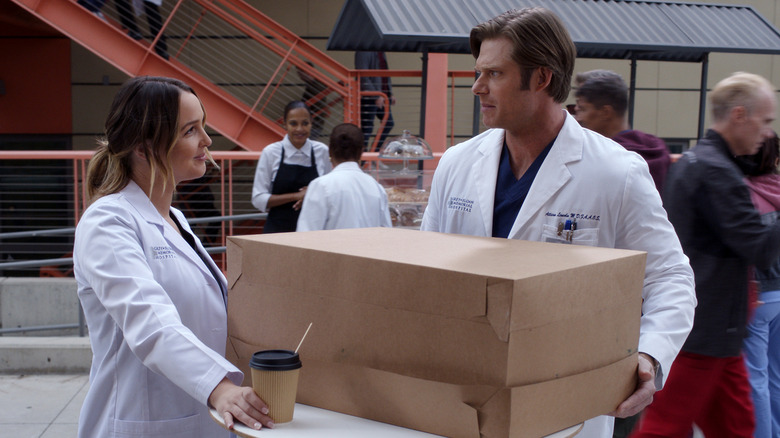 ABC
Dr. Jo Wilson (Camilla Luddington) has come a long way since she was first introduced in "Grey's Anatomy." When Jo arrives in Seattle, she's looking for a fresh start, which she soon finds with Dr. Alex Karev (Justin Chambers). Unfortunately, their relationship wasn't meant to last, and Jo is back on the market. Things have been heating up with Jo and Dr. Atticus Lincoln (Chris Carmack), affectionately known as Link, for a while now. Just when it seems like they'll take the plunge and get together, they get cold feet.
Luddington has a soft spot for the series' romantic scenes, so it makes sense that she has her own opinions about the future of Jo's love life. When it comes to Jo's connection with Link, Luddington understands why her character is proceeding with caution. "I think that this is the most important relationship in her life, other than the relationship with her kid because he's known her for so long," Luddington said during a panel at PaleyFest LA (via Variety).
"So I think there's a dance going on right now of obviously not wanting to ruin that. She's never had stability ... This is her family, this is potentially who she could be with forever, and so I think a lot rests in that friendship with him." Carmack added: "I think Jo and that friendship has gotten [Link] a long way," Clearly these two have chemistry, but only time will tell if they do anything with it.
Will Jo and Link risk their friendship for love?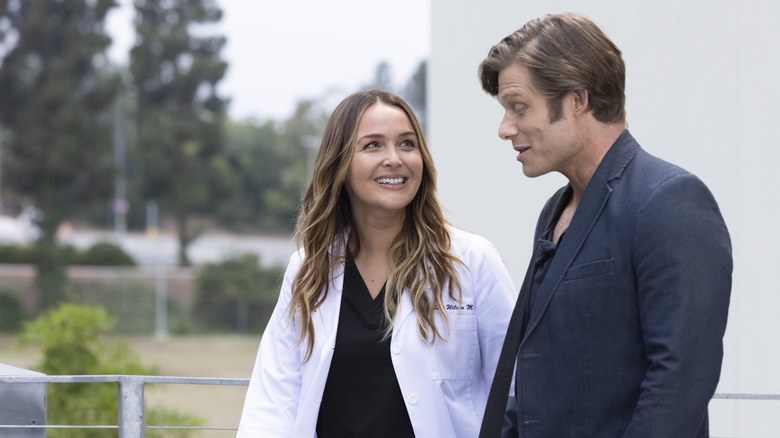 ABC/Liliane Lathan
On paper, a romance between Jo and Link makes a lot of sense. These two have known each other since grad school. Jo is no stranger to heartbreak, but Link has been there through it all. He's there to support them after Alex leaves and he's always willing to lend a hand with Luna (Annabelle King), so they would make a nice couple in theory. They both crave stability and their affection for each other runs deep. However, their friendship is one of the best on the show.
"Grey's Anatomy" is all about romance, but platonic relationships have always been at the heart of the narrative, too. If Link and Jo date only to eventually break up, their friendship could fall apart. Unfortunately, the fans see right through to the toxicity of the show's romances. It's rare to see a "Grey's Anatomy" couple get a happy ending. The show is more focused on inciting drama than telling a compelling story these days, so it would be frustrating to see another couple crash and burn.
The pain is only worth it if the couple lasts. There's been plenty of will-they-won't-they tension between these two ever since they hooked up in Season 18, a decision that only led to awkwardness. If Jo and Link do get together, it would be nice to see them go the distance. Viewers will have to wait and see if Jo and Link are willing to give it another shot.