Grey's Anatomy Fans See Right Through To The Toxicity Of The Show's Romances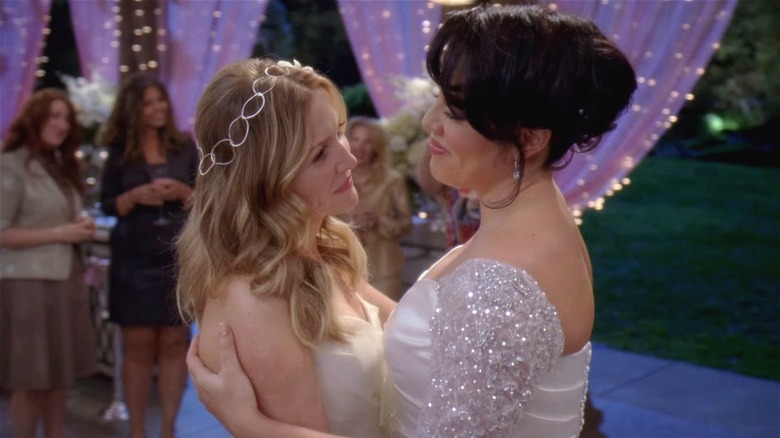 ABC
Even though "Grey's Anatomy" is considered a medical drama, romance has been at the heart of the narrative since the beginning. Titillating affairs and shocking scandals are the show's bread and butter, but it's been a long time since the show has delivered a love story that the audience can really sink their teeth into. Just when you think a couple will be able to go the distance, their romance goes down the tubes. Between all the death and infidelity, happy endings are rare and fans are fed up with watching the show recycle old patterns.
"This show treats divorce like it is nothing and forgets that you can have a drama series without making every relationship frustrating to watch. Not every relationship needs to end in divorce. Not every friendship needs to be made into a relationship. This show is/was great when it focused/focuses on the interpersonal relationships between the doctors but it doesn't have to be romantic. There can be friendships and that is what the show is missing lately," wrote a now-deleted Reddit user.
Though there are already plenty of couples that "Grey's Anatomy" fans can't stand, viewers are tired of watching the characters go through the same toxic cycle. Many of the doctors have dated each other at one point or another, and the show is running out of new combinations. The romance just isn't what it used to be and other fans were quick to sound off with their own thoughts on the matter. 
Grey's Anatomy want to see more variety in the dating pool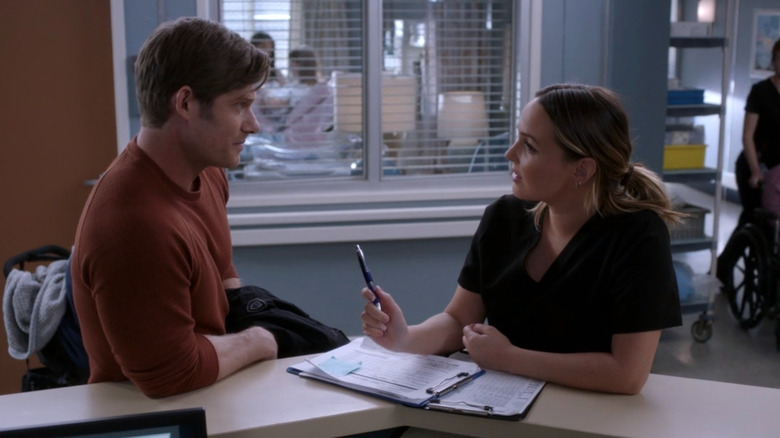 ABC
In earlier seasons of "Grey's Anatomy," it wasn't uncommon to see these lusty doctors set their sights beyond the surgical program. George O'Malley (T.R. Knight) briefly dated a nurse named Olivia (Sarah Utterback), Derek Shepherd (Patrick Dempsey) had a short-lived dalliance with a scrub nurse named Rose (Lauren Stamile), and Meredith (Ellen Pompeo) almost rode off into the sunset with a veterinarian named Finn (Chris O'Donnell). However, fans can't help but notice that nowadays, the characters' romantic tendencies are too toxic for their own good. "While there will always be work-incest, the amount in 'Grey's' is insane and is hurting the storytelling," said Reddit user u/ethnomath.
Viewers wouldn't mind seeing the doctors date other staff members, not just their fellow surgeons. "We see nurses sometimes but why not have a doctor date a nurse or something? It doesn't have to be the same small circle where everyone has slept with everyone," added another deleted user.
"Grey's Anatomy" is always trying to push the envelope, but fans agree that isn't always necessary. "They just went HELLA overboard with the divorce, crazy amount of cheating, and over the top drama – every single wedding HAS to have a problem, just like every single labor/giving birth does. Some of them, sure, but all of them? That's enough," Reddit user u/pacrat292. 
Overall, it would be great to see the minds behind the show shake up the dating pool one of these days.