Fast And Furious Spinoff Character Breakdowns Tease Film's Villain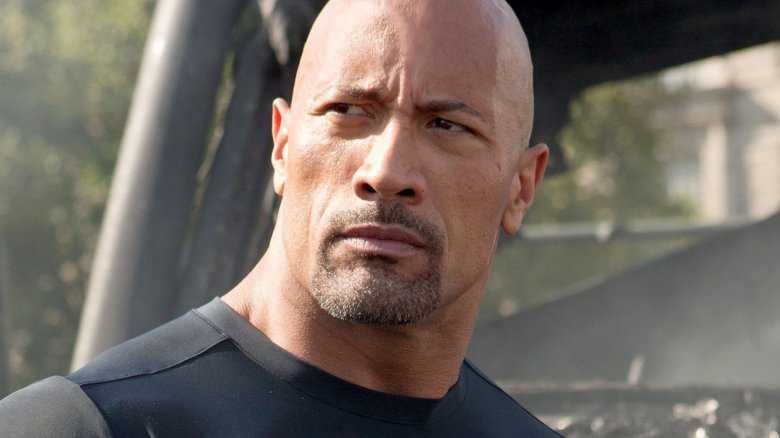 The Hobbs and Shaw-centric Fast and Furious spinoff will feature a whole lot more than just its two main men.  
That Hashtag Show has released a bundle of character breakdowns for Hobbs and Shaw, the David Leitch-directed film that continues the stories of Fast and Furious franchise characters Luke Hobbs (Dwayne "The Rock" Johnson), a former Diplomatic Security Service agent, and assassin Deckard Shaw (Jason Statham). The information teases the film's villain as well as a handful of new family members for Hobbs and Shaw. 
Popular speculation has suggested that Charlize Theron will step back into her role as Cipher, the criminal mastermind and cyberterrorist introduced in The Fate of the Furious, but it appears that a brand-new bad guy called Mr. Null will be the driving force that brings Hobbs and Shaw together again. Studio Universal is said to be looking for an actor aged 49 to 59 to fill the role of Null, described as a "British villain" and "mysterious international terrorist who dresses in all black." While Theron's Cipher could still make a return, Null will likely be the main antagonist. 
Another new character is Shaw's sister, an MI-6 agent named Hattie. Universal is on the hunt for an actress between the ages of 29 and 39, "in the mold of Kate Winslet," to portray the hired gun's sibling. 
The studio is also searching for a 70 to 75-year-old Polynesian actress to portray Hobbs' mother, Sofia, as well as five Polynesian men, all aged 30 to 50, to play Hobbs' brothers: Alex, Cal, Jonah, Matt, and Tim. Jonah, Hobbs' oldest brother, will be a larger force in the Fast and Furious spinoff flick, as he "holds a bit of a grudge against Luke for some reason." The other brothers' roles will simply be "large cameos."
No additional details or casting information for the new characters were provided, but we suspect that will change in the coming months, as Hobbs and Shaw readies to begin filming in September. 
Hobbs and Shaw is slated to open on August 2, 2019.