Chris Pratt Responds To Super Mario Bros. Backlash With One Request
The Mushroom Kingdom is under attack and only one man can save the day — Mario. This video game icon is getting another shot at the big screen after the '90s live-action film didn't exactly meet fan expectations. While it might seem like the animated venture would be perfect for the plumber and his brother Luigi, not everyone was happy; their concerns stemmed from Mario being voiced by "Guardians of the Galaxy" actor Chris Pratt. Producers even stepped in to calm fans' fears. Pratt is taking it all in stride by making one request of the skeptics when the film premieres on April 5.
"Go watch the movie and then we can talk," the actor told Extra. He went on to add that viewers might need a second look at the film. After all, "The Super Mario Bros. Movie" brings together a myriad of characters and lands from the famous Nintendo franchise. Pratt acknowledges the loyal fan base who have been openly skeptical but feels like it's staying true to the source material. "They're super nostalgic and really fun, and it's Illumination, so they know what they're doing."
Pratt worked with the film's directors to get Mario's voice right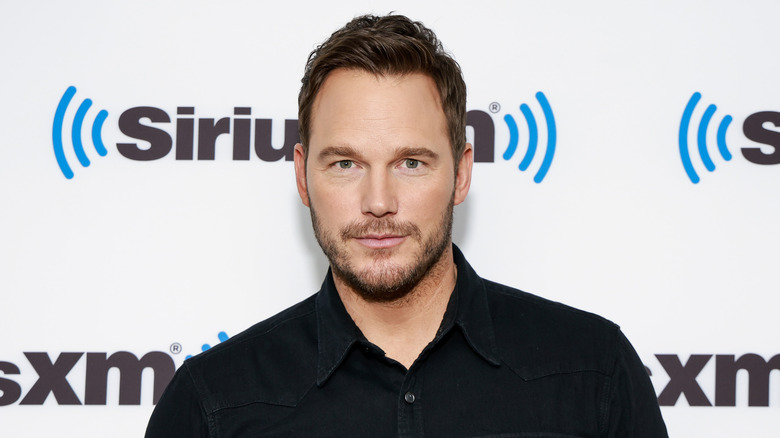 Jason Mendez/Getty Images
Chris Pratt may not have been given the warmest welcome from fans but it doesn't seem to have stopped him from giving it his all. The actor talked to Variety about perfecting Mario's voice; he worked closely with the film's directors to get it right — expressing his excitement for audiences to hear it.
More importantly, the star is distancing himself from the live-action film and making sure fans know what to expect. "It's an animated voiceover narrative. It's not a live-action movie," Pratt told the outlet. "I'm not gonna be wearing a plumber suit running all over. I'm providing a voice for an animated character, and it is updated and unlike anything you've heard in the Mario world before."
Anyone still on the fence about his portrayal can hear Pratt deliver a few iconic lines on BBC's "The One Show." During the appearance, he joked about his character's signature line "It's a-me Mario." The actor even got in a "Wahoo!" before the interview was over.