Creepy Crawlers Toy Line Being Adapted For Film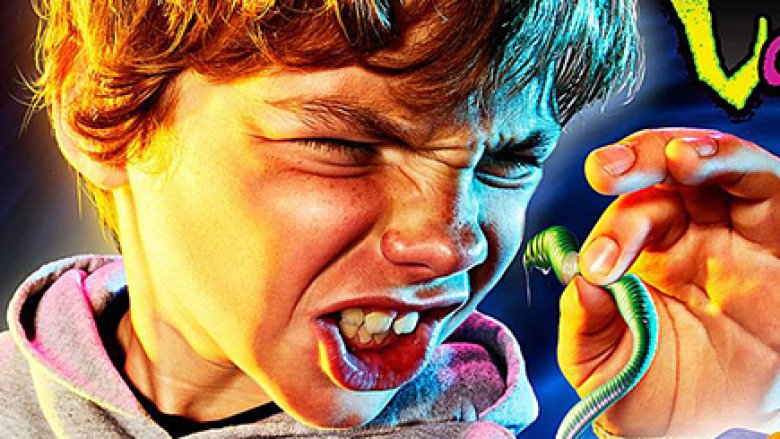 JAKKS Pacific
Paramount is cooking up some creepy crawlers.
The studio behind the Transformers movie series has purchased the film rights to the Creepy Crawlers toy line, according to a report by Variety, bringing us one step closer to a future in which your entire childhood toy chest has been inexplicably adapted for the screen. 
The sick and twisted bad boy's answer to the Easy-Bake Oven, Creepy Crawlers is a line of metal molds designed to turn liquid plastic goop into a variety of rubbery toys through heating in an included hot-plate oven.
Molds that can be made from the toys include gross bugs, gross spiders, tiny gross people, or, in recent years, branded characters from Spongebob Squarepants, Hello Kitty, or Star Wars. 
Introduced in the early 60s by Mattel, the brand experienced a bright neon revival in the early 90s when it was purchased by the company ToyMax, with the line declining in popularity by the end of the decade. 
As of now, the line is owned by Jakks Pacific, which is the company that put up the film rights for the property. Finally.
The Creepy Crawlers line was previously adapted for an animated series by Saban Entertainment, which ran for 23 episodes between 1994 and 1996. 
In that show, a young boy named Chris working at a magic shop run by a disgraced illusionist discovers a device that can create mutant creatures called Goop-Mandos. Discovering this machine, the illusionist takes control of it to further his own nefarious goals, leaving it up to Chris and his Goop-Mandos to defeat him.
The movie will be produced by the Paramount Pictures subdivision Paramount Players, which was founded a year ago to develop "contemporary talent and properties for young audiences", as Paramount CEO Jim Gianopulos put it to Variety at the time of the division's founding.
The movie will be produced in part by Neal H. Moritz, who previously produced movies in the Fast and Furious franchise, the Goosebumps movie and its sequel, and the upcoming Sonic the Hedgehog movie, among many other projects.
All told, we can go ahead and file this news under "unexpected, but also unsurprising". As a whole, Paramount has been at the vanguard of the "movies based on toys" movement, with projects in development based on the properties M.A.S.K., G.I. Joe, and Dungeons & Dragons.
There is, of course, no word on a release date for the Creepy Crawlers movie at this early stage. Presumably, you will encounter the movie by surprise some time in the near future, hidden in your shoes by a despicable, Joker-esque nephew.