Jeremy Renner To Sit Down With Diane Sawyer For The First Interview Since His Accident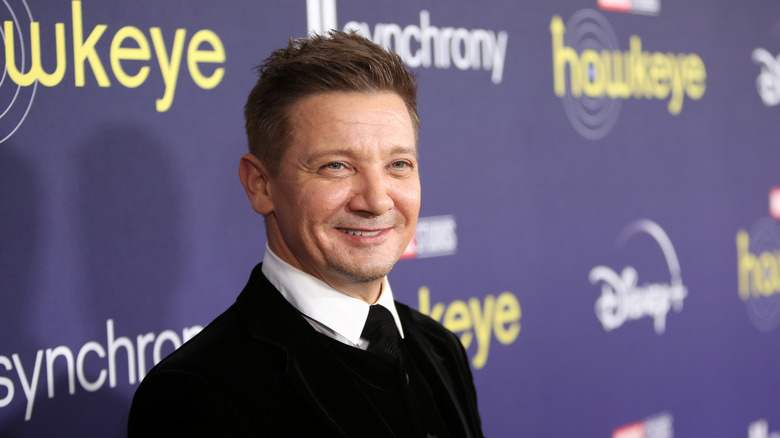 Jesse Grant/Getty Images
Hawkeye himself is ready to sit down for his first interview after a life-changing event.
In January of 2023, actor Jeremy Renner was trying to dig his own nephew out of a deep snowbank when a Sno-Cat snowplow ran over him (for context, that particular brand of snowplow weighs nearly 15,000 pounds). Since then, the Marvel Cinematic Universe star has been recovering from some extreme injuries, including eight of his ribs being broken in a whopping fourteen places — and that's just the tip of the iceberg.
Renner will sit down with acclaimed anchor Diane Sawyer — who, in a teaser for the event, lists out his terrifying injuries one by one — to talk about the accident that completely transformed the trajectory of his life, leaving he action star bedridden and fighting to stay alive and recover. "What's my body going to look like?" Renner said, during the teaser, of his fears during recovery. "Am I just going to be a spine and a brain, like a science experiment?"
Jeremy Renner is ready to talk about his snow-plow accident
Elsewhere in the teaser, Sawyer brings up the fact that Renner used sign language to tell his family that he loved them after the accident, which makes the "Hurt Locker" star tear up briefly. He also addresses his will to survive, and where he is in his recovery now, saying, "I chose to survive. That's not gonna kill me, no way. I've lost a lot of flesh and bone in this experience, but I've been refueled and refilled with love and titanium."
In the aftermath of his injuries, MCU co-stars like Evangeline Lilly, Chris Hemsworth, and Mark Ruffalo (among many others) flocked to social media to lend their support, while Renner made the best of his harrowing experience by posting silly and heartfelt videos from the hospital. Clearly, Renner has made a truly stunning recovery against extraordinary odds, and now, fans will get to hear directly from Renner himself about the experience.
"Jeremy Renner: The Diane Sawyer Interview – A Story of Terror, Survival and Triumph" airs on ABC on April 6, and will also be available to stream on Hulu. Renner's new show "Rennervations" also kicks off on April 12 on Disney+.