Jeremy Renner Reveals Shocking Broken Bone Count From Snowplow Accident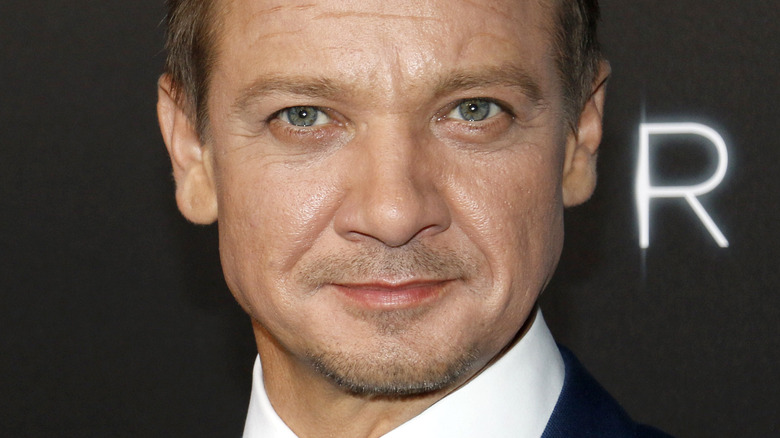 Tinseltown/Shutterstock
Fans of Jeremy Renner have been eagerly waiting for updates regarding his disastrous snowplow accident, and it seems like the more we learn about it, the more astounding it is that he is still in one piece. Nevada Sheriff Darin Balaam confirmed (via NPR) that the Marvel star was run over by his own snowplow after successfully helping a stranded family member. Renner's hospitalizations send shockwaves throughout the industry, with dozens of his colleagues and thousands of fans sending him thoughts and prayers.  
Just a day after the incident, Variety confirmed that Renner received surgery which, at the time, left him in a "critical but stable condition." Weeks after the New Year's incident, Renner is now out of the hospital. However, the injury could accurately be described as life-threatening, and it seems clear that he is still on the road to what we all hope will be a full recovery.
Since being able to make posts on his social media accounts, the actor has been sure to thank his fans for their support after his accident, and his latest update is no different. It does also include a new eye-widening detail that goes to illustrate further just how serious his injuries are. Despite the gravity of the situation, though, this latest update also shows that Renner is maintaining a very positive attitude, something that will most likely help him in his efforts to recover from the injury and eventually get back to his normal life and work.
Renner broke more than 30 bones, but he's confident they will all heal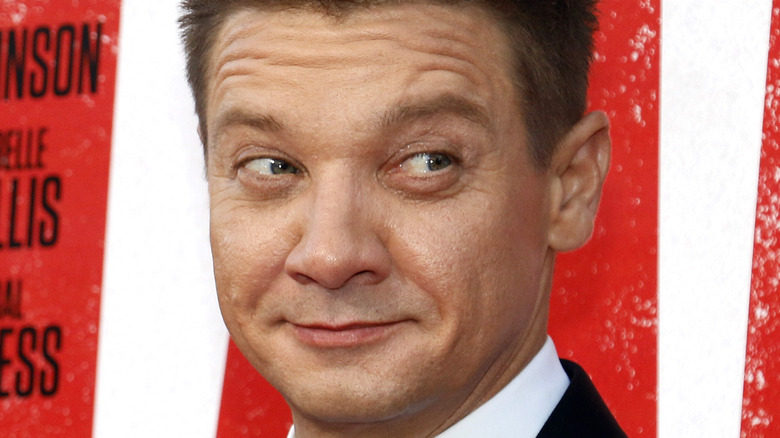 Tinseltown/Shutterstock
The post in question comes from Jeremy Renner's official Twitter account, where Hawkeye himself gave fans an update on his scary mishap along with a photo of himself receiving medical care.
"I want to thank EVERYONE for their messages and thoughtfulness," reads the tweet. "Much love and appreciation to you all. These 30 plus broken bones will mend , grow stronger, just like the love and bond with family and friends deepens." Not a bad attitude for someone with dozens of broken bones! And it's good news for everybody who wants to see Renner on the mend. While it remains to be seen just how long it takes Renner to heal from his injuries, the star has tons of his friends rooting for him. 
"That's one tough mf'er. Has anyone even checked on the snowcat???" is what fellow Marvel Studios co-star Chris Evans tweeted following Renner's update. The Hawkeye actor cheekily responded, saying, "Love you brother.... I did check on the snow cat , she needs fuel." Meanwhile on Instagram, "Thor: Love and Thunder" star Chris Hemsworth called his "Avengers: Endgame" co-star a "champion," praising his recovery. "Guardians of the Galaxy" director James Gunn, "Aquaman" star Jason Momoa, and model Heidi Klum were just a few of the other celebrities and colleagues that Renner received love from on Instagram. 
What's next for Jeremy Renner?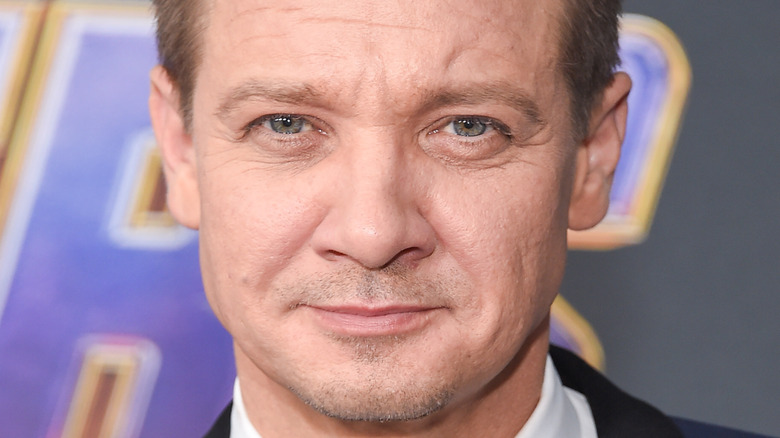 DFree/Shutterstock
As "The Hurt Locker" star continues to receive love and courage from his fans and colleagues, some are curious to know what the future has in store for the Oscar-nominated actor. For now, audiences can enjoy a brand new batch of "The Mayor of Kingstown" episodes. The Taylor Sheridan series recently got a poster update after Renner's real-life injuries. The second season of the Renner-led series continues to air on Paramount+, with new episodes releasing on Sunday. 
Renner also has two upcoming projects listed on IMDb, one an "Untitled Oxycontin Project" and the other a "rumored" appearance as the Marvel Cinematic Universe's resident archer in "Avengers: The Kang Dynasty," which is slated for release in 2025. Of course, his supposed "Avengers" return should be taken with a grain of salt. It also remains to be seen if Renner will once again up team-up with Hailee Steinfeld for a second season of "Hawkeye." Should the actor return as Hawkeye, one can only hope that Renner's injuries will be but a distant memory.