American Horror Story: Ryan Murphy Doesn't See The Series Ending Any Time Soon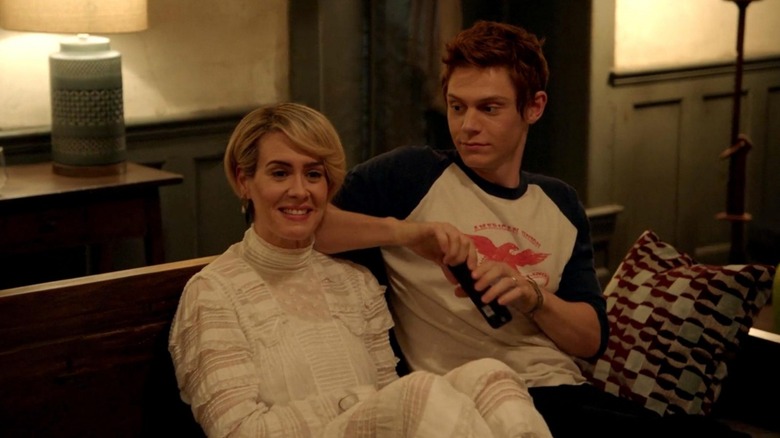 FX
Prolific producer Ryan Murphy has his hands in many projects these days, from the procedural "9-1-1" to the thriller "The Watcher." Even with all the current shows and limited series he's attached to, his longest-running TV show, "American Horror Story," remains near and dear to his heart. The show wrapped its Season 11 on FX in 2022 and was renewed in 2020 to run through Season 13. So fans have new episodes of the macabre franchise to look forward to through 2024. If Ryan Murphy has it his way, the show will go on to at least Season 20.
Some fans have speculated that Season 13 would be the end of the horror series' epic run due to the number's significance in the horror genre, but Murphy actually says he wants the show to keep going. He revealed in an interview with Entertainment Weekly about his favorite episodes from the entire series that "AHS: Roanoke" made him rethink his approach to the presentation of each season. "I loved the form of this season, how it shook it all up. I loved this episode ["Chapter Six"] because it changed the format," Murphy said.
Murphy continued, "This was the season that made me think 'Ok, this show can go for 20 years.'" He further elaborated on the change in mindset from the previous seasons. Murphy said, "It proved to me we didn't have to have every season be a grand spectacle. We could be raw and rough and verité." Creatively, that freedom opened up a lot for Murphy. "It reinvigorated me in some way, after the operas we had done. This felt like an independent film approach. It felt like, 'Ok ... Season 20? Bring it on,'" he said.
FX boss also sees AHS going to Season 20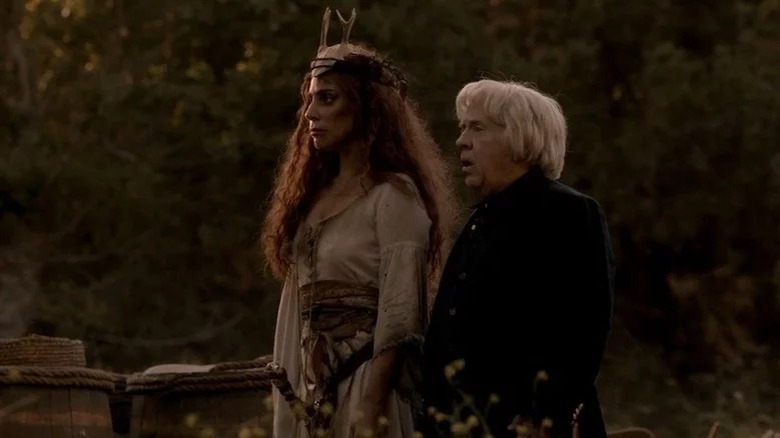 FX/Hulu
"American Horror Story: Roanoke" differed from the previous five seasons of the show in that the 2016 season switched things up — the first five episodes of the season presented a mockumentary of a haunted house plot, and then Episode 6 became a found-footage format about a reality show set inside said haunted house. This also meant that the actors, who typically return to play different characters each season, actually played multiple roles within the season itself. As Murphy mentioned, this grounded the series after the Grand Guignol-esque soap operas that the previous seasons portrayed.
Murphy's "AHS" boss, FX Networks chairman John Landgraf, told Deadline at the time of its three-season renewal through Season 13, "It could be one of those weird things where we keep going, and it ends up being 20 seasons, I don't know." Time will tell if Murphy gets his wish and the show gets to the magic number of 20 seasons. 
For now, he can at least count on the show getting to spooky number 13. Landgraf said of Murphy's desire to take the number of seasons to horror's unluckiest number, "[Murphy] liked the idea of being sure it was going to go to 13 as opposed to maybe 11 or 12 ... , that number was significant to him, and we thought that was cool."