Whatever Happened To The Cast Of Star Trek: Voyager?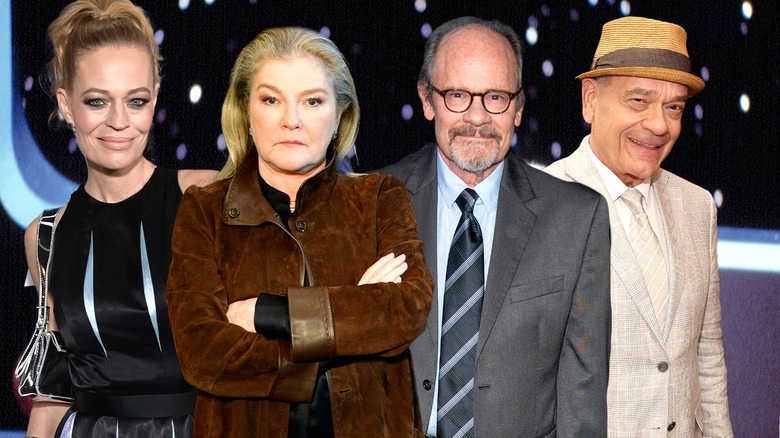 Static Media, Getty, Shutterstock
The third "Star Trek" series to air in the 1990s, "Star Trek: Voyager" was also the flagship series for the all-new Paramount television network UPN. Making its debut in January of 1995, the series saw Captain Kathryn Janeway command the state-of-the-art starship Voyager on a mission to pursue a group of Maquis rebels. However, when a phenomenon envelops them both and hurls them to the distant Delta Quadrant, Starfleet officers and Maquis terrorists become one crew on a perilous journey home.
Despite a few cast shake-ups, "Voyager" ran for seven seasons and featured a consistently stellar ensemble. The series helped launch the careers of several of its lesser-known actors, while others can count the series as the highest point in their filmography. Some walked away from Hollywood after it concluded, while a few have since made big comebacks, returning to the roles that made them famous.
Since it ended in 2001, "Voyager" has aged like fine wine, earning new fans thanks to the magic of streaming where new generations can discover it anew. Whether seeing it for the first time — or even if you're watching it for the umpteenth — you may be wondering where the cast is now. Well, recalibrate the bio-neural gel packs and prep the Delta Flyer for launch because we're here to fill you in on what's happened to the cast of "Star Trek: Voyager."
Kate Mulgrew as Captain Kathryn Janeway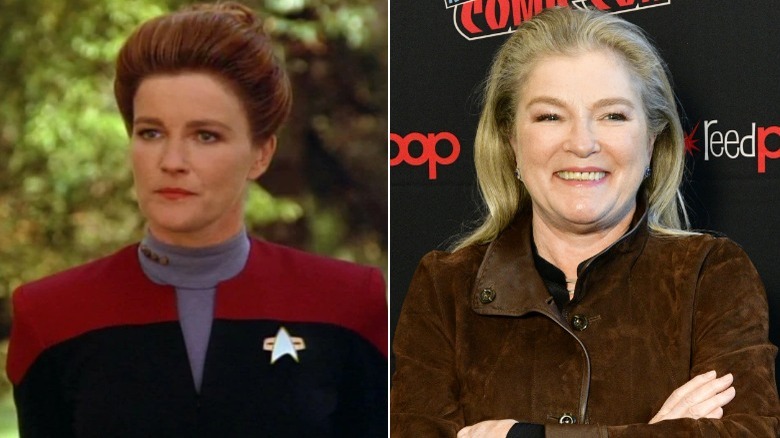 Paramount/Eugene Gologursky/Getty Images
It's no secret that Kate Mulgrew wasn't the first choice to play Captain Janeway in "Star Trek: Voyager." Academy Award-nominee Geneviève Bujold was famously cast first but filmed only a few scenes before quitting the show during the production of the series pilot, leading to Mulgrew being brought in. Today it is difficult to imagine anyone else in the role, though it's hardly Mulgrew's only iconic TV series.
Following the show's conclusion in 2001, Mulgrew took a few years off from acting, returning with a small role in the 2005 film "Perception" with Piper Perabo. After a guest appearance on "Law & Order: Special Victims Unit," Mulgrew snagged a recurring role on "The Black Donnellys" in 2007 alongside Jonathan Tucker and Olivia Wilde and another in the short-lived NBC medical drama "Mercy" in 2009. Her return to a main cast, however, came in the Adult Swim series "NTSF:SD:SUV::," where she played an eye patch-wearing leader of an anti-terrorism task force alongside future "Star Trek" star Rebecca Romijn.
Of course, Mulgrew found a major career resurgence in 2013, starring in one of Netflix's earliest forays into original programming, "Orange is the New Black." In the series she stars as Red, an inmate at a women's prison, a role that would earn her an Emmy nomination. Mulgrew returned to "Star Trek" in 2021, voicing both Kathryn Janeway and a holographic version of the character in the Nickelodeon-produced CGI-animated series "Star Trek: Prodigy."
Robert Beltran as Commander Chakotay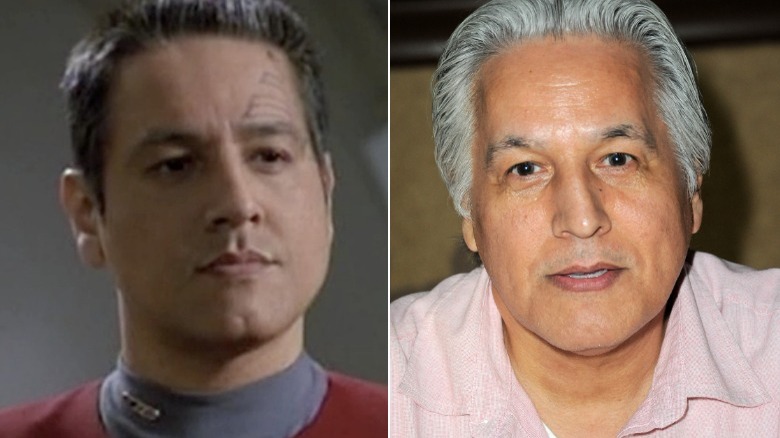 Paramount/Albert L. Ortega/Getty Images
Sitting in the chair next to Captain Janeway for seven seasons was Robert Beltran as Commander Chakotay, a former Maquis first officer. Though Beltran counts his heritage as Latino, Chakotay was actually the first Native American series regular in the franchise but was sadly under-used, a fact that the actor has commented on. Following "Star Trek: Voyager," Beltran's work on the small screen was mostly limited to guest appearances, popping up in episodes of "CSI: Miami" and "Medium" in the 2000s while filling roles in movies like "Taking Chances," "Fire Serpent," and "Manticore." 
Beltran's first recurring part on TV after "Voyager" was in the series "Big Love," starring Bill Paxton and Jeanne Tripplehorn. In the series, he played Jerry Flute — another Native American — who has plans to construct a casino on a reservation. However, over the next decade, Beltran seemed to move away from acting, with a sparse handful of minor roles. He revealed on Twitter that he turned down a chance to play Chakotay one more time in the revival series "Star Trek: Picard," as he was unhappy with the part they'd written for him. 
Nevertheless, Beltran did come back to join Kate Mulgrew for the animated children's series "Star Trek: Prodigy." Voicing Chakotay in his triumphant return to the franchise, the series sees the character lost in space and his former captain on a mission to find him.
Tim Russ as Lt. Tuvok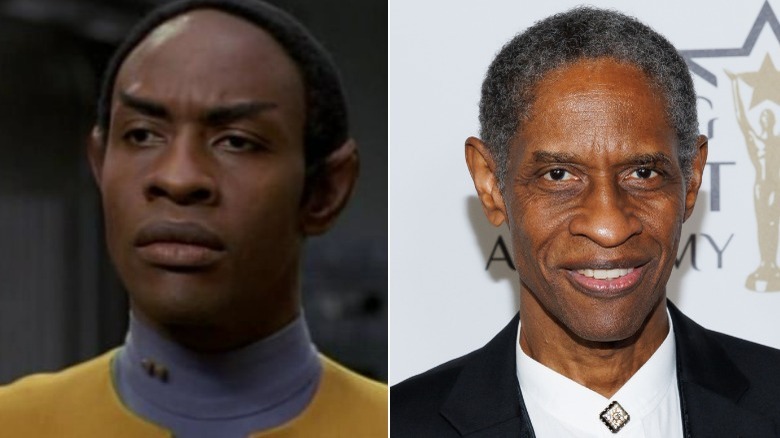 Paramount/Rich Polk/Getty Images
Actor Tim Russ had already made a few guest appearances in "Star Trek: The Next Generation," "Star Trek: Deep Space Nine" and even the film "Star Trek Generations" before joining the main cast of "Star Trek: Voyager" in 1995. Russ became a fan-favorite as Vulcan Lt. Tuvok, who was later promoted to Lt. Commander. However, after seven seasons playing the stoic, emotionless Tuvok, Russ kept busy with a variety of different roles, mostly guest-starring in popular TV hits.
This includes guest spots in everything from "ER" and "Law & Order: Criminal Intent" to episodes of "Hannah Montana" and "Without a Trace." He even appeared on the big screen with a small role in "Live Free or Die Hard" in 2007, but it didn't keep him away from TV, as he also had a multi-episode appearance on the hit soap "General Hospital." That same year, Russ joined the main cast of the Christina Applegate comedy "Samantha Who?" and later began working in video games, providing voice work for "Wolfenstein II: The New Colossus" and "The Last of Us Part 2." 
Since then, the actor has kept busy with countless roles in such as "Criminal Minds," "NCIS: New Orleans," "Supergirl," and "The Good Doctor." More recently, Russ turned up in an episode of Seth MacFarlane's "Star Trek" homage "The Orville," and in 2023 voiced Lucius Fox in the animated film "Batman: The Doom That Came to Gotham."
Roxann Dawson as B'Elanna Torres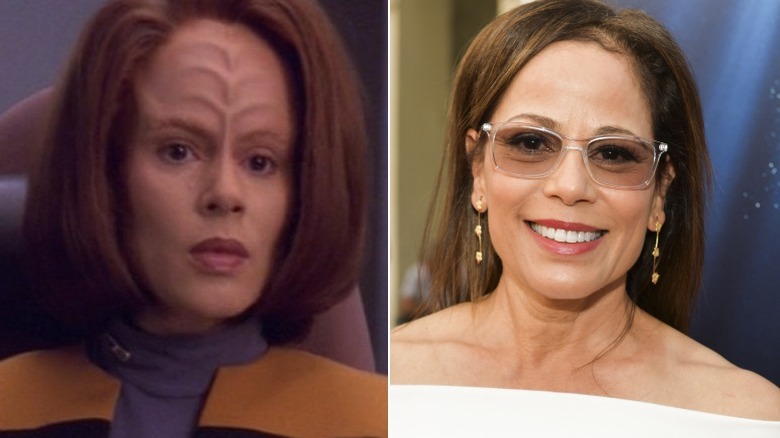 Paramount/Rodin Eckenroth/Getty Images
On "Star Trek: Voyager," the role of chief engineer was filled by Roxann Dawson who played half-Klingon/half-human B'Elanna Torres. Starting out as a Maquis rebel, she eventually becomes one of the most important members of the crew, as well as a wife and mother. Following her run on the series, Dawson had just a handful of on-screen roles, which included single episodes of "The Closer" and "Without a Trace." That's because, like her franchise cohort Jonathan Frakes, Dawson moved behind the camera to become a director full-time.
Getting her start overseeing episodes of "Voyager" first, Dawson moved on to helm entries of "Star Trek" spin-off "Enterprise" before broadening to other shows across television. Since 2005, Dawson has directed episodes of some of the biggest hits on TV including "Lost" and "The O.C." in 2006, eight episodes of "Cold Case," a trio of "Heroes" episodes, and more. 
We could go on and on rattling off the hit shows she's sat behind the camera for but among her most notable might be the David Simon HBO series "Treme" in 2011, "Hell on Wheels" with future starship captain Anson Mount, and modern masterpieces like "Bates Motel," "The Americans," and "This is Us." Her most recent work saw her return to sci-fi, helming two episodes of the Apple TV+ series "Foundation."
Garrett Wang as Ensign Harry Kim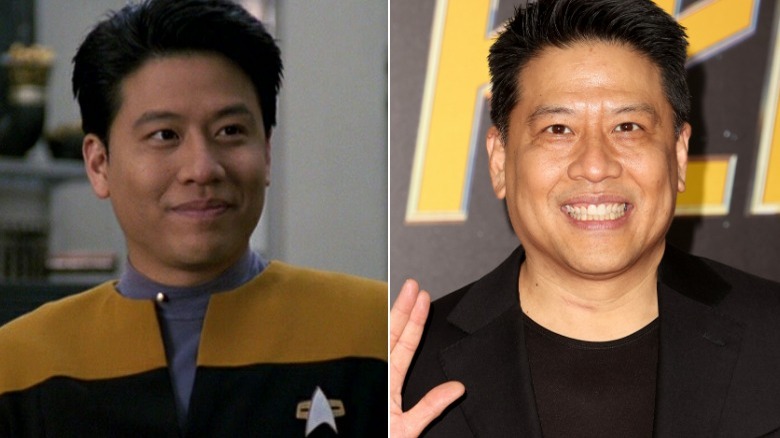 Paramount/Kevin Winter/Getty Images
Despite never seeing a rise in rank and perpetually remaining a low-level ensign, Harry Kim — played by Garrett Wang – often played a crucial role in defeating many of the enemies the crew would face in the Delta Quadrant. When "Star Trek: Voyager" left the airwaves, though, Wang bounced around, with his biggest role arguably coming in the 2005 Steven Spielberg-produced miniseries "Into the West." He has continued embracing his role as Ensign Kim by appearing at many fan conventions, where he found an entirely new calling. 
Beginning in 2010, Kim embarked on a career as an event moderator, serving as the Master of Ceremonies at that year's FedCon (a science fiction convention held in Germany). Later, he was the Trek Track Director at the celebrated Dragon Con event, held annually in Atlanta, Georgia. Over the course of his new career, Wang has held moderating duties and hosted panels and events at major pop culture conventions in Montreal, Edmonton, Phoenix, and Denver. According to Wang, his biggest role as a moderator came at the Calgary Comic and Entertainment Expo in 2012, where he interviewed the legendary Stan Lee.
In 2020, Wang joined forces with co-star Robert Duncan McNeill to launch "The Delta Flyers," a podcast that discusses classic episodes of "Star Trek: Voyager."
Robert Duncan McNeill as Lt. Tom Paris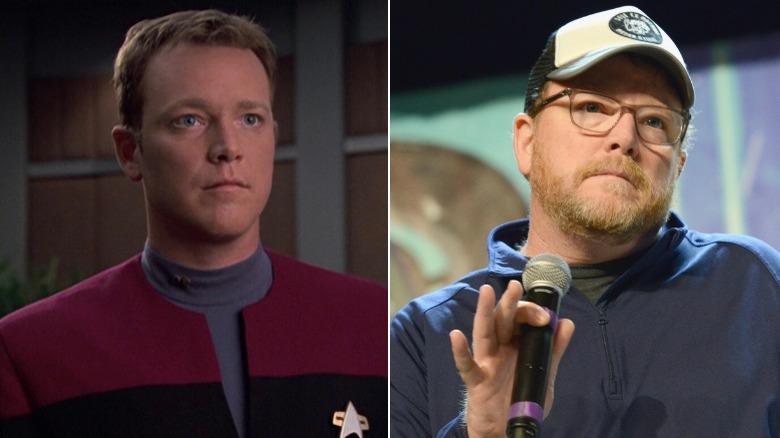 Paramount/Albert L. Ortega/Getty Images
Robert Duncan McNeill guest-starred in an episode of "Star Trek: The Next Generation" as a hotshot pilot who broke the rules and wound up booted from Starfleet. So when producers developed a similar character, they brought in McNeill to play him, resulting in brash, cavalier helm officer Tom Paris. In 2002, after "Star Trek: Voyager" ended, McNeill starred in an episode of "The Outer Limits" revival and a few more small roles. However, like Dawson, McNeill left acting not long after the series ended to become a director and producer, starting with four episodes of "Star Trek: Enterprise."
Into the 2000s, McNiell helmed episodes of "Dawson's Creek" and "One Tree Hill" before becoming an executive producer on the action-comedy series "Chuck" starring Zachary Levi. Ultimately he'd direct 21 episodes of that series across its five seasons. From there, McNeill went on to sit behind the camera for installments of "The Mentalist," "Blue Bloods," and "Suits." 
Since the 2010s, McNeill has served as an executive producer on further shows that included "The Gifted," the Disney+ reboot of "Turner & Hooch," and the SyFy series "Resident Alien." In addition to hosting "The Delta Flyers" podcast with co-star Garrett Wang, McNeill came back to "Star Trek" in 2022 when he voiced the character of Tom Paris in a cameo on the animated comedy "Star Trek: Lower Decks."
Ethan Phillips as Neelix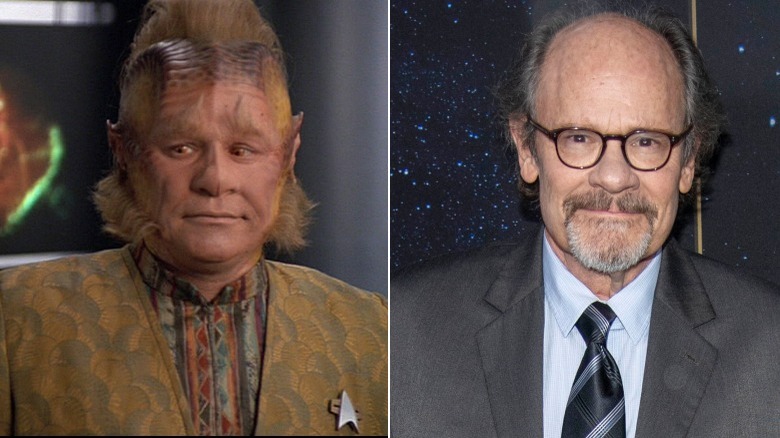 Paramount/Eugene Powers/Shutterstock
Another actor to appear on "Star Trek" before taking a leading role on "Voyager," Ethan Phillips played the quirky alien chef Neelix for all seven seasons of the show's run. A well-established veteran, his TV roles prior had included dramas like "NYPD Blue" and family hits like "Doogie Howser, M.D." Unfortunately, his role on "Voyager" never translated to big-time success after, though he hardly struggled for work. That's because he went back to his former career as a character actor.
In the ensuing years, Phillips could be seen all over the dial and beyond, with parts in "Touched by an Angel" and "8 Simple Rules" among many others, even popping up in a guest-starring role in an episode of "Star Trek: Enterprise" in 2002. Later he did a three-episode run on "Boston Legal," another Beantown-based legal drama from David E. Kelley, this one starring "Star Trek" legend William Shatner and "Deep Space Nine" alum René Auberjonois. Some of the biggest shows he's found work on during the 2010s meanwhile include "Better Call Saul" and a recurring role in the Lena Dunham comedy "Girls." He's also had roles in major movies, showing up in "Inside Llewyn Davis," "The Purge: Election Year," and "The Island."
Though he hasn't come back to "Star Trek," Phillips did return to sci-fi in 2020, joining the main cast of the HBO space comedy "Avenue 5" alongside Hugh Laurie and Josh Gad.
Jeri Ryan as Seven of Nine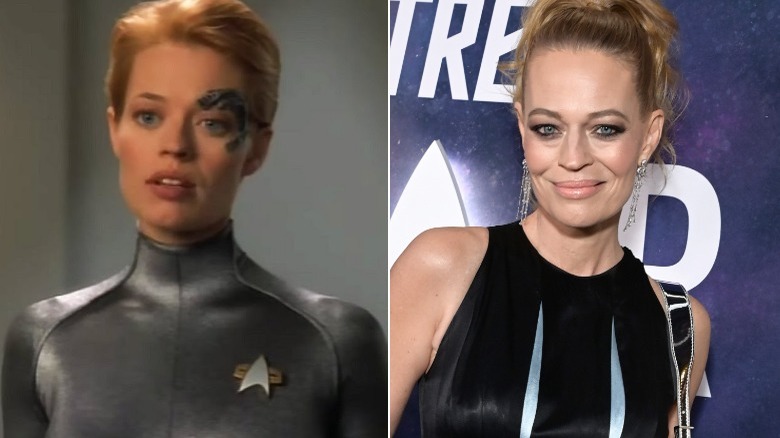 Paramount/Araya Doheny/Getty Images
Though she didn't arrive on "Star Trek: Voyager" until Season 4, Jeri Ryan arguably became the series' biggest star. She came in to help liven up a series that was struggling and joined the cast as a former Borg drone named Seven of Nine. It proved to be just what the series needed and a career-defining role for Ryan. One of the few cast members of "Voyager" to parlay her role into bigger success, Ryan immediately joined the David E. Kelley legal drama "Boston Public" after the series ended.
There she had a three-season run and in 2006 she secured another starring role on another legal drama, this time in the James Woods series "Shark," with Danielle Panabaker and Henry Simmons. Smaller recurring roles came after, including multi-episode stints on "Law & Order: Special Victims Unit," "Two and a Half Men," and "Leverage," before Ryan returned to a main cast with her co-starring role in "Body of Proof" in 2011 alongside Dana Delany. Parts in "Helix" and "Bosch" came after, as well as brief recurring roles in "MacGyver" and "Major Crimes," leading right up to her return to "Star Trek" in 2020.
That year, Ryan joined the cast of the revival series "Star Trek: Picard." Returning to the role of Seven of Nine, she supported series lead Patrick Stewart by appearing in all three seasons, and rumor has it she may even star in a spin-off. 
Jennifer Lien as Kes
Paramount
Joining the Starfleet and Maquis crew aboard Voyager was Kes, a young alien woman with mild telepathic powers and just a nine-year lifespan, and played by Jennifer Lien. Unfortunately, her character never quite gelled, and in Season 4 Lien was written out to make way for Jeri Ryan as Seven of Nine.
Leaving the series in 1997, Lien's career stalled in front of the camera, though she did manage a role in "American History X" alongside "Star Trek: Deep Space Nine" star Avery Brooks. However, most of her subsequent work came in animation, with voice work in "Superman: The Animated Series" — where she played Inza, the wife of Doctor Fate — and a starring role as Agent L in "Men in Black: The Series." 
Unfortunately, Lien pretty much left acting shortly after that. She married filmmaker Phil Hwang and started a family but has faced personal problems along the way. While struggling to deal with her mental health, Lien was arrested in 2015 for indecent exposure and again in 2018 for driving without a license. 
If you or someone you know needs help with mental health, please contact the Crisis Text Line by texting HOME to 741741, call the National Alliance on Mental Illness helpline at 1-800-950-NAMI (6264), or visit the National Institute of Mental Health website.
Manu Intiraymi as Icheb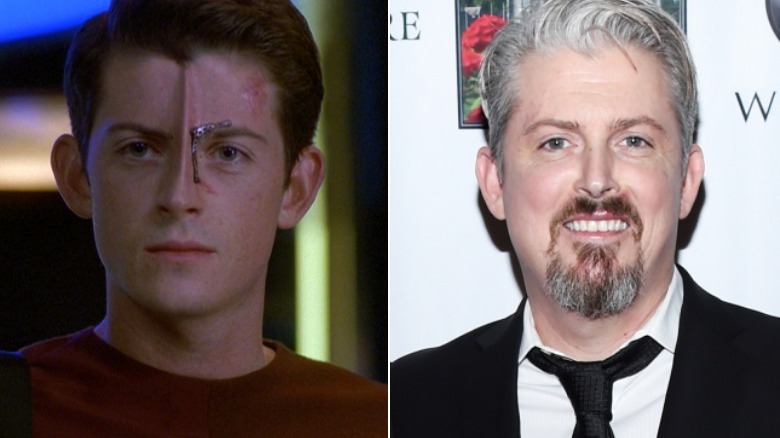 Paramount/Amanda Edwards/Getty Images
Late in Season 6 of "Star Trek: Voyager," a storyline saw the ship rescue a stranded vessel commanded by a group of wayward Borg children. At the conclusion of the story, four young drones join the crew, becoming a surrogate family of sorts to Seven of Nine after jettisoning their Borg identities. The eldest of them is Icheb, a teenager who becomes like a brother to Seven, played by actor Manu Intiraymi. The young actor went on to make 11 appearances across the final two seasons of the show. 
When "Voyager" ended in 2001, Intiraymi continued acting, with his largest role coming in "One Tree Hill." There he played Billy — a local drug dealer — in a recurring role in 2012. Further projects were mostly independent films like "5th Passenger" in 2017 and "Hell on the Border," a 2019 Western starring David Gyasi, Ron Perlman, and Frank Grillo. 
In 2017, Intiraymi came under fire for criticizing fellow "Star Trek" actor Anthony Rapp, who'd made accusations of sexual assault against Kevin Spacey. A few years later, fans speculated those comments may have been why he wasn't asked to return to the role of Icheb in "Star Trek: Picard," with a new actor playing the part in a scene that killed off the character.
Scarlett Pomers as Naomi Wildman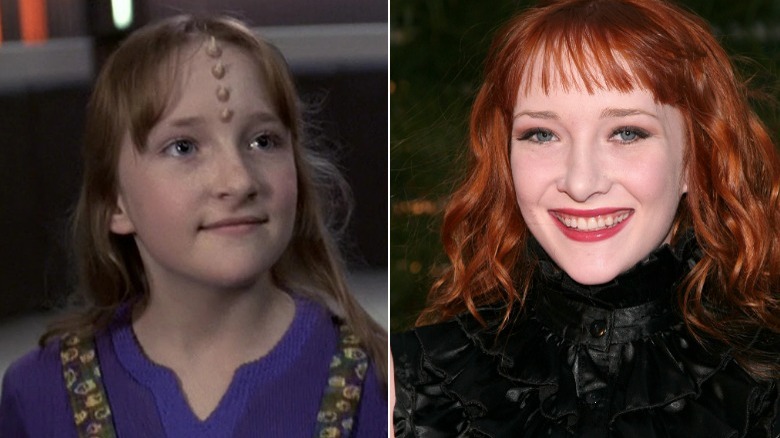 Paramount/Angela Weiss/Getty Images
Plenty of TV shows have added a kid to shake up the status quo late into their run, and "Star Trek: Voyager" was not immune to this trope. In addition to Borg kids like Icheb, Samantha Wildman — the newborn daughter of a crewperson — became a recurring character beginning in Season 5, played by Scarlett Pomers. She'd wind up in 16 episodes, including a few where she played a leading role. In the aftermath of the end of the series, Pomers appeared in the Julia Roberts film "Erin Brockovich," and in 2001 joined the cast of the sitcom "Reba."
For six seasons Pomers starred as Kyra Hart, daughter of the show's star played by Reba McEntire. Appearing in a whopping 103 episodes, it was only Pomers' second regular role but also her last on-screen performance. When that series concluded, Pomers essentially retired from acting. Unfortunately, her exit from the stage was at least partly due to her ongoing battle with an eating disorder, and Pomers has since become an outspoken advocate for those struggling with anorexia and mental illness. In a 2019 interview with StarTrek.com, Pomers also talked about her subsequent career as a photographer, musician, and jewelry designer.
If you are struggling with an eating disorder, or know someone who is, help is available. Visit the National Eating Disorders Association website or contact NEDA's Live Helpline at 1-800-931-2237. You can also receive 24/7 Crisis Support via text (send NEDA to 741-741).
Martha Hackett as Seska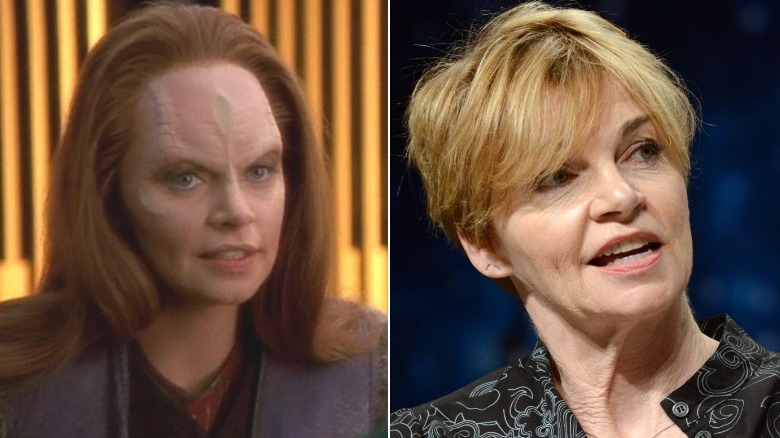 Paramount/Albert L. Ortega/Getty Images
In the early seasons of "Star Trek: Voyager," one of the most compelling ongoing storylines was that of Seska, a Bajoran and former Maquis rebel and on-again-off-again lover of Chakotay. Played by recurring guest star Martha Hackett, it was later revealed that Seska was actually an enemy agent in disguise. Hackett would appear in a total of 13 episodes of the series, making it by far the largest role in her career. Still, she has appeared in some big hits over the last two decades.
Those included a small role in "Kiss Kiss Bang Bang" in 2005 and an appearance in the cult horror movie "The Bye Bye Man" in 2017. It also includes one-off appearances in episodes of popular projects on the small screen, like "The Mindy Project" in 2014, "Masters of Sex" a year earlier, and a recurring role in the daytime soap "Days of Our Lives" between 2016 and 2018. Thanks to her iconic role as Seska, though, Hackett continues to be a regular on the "Star Trek" convention circuit and was interviewed for the upcoming "Star Trek: Voyager" documentary "To the Journey."
Robert Picardo as the Doctor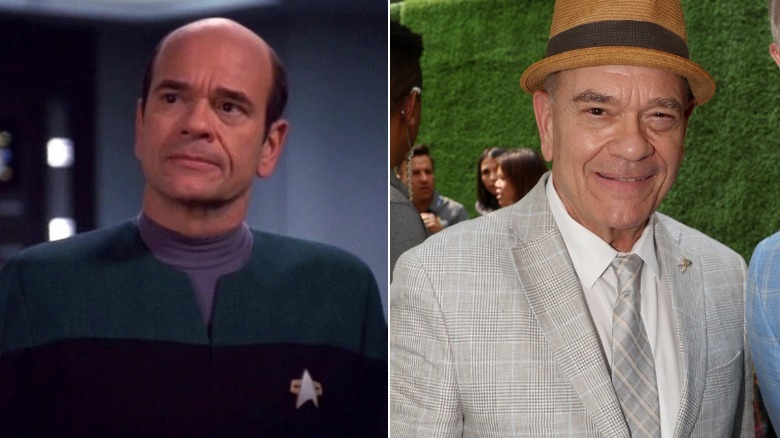 Paramount/Jesse Grant/Getty Images
For 30 years, the world of science fiction meant one thing when the moniker of "The Doctor" was uttered, but that all changed in 1995 with the launch of "Star Trek: Voyager." There, actor Robert Picardo — already known for antagonistic roles in "Gremlins 2: The New Batch" and "InnerSpace" — starred as the Doctor, the nameless holographic chief medical officer aboard the Voyager. Known for his offbeat humor and cantankerous attitude, he was played to perfection by Picardo, and it would become the actor's signature role. 
Still, even after leaving sickbay as the Doctor, Picardo had a healthy career, moving quickly into a role in "The Lyon's Den" starring Rob Lowe and Kyle Chandler in 2003. A year later he joined another iconic sci-fi franchise when he secured a recurring part in "Stargate SG-1" as Richard Woolsey, a grumpy U.S. official who opposed the Stargate program. Following a string of appearances on the flagship series, Picardo joined the main cast of "Stargate: Atlantis" in 2006. A few years later, Picardo had another repeat role, this time as Jason Cooper on "The Mentalist," and he later enjoyed a stint on the Apple TV+ drama "Dickinson."
In 2023, the actor made a guest appearance on the "Quantum Leap" revival playing Doctor Woolsey, whose name is a clear tribute to his two biggest TV roles.