Jonathan Majors' Lawyer Says Video Evidence Will Prove The MCU Actor's Innocence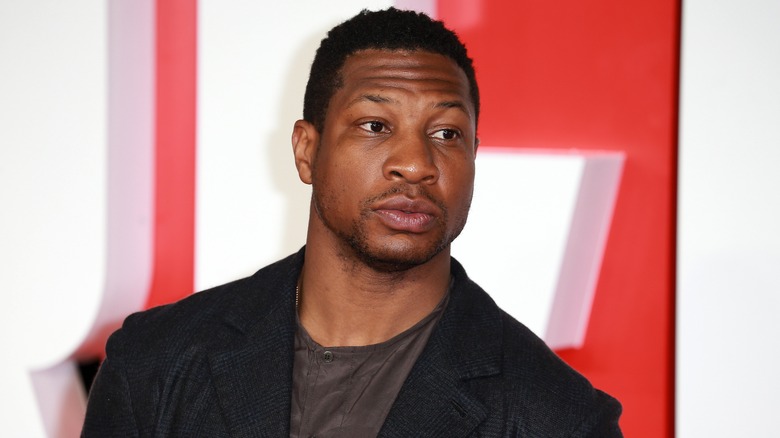 Fred Duval/Shutterstock
Jonathan Majors was placed under arrest on Saturday, March 25, following assault allegations from a woman said to be close to the actor (via Deadline). The "Ant-Man and the Wasp: Quantumania" and "Creed III" star was taken into custody without incident on charges of strangulation, assault, and harassment. Following his arrest, Majors' representatives denied any wrongdoing by the actor.
The following day has seen even more development on the matter. Criminal defense lawyer Priya Chaudhry told Variety that Majors is not only innocent of these crimes, but was likely the one in danger. "Jonathan Majors is completely innocent and is probably the victim of an altercation with a woman he knows," she says. "We are quickly gathering and presenting evidence to the District Attorney with the expectation that all charges will be dropped imminently." 
Chaudhry said such evidence includes video footage from the car in which the incident took place, the driver's testimony, and written statements from the unnamed woman who sustained minor injuries to her head and neck.
Majors' attorneys and representatives have denied any wrongdoing by the actor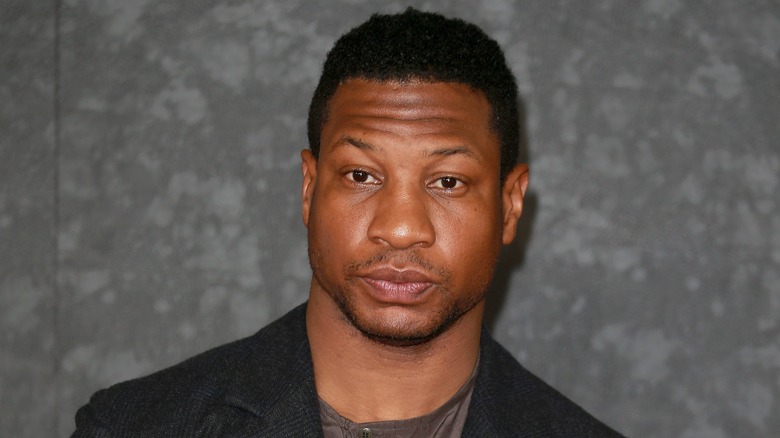 Fred Duval/Shutterstock
Jonathan Majors' attorneys have denied any wrongdoing, stating that the arrest was made due to NYPD procedure.
"Unfortunately, this incident came about because this woman was having an emotional crisis, for which she was taken to a hospital yesterday," attorney Priya Chaudhry told Variety. "The NYPD is required to make an arrest in these situations, and this is the only reason Mr. Majors was arrested. We expect these charges to be dropped soon."
His attorney's statements certainly shine a new light for Majors, whose rising status in the industry could be thrown into limbo by the allegations. Majors, who scored his breakout role with 2019's "The Last Black Man in San Francisco," appeared in films like "Da 5 Bloods" and "The Harder They Fall" before scoring some big roles in 2023, including appearances in "Ant-Man and the Wasp: Quantumania" and "Creed III."
Majors also has several other upcoming movies planned for the near future that could be affected by the allegations against him. This not only includes Spike Lee's "Da Understudy," Phil Lord and Chris Miller's "48 Hours in Las Vegas," and the Walter Mosley novel adaptation of "The Man in my Basement," but also the Avengers films, "Avengers: The Kang Dynasty" and "Avengers: Secret Wars," which will see him be the heroes' next major adversary.