Every Upcoming Jonathan Majors Movie Possibly In Jeopardy After His Arrest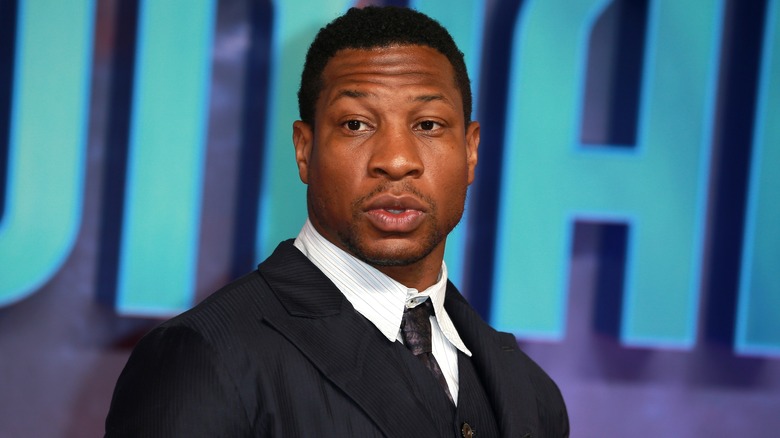 Fred Duval/Shutterstock
Update 1:30 p.m. EDT March 26, 2023: Criminal defense lawyer Priya Chaudhry told Variety Jonathan Majors' innocence will be proven through video evidence, and his team expects charges to be dropped entirely and imminently. 
As you've possibly already read, Jonathan Majors is in some hot water after being arrested for assault. No one knows for sure what happens next, and there are a lot of variables still undetermined, but the implications for his career are significant, to say the least. As a young new movie star on the cusp of some very big things in Hollywood, Major's potential fall from grace would have a cascading impact on several upcoming film projects.
The future of the Marvel Cinematic Universe, for one thing, has basically been built around Majors as Kang the Conqueror and his infinite multitude of variants. Recasting Kang and explaining the change in-universe (via the multiverse storyline that Kang is all about) would likely be the franchise's escape hatch if things go south, but such a shift would still be jarring. 
In that regard, though, when it comes to seeing how a Jonathan Majors collapse would impact pop culture, there are no bigger dominoes to fall than the MCU. It's unclear just how many MCU projects are already planned to feature Kang, but we can definitely expect him in the second season of "Loki,"  possibly in "Fantastic Four," and definitely "Avengers: The Kang Dynasty" and "Avengers: Secret Wars," films set to serve as capstones for this saga of the MCU.
Even looking beyond the MCU, there are other films Majors had signed onto — or was in talks for — that could now be in jeopardy as well.
The Man in My Basement, based on the novel by Walter Mosley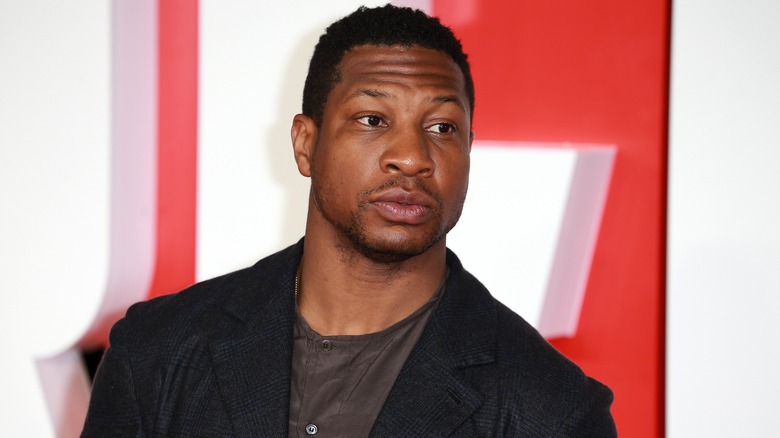 Fred Duval/Shutterstock
Walter Mosley, the revered crime fiction writer best known as the author of "Devil in a Blue Dress," is currently slated to be adapted on the big screen once more. His novel "The Man in My Basement" is reportedly getting a movie, meant to star Jonathan Majors and to be directed by Nadia Latif.
In March 2023 Majors was cast in the role of Charles Blakey, a man in dire financial straits who accepts a mysterious offer from a European businessman to rent out his basement for the rate of $50,000. The offer leads to a plot of intrigue, danger, and evil. Like the rest of Majors' upcoming projects, this one is in pre-production, so if his career does go into a deep freeze, it would be a relatively uncomplicated matter to replace him with another actor. But he is reportedly also serving as executive producer through his own Tall Street Productions, so there's that. Long story short, developments like this can stop a film in its tracks, especially one without the "too big to fail" stature of the Marvel Cinematic Universe.
Da Understudy, a possible Spike Lee joint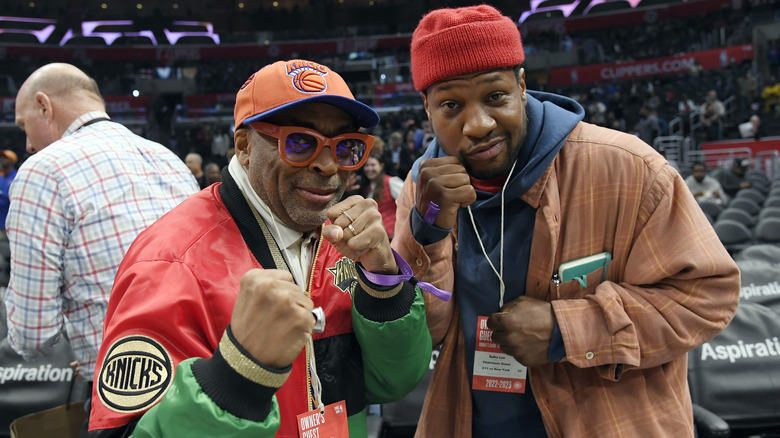 Kevork Djansezian/Getty Images
Jonathan Majors signed on to star in and produce a project for Amazon Studios called "Da Understudy." The film's script is about, in the words of the Variety press release,  "Life imitating art when the understudy of a Broadway production finds a role he's willing to kill for," which is a pretty intriguing premise on its own, but the most tantalizing aspect of the project is that none other than Spike Lee is potentially going to direct it.
That would have reunited Majors and Lee, who worked together on Lee's 2020 Vietnam war film "Da 5 Bloods." Now, though, that potential reunion is punctuated by a giant question mark. And like "The Man in My Basement," "Da Understudy" is also reportedly being produced in part by Majors' Tall Street Productions, so the potential ramifications of his arrest on production can be multiplied thusly.
Should Majors end up stepping away from "Da Understudy," it's not known whether Lee would still be interested in directing it or not. Like all of the other Majors projects in the pipeline, we'll just have to wait and see what happens.
Majors was rumored to be eyeing the role of Dennis Rodman in 48 Hours in Vegas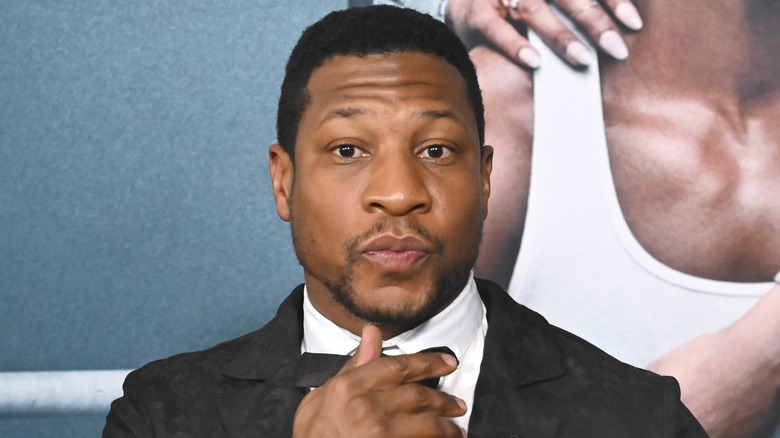 Featureflash Photo Agency/Shutterstock
Unlike all the projects mentioned above, this is more of a rumor, and hasn't been officially confirmed. But back in September of 2022, Jonathan Majors was said to be in talks for the role of basketball legend Dennis Rodman in "48 Hours in Vegas." As the title suggests, the proposed film would follow Rodman on the infamous Sin City misadventure he undertook during the 1998 NBA Finals. Phil Lord and Chris Miller are among the producers of the Lionsgate project.
Since the initial reporting there hasn't been too much word on the status of the film. And it isn't known for sure how far along the road to playing Rodman the actor actually got. Still, it was a possibility, and like the rest of Majors' future as an actor, it's now shrouded in doubt. But given the reporting that there was allegedly an aggressive auction to get the rights (during which Lionsgate proved victorious), it seems likely that this particular project would have good chances of moving forward even without Majors on board.