The Leftovers Alum Nicole Kassell To Direct HBO's Watchmen Pilot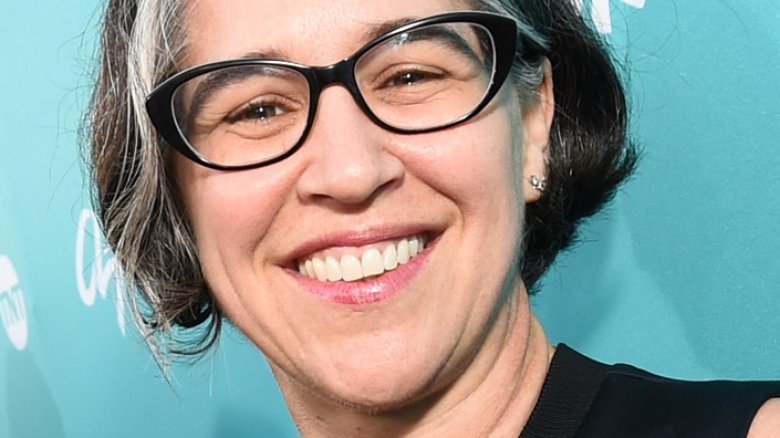 Getty Images
A seasoned director will watch over the first episode of Watchmen. 
Nicole Kassell, the creative who directed two episodes of screenwriter and producer Damon Lindelof's series The Leftovers, is officially attached to helm the pilot for Lindelof's television adaptation of Watchmen, the beloved comic book limited series from author Alan Moore, artist Dave Gibbons, and colorist John Higgins. The Hollywood Reporter confirms that Kassell will executive produce in addition to directing the pilot, which was ordered in late September of 2017.
Watchmen was first published in 1986, and was collected a year later in 1987. The series follows a band of crime-fighting heroes who investigate the killing of fellow vigilante Edward Blake/The Comedian. On their quest for truth and justice, the team uncovers a chilling conspiracy theory. 
A child of the early 1970s, Lindelof read the Watchmen comics in his younger years. He's mentioned that the story and its characters continue to inspire his creativity today. "From the flashbacks to the nonlinear storytelling to the deeply flawed heroes, these are all elements that I try to put into everything I write," Lindelof stated a few years back. 
He also praised the 2009 movie take on Watchmen movie, calling it "the most married-to-the-original-text version of Watchmen that could've been made." DC Films luminary Zack Snyder directed the film adaptation, which starred Malin Akerman as Laurie Jupiter/Silk Spectre II, Billy Crudup as Jon Osterman/Dr. Manhattan, Jackie Earle Haley as Walter Kovacs/Rorschach, Matthew Goode as Adrian Veidt/Ozymandias, Jeffrey Dean Morgan as Edward Blake/The Comedian, and Patrick Wilson as Daniel Dreiberg/Nite Owl. 
As far as what Lindelof aims to do with his take on the series, he's previously noted that he wants to "keep it sort of insular" to avoid some of the complications others have run into when trying to translate the source material to the screen. "It's okay with me if people don't understand it," Lindelof added. 
With Kassell on board to kick things off, it seems Lindelof will be able to achieve just that. Kassell has extensive experience in directing for television, even taking the reins for a few pilot episodes. In addition to directing The Leftover's "No Room at the Inn" from season two and "It's a Matt, Matt, Matt, Matt World" from season three, she's also helmed the first episode of TNT's Claws and the finales for ABC's American Crime and Hulu's J.J. Abrams and Stephen King anthology series Castle Rock, as well as various episodes across FX's The Americans, AMC's Better Call Saul, and HBO's Westworld and Vinyl. Kassell has dipped her hands into directing films as well, pulling in credits on The Woodsman and A Little Bit of Heaven. 
No word yet on a cast or a set release date for the Watchmen series, but we'll keep you updated as more information becomes available.