Watchmen Series Gets Pilot Order At HBO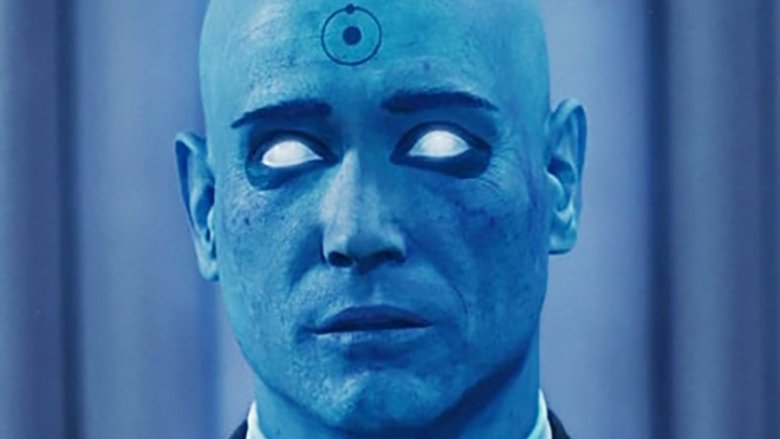 Watchmen hopefuls, it's time to celebrate. 
The Hollywood Reporter confirms that the upcoming Watchmen television series has received a pilot order at HBO. In conjunction with the official order, the premium cable network also commissioned additional scripts for Lost co-creator Damon Lindelof's spin on Alan Moore's beloved graphic novel. 
Though it seems like it's been much longer of a wait, this news comes just three months after it was first announced that Lindelof was developing a take on the fan-favorite DC Comics series. On Tuesday, Lindelof teased on Instagram that the Watchmen writers room for the potential television series had opened up. 
Lindelof has been a big fan of the Watchmen comics since he was young, reading them as child in the 1980s, and has stated that the series has influenced his work in a major way. "From the flashbacks to the nonlinear storytelling to the deeply flawed heroes, these are all elements that I try to put into everything I write," he told Comic Book Resources in 2009. 
The filmmaker even praised director Zack Snyder's feature adaptation, stating, "It's the most married-to-the-original-text version of Watchmen that could've been made" (via The Observer). Snyder's pic starred Jackie Earle Haley, Malin Akerman, Billy Crudup, Matthew Goode, Carla Gugino, Jeffrey Dean Morgan and Patrick Wilson. Unfortunately, it yielded an underwhelming $107.5 million domestically and $185.3 million worldwide against a $130 million product budget. 
In terms of his own approach to the source material, Lindelof once said he "want[s] to keep it sort of insular," referring to the numerous translations that have come from attempting a cut-and-dry adaptation. "It's OK with me if people don't understand it because they don't deserve to understand it," he said. 
Though he was previously attached to the project in 2015, Snyder isn't involved with the drama series from Warner Bros. Television, where both DC Entertainment and Lindelof are housed.
The Watchmen series would offer HBO an opportunity to expand its place in the comic book business and allow for a possible big-ticket successor to the network's fantasy drama Game of Thrones, which is coming up on its final season. Other networks like AMC and FX have found success with comic-based series like The Walking Dead, Preacher, and Noah Hawley's X-Men take Legion. Broadcast television networks ABC, The CW, and Fox have been lush with comic adaptations across both DC and Marvel lore, including Agents of SHIELD, The Flash, Arrow, Supergirl, Legends of Tomorrow, and Gotham. Even streaming sites Hulu and Netflix have joined the party, with Hulu picking up Marvel's The Runaways and Netflix releasing Jessica Jones, Luke Cage, Daredevil, Iron Fist, and The Defenders. 
Until more details on Lindelof's Watchmen start circulating, take a look at how the Watchmen should really look.