Chicago PD's Jesse Lee Soffer Debated Making A Cameo In His Directorial Debut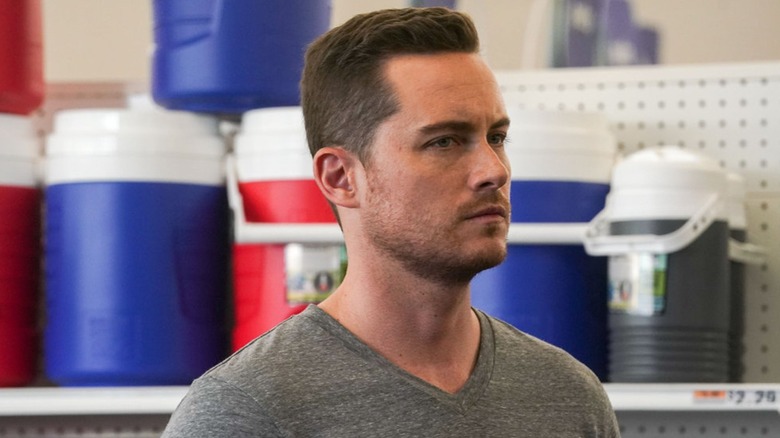 Lori Allen/NBC
When Jesse Lee Soffer decided to leave "Chicago PD" near the beginning of Season 10, fans were devastated. Jay was written out of the show in Season 10, Episode 3 ("A Good Man") when he joins the army and moves to Central America to help track down drug cartels. Viewers mourned his disappearance, especially since his wife Hailey (Tracy Spiridakos), who he'd left behind, was also struggling to process his abandonment. So when Soffer announced he was returning to direct an episode, fans were hopeful Jay would return with him — and, according to Soffer, it almost happened.
"There are a couple of [scenes] where I thought about doing that," he told Deadline. "Like, what if I just walked through the background with my back to the camera? Would someone know it was me? There are a couple of scenes where I'm literally right around the corner from where they're filming, watching on the monitors. So, I am sort of there."
Being back made him feel like he'd never left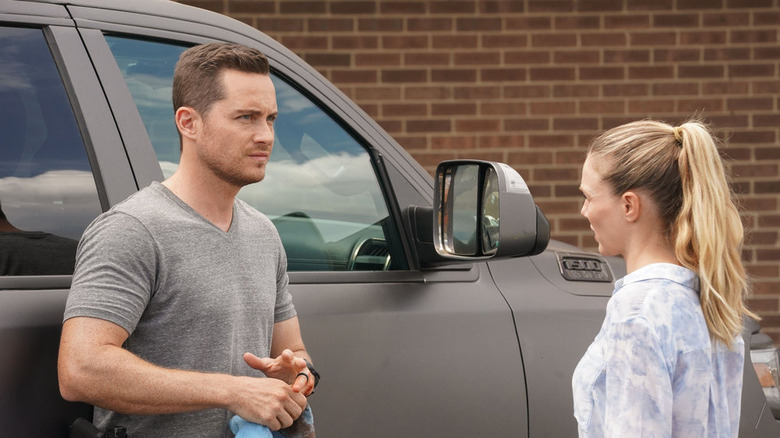 Lori Allen/NBC
As Jay Halstead, Jesse Lee Soffer was as entrenched in the One Chicago universe as a character could get. First appearing in Season 2 of "Chicago Fire" before moving to "Chicago PD" when it premiered less than four months later, he also guest starred in "Chicago Med" when it began in 2015. With his brother, Dr. Will Halstead (Nick Gehlfuss) becoming a prominent character on that show, it was guaranteed that he would make occasional appearances. Eventually, Jay and fellow detective Hailey Upton (Spiridakos) got married, which made the character leaving Chicago even more difficult for fans to process. While it was difficult for Soffer to not make an appearance while directing, he acknowledged that being back felt natural.
"It was like I never left," he told Deadline. "We were hanging out and we were goofing off, then we're cameras rolling and we're working bringing the scenes to life. We have one of — probably the hardest working crew and cast in TV — I feel confident saying that. It was great to be with everybody."
Soffer has no intention of shifting to directing full-time, but learning from the different directors on set definitely gave him some of the professional challenges he'd been seeking. And luckily for "Chicago PD" fans, Soffer isn't permanently shutting the door on Jay Halstead's return. "You know, I love Halstead and he's definitely a part of me. I had so much fun playing him, too, so never say never,"