The untold truth of The Juggernaut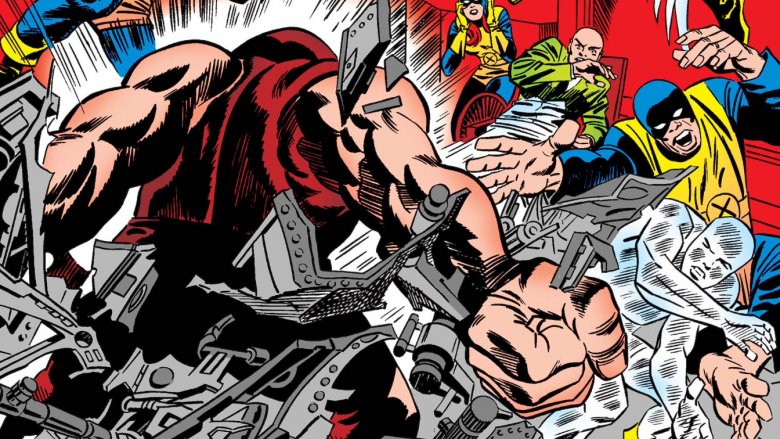 In Deadpool 2, Deadpool reveals that he's a Juggernaut fan. Despite the latter's interest in nothing but destruction and chaos, the titular anti-hero can't stop talking about how cool the helmeted giant is. Of course, as superheroes go, Deadpool is also pretty far into destruction and chaos. Now that we've all seen the Juggernaut onscreen, as well as a pretty perfect depiction of what he's capable of, you may be wondering what his deal is.
In the movie, the Juggernaut briefly mentions having a psychic brother in a wheelchair, and even if you've never read a comic, it's probably not hard to guess that he's talking about the X-Men's leader Charles Xavier, a.k.a. Professor X (especially since Deadpool rides around in that same wheelchair earlier in the movie).
So what's the Juggernaut's story? Despite having been around for more than 50 years, he's not the most well-known supervillain. Here's a look at the history he's compiled, and his place in the X-Men comics and movies since his arrival in 1965. This is the untold truth of Juggernaut.