Ted Lasso Season 3 Has Fans Calling For Phil Dunster To Receive An Emmy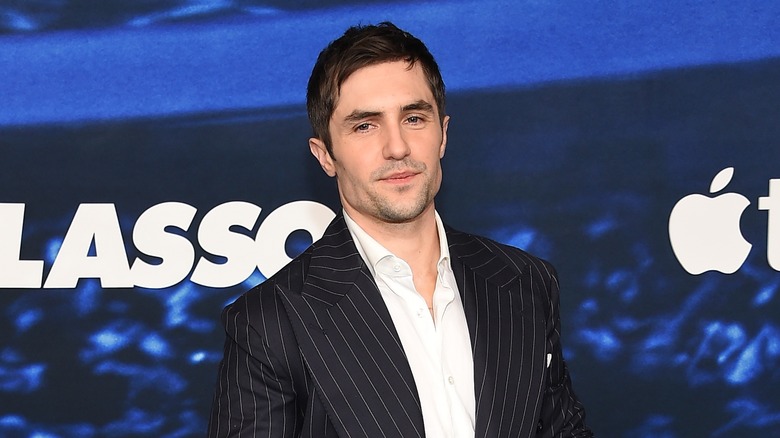 DFree/Shutterstock
"Ted Lasso" won plenty of love from the Emmy Awards before its third season – including two statues for Best Comedy Series – yet one person who hasn't found themselves nominated is Phil Dunster. It's a bit of a shock because Jamie Tartt is one of the most complex and surprising characters on "Ted Lasso." He's essentially introduced as a villain: the self absorbed celebrity is more interested in attention than soccer and his journey back to his Richmond team has been one of the most hilarious and endearing parts of the Apple TV+ series. Now that fans are seeing more of Dunster's work in Season 3, many are calling for the actor to share in some of that Emmy love. 
"Ted Lasso" follows the title character (Jason Sudeikis), a former football coach who finds himself coaching soccer in England despite knowing nothing about the sport. What he does have is an ironclad positivity through thick and thin and his patience with Jamie, a player who is immediately turned off by Ted, is a testament to his coaching because he turns the athlete into an athlete again, helping him become a leader to the team and even work through personal struggles with his father. One scene in particular between Jamie and Roy Kent (Brett Goldstein), from Season 3, Episode 2, titled "(I Don't Want to Go to) Chelsea," has fans ready to campaign themselves for Dunster. 
Jamie trying to hug Roy is getting fan love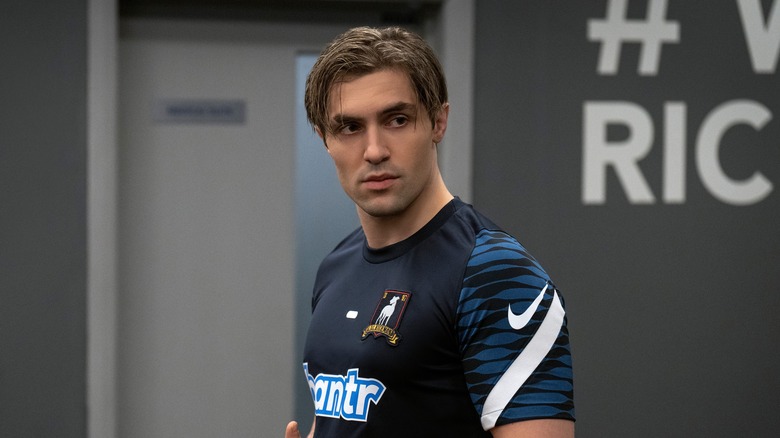 Apple TV+
In the second episode of Season 3 of "Ted Lasso," Roy Kent (Brett Goldstein) and Jamie Tartt (Phil Dunster) have a moment together, something that remains shocking since they were once sworn enemies both vying for the attention of Keeley Jones (Juno Temple). After Roy and Keeley separate, Roy thinks Jamie is going to ask for permission to ask her out, but all he wants to do is hug his friend and ask if he's okay. It's both touching and funny, a signature kind of scene for this series that fans clearly appreciate.
"I will single-handedly run Phil Dunster's Emmy campaign," @shelbbs247 tweeted along with the scene, which ends with Jamie remarking that he forgot "how skittish elderly people could be 'cause of the war." 
"I swear to god this better be the year [Phil Dunster] gets an Emmy nomination for ted lasso because he is the most underrated performer on that show," @weltonlassos wrote in response to the same scene. Some fans also pointed out that Dunster is one of the few leads on the show to be snubbed by the Emmys. "Him being the only one of the male actors on the cast in the first two seasons to not get nominated is a crime he deserves it," @Lyta232323 tweeted.