New X-Men: Dark Phoenix Promo Poster Hints Film Will Drop 'X-Men' From Title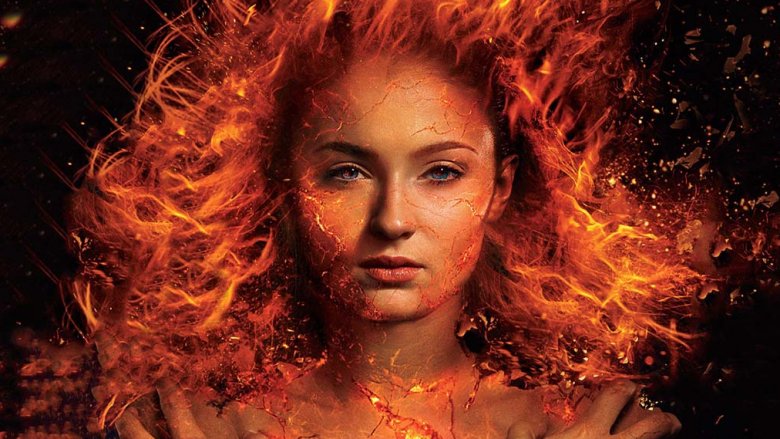 Would X-Men: Dark Phoenix by any other name sound as sweet? 
Franchise fans would do well to start formulating their responses to that question, as it appears that the upcoming prequel film has dropped the "X-Men" label from its name. 
The suggestion comes by way of an early promotional poster for X-Men: Dark Phoenix — simply Dark Phoenix now? — shown off during the Licensing Show in Las Vegas this week. Taking a sleek, minimalistic design approach, the one-sheet displays the Dark Phoenix title sans X-Men on a flat black background. Casual passersby might not even realize Dark Phoenix is part of the extended X-Men movie universe if not for the X-Men insignia that replaces the "x" in the film's title. 
The poster, shared on Twitter by user @Keda_92, also has "solo en cines" written below the title. This could indicate that the promo will only be used in select territories, specifically Spanish-speaking countries, and might not be rolled out in the United States. Then again, the U.S. version could just swap "solo en cines" for its English translation, "only in theaters." 
Additionally, it's important to note that the poster mentions 2018 in the copyright print. This has caused some to believe that it isn't an official piece of promotion for Dark Phoenix, since the film isn't set for release until February 14, 2019. However, the movie was originally slated for a November 2018 launch before it was delayed to 2019, so perhaps the fine print just hasn't been altered to reflect that yet.
Taking past evidence into consideration, it seems both the poster and Dark Phoenix going by that title are legitimate. Studio 20th Century Fox all but confirmed that the film would go without the "X-Men" mark when it unveiled the film's logo at CinemaCon earlier this year. A Reddit user took snaps of the logo and of Fox's "coming soon" lineup, neither of which include "X-Men" in Dark Phoenix's title; instead, the logo looks quite similar to what's shown in this new all-black poster, and the movie is plainly listed as Dark Phoenix on the studio's docket. 
If Dark Phoenix really does go without the "X-Men" preface, it will be one of the only primary entries in the 18-year-old film franchise to do so. The 2003 Bryan Singer-directed sequel X2 didn't include it, but was still alternately promoted as X2: X-Men United. Logan stood on its own as well, and the upcoming film The New Mutants will similarly deviate from the established norm. 
In any case, it appears like the tides are turning in a noticeable way for the X-Men movie series. Whether that's a good thing or not, we'll have to wait and see. 
Directed by Simon Kinberg, Dark Phoenix will explore the famous Jean Grey comic storyline that chronicles her rise to power and the fatal fall that follows. Within the Marvel Comics lore, Jean is exposed to alien radiation and transforms from a level-headed mutant to a force of insurmountable rage, exposing her vulnerabilities to a mystical entity known as the Phoenix Force. Now the host of the Phoenix Force, Jean goes mad with power and begins to use her abilities for devastation, destruction, and death. The X-Men team is tasked with confronting the wrath of Jean's "Dark Phoenix" alter-ego and battling against the alien Shi'ar empire — namely its empress, Lilandra, who seeks to destroy Jean. 
The film will see a solar flare smash into the X-Jet, with the energy opening up a malevolent force (the Phoenix Force) within Jean. Our favorite mutants will also journey to space in the flick, which is said to take place in 1991 and feature a "massive twist" that will have have longterm effects on the franchise. 
Dark Phoenix stars Sophie Turner as Jean Grey, James McAvoy as Charles Xavier, Michael Fassbender as Magneto, Jennifer Lawrence as Mystique, Nicholas Hoult as Beast, Tye Sheridan as Cyclops, Alexandra Shipp as Storm, Kodi Smit-McPhee as Nightcrawler, Evan Peters as Quicksilver, and Olivia Munn as Psylocke. The pic will open wide on February 14, 2019.
New X-Men Dark Phoenix poster revealed @XMenFilms @universoxmen pic.twitter.com/ztqXaveEFk

— Keda (@Keda_92) May 21, 2018