X-Men: Dark Phoenix Plot Details Revealed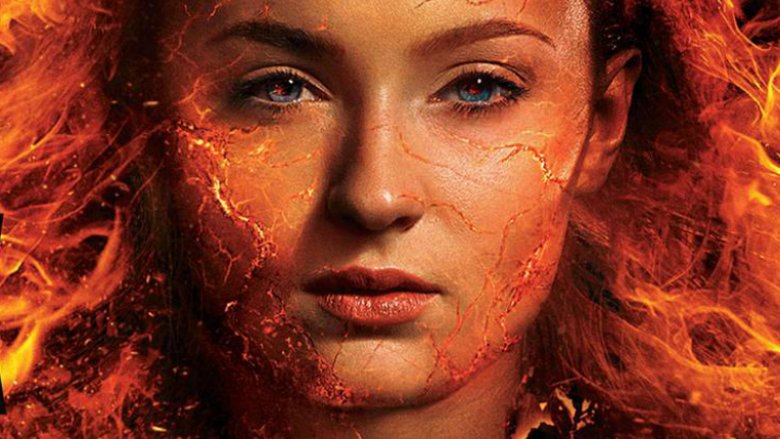 Entertainment Weekly
X-Men: Dark Phoenix will take the team to both outer space and the '90s, and it will "irrevocably change the course of the franchise."
Entertainment Weekly has an extensive first look at the upcoming sequel from first-time director Simon Kinberg, and it confirms a lot of our suspicions about the plot.
It's set in 1992, about a decade after the events of last year's X-Men: Apocalypse, which Kinberg produced. At the beginning of Dark Phoenix, the X-Men will be thrust into the role of national heroes with Charles Xavier (James McAvoy) even landing on the cover of Time magazine. But that's giving Xavier a growing ego that's becoming a liability for the team. "Pride is starting to get the better of him, and he is pushing the X-Men to more extreme missions," Kinberg said.
It's what prompts him to send the X-Men into space for a rescue mission, but the consequences are dire. A solar flare hits the X-Jet and the energy opens up a malevolent new force within Jean Grey (Sophie Turner).
Based partially on Chris Claremont's Dark Phoenix saga, it's a storyline Kinberg previously attempted to tell in his screenplay for 2006's X-Men: The Last Stand, but the studio reduced it into a subplot. When Bryan Singer, director of the two previous sequels, stepped away, Kinberg knew it was a story he had to tell. "[The film] was so clear in my head, emotionally and visually, that it would have killed me to hand this to somebody else to direct," Kinberg said.
There will reportedly be a "massive twist" about halfway through the movie, and it'll have longterm effects for the franchise. "This is probably the most emotional X-Men we've done and the most pathos-driven," said McAvoy. "There's a lot of sacrifice and a lot of suffering." The movie centers on the battle for Jean's soul as the Phoenix attempts to take over her mind and drive the X-Men apart. "It's about the butterfly effect of this thing happening," said Turner, who studied schizophrenia and multiple personality disorders to prepare for her role. "What happens when the person you love the most falls into darkness?"
We also know a little more about the mysterious character Jessica Chastain will play: it's an "otherworldly shapeshifter who comes into contact with Phoenix."
The returning cast also includes Michael Fassbender as Magneto, Jennifer Lawrence as Mystique, Nicholas Hoult as Beast, Evan Peters as Quicksilver, Alexandra Shipp as Storm, and Kodi Smit-McPhee as Nightcrawler. 
Check out the cover of EW below and prepare for X-Men: Dark Phoenix to rise on Nov. 2, 2018.