The Expanse: Amazon To Revive Series For Season 4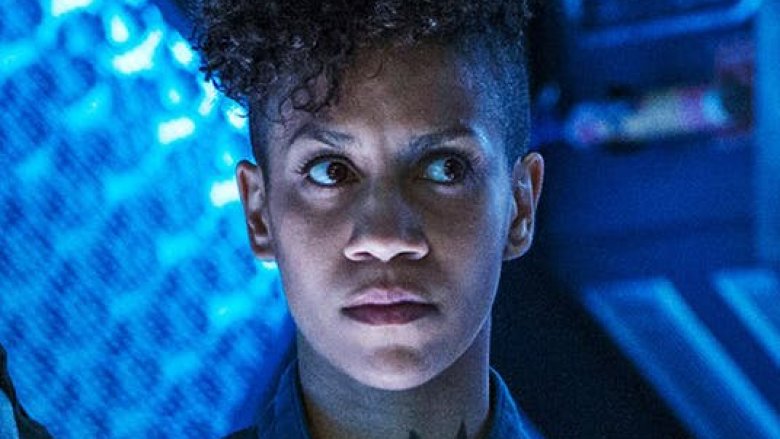 Syfy
It might sound like the opening line to a slam poem, but it's 100 percent true: The Expanse is getting another chance.
Per The Hollywood Reporter, Amazon Studios is nearing a deal to revive The Expanse for season 4. The decision comes just 10 days after Syfy canceled the space drama series.
It was previously reported that production company and financier Alcon Television Group had planned to shop The Expanse to other buyers, but it's unclear if Amazon's impending acquisition of the I.P. involved Alcon in any way. Amazon Studios declined to comment on the deal, as it isn't yet closed. 
The Expanse moving from Syfy to Amazon Studios isn't just exciting for the cast and crew, it also marks a success for Amazon Studios CEO Jeff Bezos. The series is said to be one of his "favorite properties," and he was reportedly "livid" that the show ultimately went to the NBCUniversal-owned Syfy, a move that apparently "ignited Bezos' demand that Amazon Studios brass find the company's version of Game of Thrones." Amazon Studios held streaming rights to the first three seasons of The Expanse, but the company actually owning the property moving forward is pretty major. 
At the time of the series' cancelation at Syfy, Chris McCumber, president of entertainment networks at NBCU Cable Entertainment, said in a statement, "The Expanse transported us across the solar system for three brilliant seasons of television. Everyone at Syfy is a massive fan of the series, and this was an incredibly difficult decision. We want to sincerely thank The Expanse's amazing cast, crew and all the dedicated creatives who helped bring James S. A. Corey's story to life. And to the series' loyal fans, we thank you most of all."
Oscar-nominated screenwriting duo Markus Fergus and Hawk Ostby wrote and co-created The Expanse, which brought the novel series by Daniel Abraham and Ty Franck (who wrote under the pseudonym James S. A. Corey) to life on the small screen. The series told the story of a "police detective in the asteroid belt, the first officer of an interplanetary ice freighter, and an earth-bound United Nations executive [who] slowly discover a vast conspiracy that threatens the Earth's rebellious colony on the asteroid belt," and featured a stacked cast: Thomas Jane as Josephus "Joe" Aloisus Miller, Steven Strait as James "Jim" Holden, Cas Anvar as Alex Kamal, Dominique Tipper as Naomi Nagata, Wes Chatham as Amos Burton, Paulo Costanzo as Shed Garvey, Florence Faivre as Juliette "Julie" Andromeda Mao, Shawn Doyle as UN Undersecretary of Executive Administration Sadavir Errinwright, Shohreh Aghdashloo as UN Deputy Undersecretary of Executive Administration Chrisjen Avasarala, and Frankie Adams as Roberta "Bobbie" Draper.
With The Expanse now calling Amazon Studios its new home, it separates itself from Syfy's scripted roster that includes Krypton, The Magicians, The Purge, Deadly Class, Channel Zero, Killjoys, Nightflyers, and Wynonna Earp.