Grace Caroline Currey Gushes Over Gal Gadot's Wonder Woman Cameo In Shazam 2 - Exclusive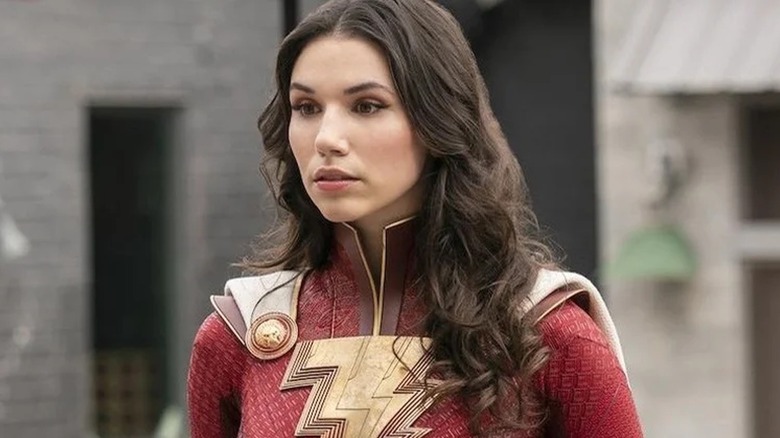 Warner Bros. Pictures
There's nothing like an epic cameo to electrify a fan base. Superhero films are pros at this particular trend, much to the delight of comic book fans everywhere. "Shazam! Fury of the Gods" is the latest superhero flick to showcase an iconic cameo.
Of course, in "Shazam!" style, the movie fakes out the audience before giving us the real deal. Our first Wonder Woman moment comes when Billy (in his Shazam form as Zachary Levi) dreams about going on a romantic date with the Lady of Justice — only to tell her that he's just not looking for commitment. Much to Billy's horror, the Wizard interrupts his fantasy, donning Wonder Woman's classic outfit. Up until that point, the scene is cut so that the audience sees only her super suit.
Naturally, though, the second installment of the "Shazam!" series hinges on the gods, and what better god is there to showcase than Wonder Woman herself? Gal Gadot makes an actual appearance later in the film, and neither the cast nor the fan base can stop talking about it.
Looper exclusively spoke to Mary Bromfield/Superhero Mary actor Grace Caroline Currey about Gal Gadot's epic Wonder Woman cameo and whether or not she actually got to film the scene with her.
The wonder of Gal Gadot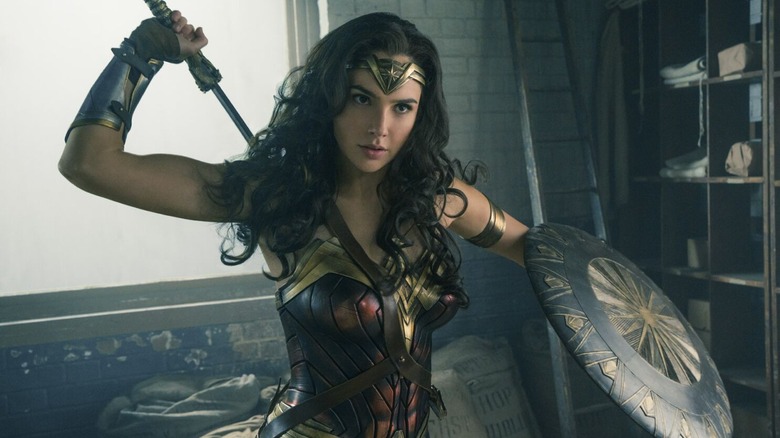 Warner Bros. Pictures
On her reaction to finding out that Gal Gadot would cameo, Grace Caroline Currey recalled, "When I read the script, and I got to that part, I had a moment of putting the script down and sitting there in shock because I couldn't believe I read the words that I read." That's a similar reaction to that of fans who didn't see the teaser before hitting up the theater.
She added, "That meant that we were going to have Wonder Woman in our movie. It's such an honor to have her grace the 'Shazam!' family with her presence because we're a rag-tag gang. It was really exciting to see her name in the script."
As much as it looks like Gadot filmed her scene with the rest of the "Shazam!" cast, the camera cuts expertly to give off that appearance. "I didn't get to work with her," Currey explained. "We had to film her separately, so I didn't get to meet her. I still haven't met her, but I'm looking forward to one day meeting her and saying, 'We did a scene together.'"
Later in the interview, Currey remarked on the movie's Greek mythology angle. "As far as Greek mythology goes ... Wonder Woman is such a fun relative to our goddesses," she said; "I think she's a cousin of [theirs]. But I'm always hoping for more of the classic Captain Marvel, Mary Marvel — the old-school, golden age comic 'Shazam!'" It's safe to say the fans are, too, especially if this really is the end of Gadot's tenure as Wonder Woman.
"Shazam! Fury of the Gods" is now exclusively playing in theaters.