The 12 Best Impractical Jokers Celebrity Guests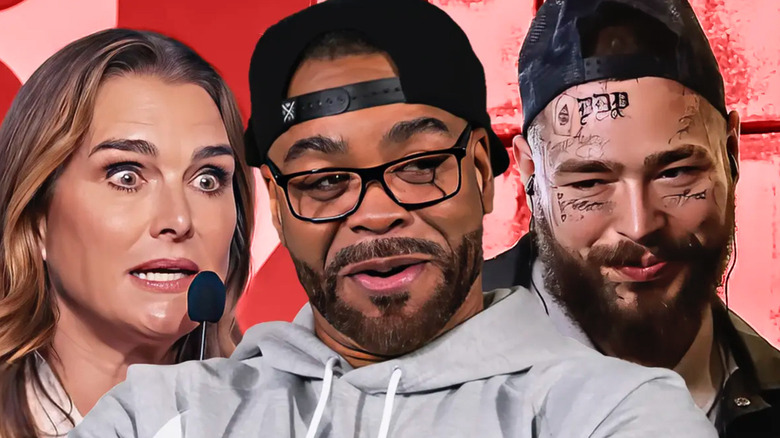 As their tagline says, "Impractical Jokers" is a show about four lifelong friends — Sal Vulcano, James Murray, Brian Quinn, and Joe Gatto, who compete to embarrass each other. Using a reality TV-style hidden camera format, the four friends compete in a series of challenges every episode, typically involving public humiliation and embarrassment. Whoever loses these challenges must face an even more embarrassing and occasionally painful punishment. They willingly debase themselves on national television, and it never fails to amuse.
While the show has had its fair share of celebrity guests throughout the series, recent seasons have had a huge rise in guest appearances. This comes as a result of Joe Gatto leaving the show to focus on family. To fill his place, the Jokers have offered up a star-studded lineup of guests, from comedians to actors and musicians, including Brooke Shields, Paul Rudd, Method Man, Post Malone, Kesha, Colin Jost, and many more. 
While they may never be able to actually replace Joe or fill the void that he has left on the show, they definitely help ease the pain. Here are the 12 best appearances from celebrity guests on "Impractical Jokers."
Gary Busey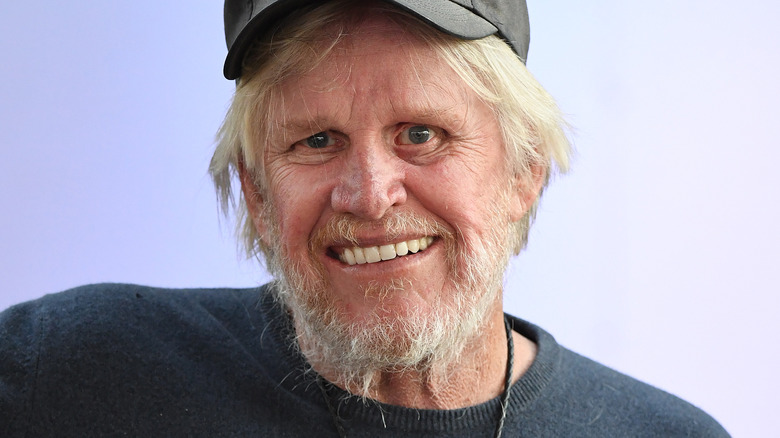 Michael S. Schwartz/Getty Images
Gary Busey is a renowned film star with a long list of films raging in genres from action to sci-fi, horror, comedy, and drama. While some may argue his most notable achievements are his incredible performances in films like "The Buddy Holly Story" or "Point Break," his appearance on "Impractical Jokers" is definitely memorable.
Busey appears in the Season 7 premiere episode, "The Marathon Man." At first, it seems as though the Jokers are playing a routine round of "Did I Deserve That?" where they face some sort of angered altercation and ask customers if they deserved it. If the customer says no, they win the challenge. Sal is going about business as usual, but it becomes clear something is amuck when Murr cheekily turns to the camera and remarks that he has a "Little surprise for Sal."
It's at this point that Gary Busey comes charging into the coffee shop where Sal is working, throws two cups of ice water on him, and yells, "Never say that to me again, or I'll be back with more than water!" before charging out. A shocked customer who witnesses this whole incident asks Sal if that was actually Gary Busey, which Sal confirms, explaining that Busey is mad because Sal called him Nick Nolte. Thankfully, the customer agrees that Sal did not deserve that response, so he gets a thumbs up for this challenge.
Guy Fieri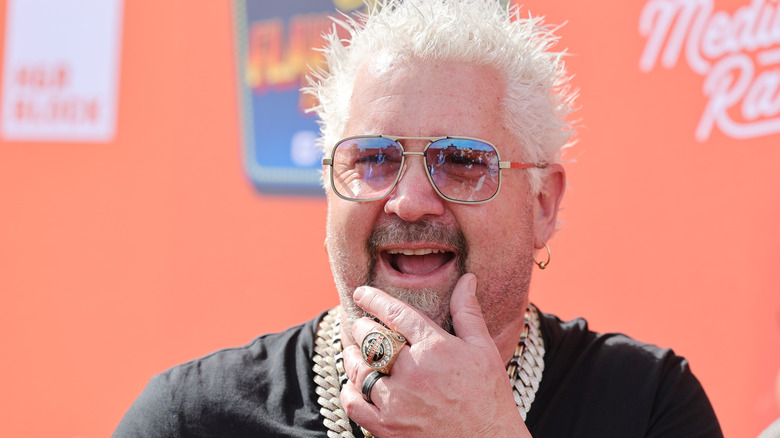 Ethan Miller/Getty Images
Guy Fieri is an incredibly well-known restaurateur, game show host, author, and an Emmy Award-winning television presenter most known for hosting various television series on the Food Network. A versatile entertainment personality who loves a good burn, it should come as no surprise that the Jokers thought he would be a great addition to the show.
Fieri appears in Season 7 episode "Like a Boss," whereby Murr's punishment is to pose as a new hire at Tumblr and interrupt a company presentation with annoying remarks and cringy comments such as "Like a Boss!" Murr knows that like usual he would be embarrassing himself, but what he doesn't know is that the Jokers have brought in a surprise guest to be the tasty cherry on top.
Prior to this punishment, The Jokers learn that the Tumblr employees were huge fans of Fieri, so they have the brilliant idea that Fieri should call into the presentation while Murr shouts insults at him. Shouting "Guy Fieri sucks!" surrounded by Guy Fieri die-hards sounds like an anxious person's worst nightmare, and Murr looks like he wants to die. That might not even be wishful thinking but a real possibility for him, as Fieri welcomed Murr to Flavortown with a threatening burn, "You better watch yourself pal!" If Murr is ever walking down the street and sees Fieri's iconic frosty-tipped spiky hair approaching, he better get out of there ASAP.
Jillian Bell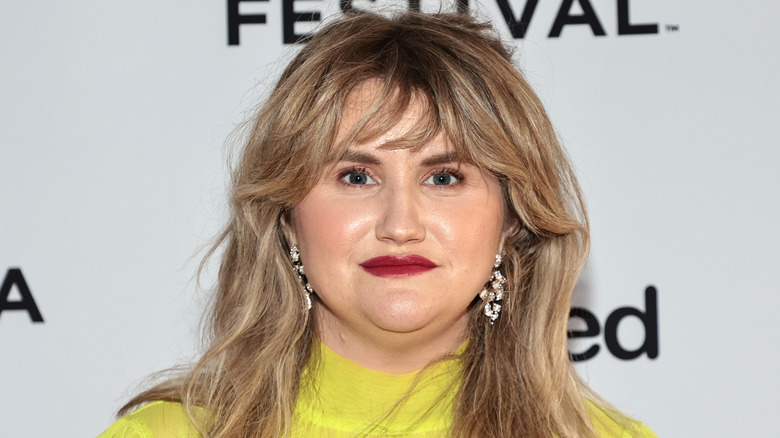 Jamie Mccarthy/Getty Images
Jillian Bell is an actress, comedian, and screenwriter with a long line of notably hilarious on-screen appearances. She starred in the comedy films "Brittany Runs a Marathon" and "I'm Totally Fine" all while making a variety of appearances in major films like "22 Jump Street," "Rough Night," "The Night Before," "Goosebumps," and "Bridesmaids."
Bell appears in a Season 9 episode of "Impractical Jokers" as Sal's emotional support during his punishment (as well as the inflictor of it). Bell and Sal go on a TV show centered around couples dealing with medical issues together, where Sal must agree with everything Bell says. The exact nature of his torture becomes clear to Sal when Bell divulges to the audience that Sal has "abnormally small testicles," and it's been causing a lot of problems in their relationship. Bell really digs into Sal, making sure to humiliate him at every opportunity.
At one point, a doctor comes on stage to examine Sal, and Bell starts breaking. As Sal sits back down next to her, she comforts him and wipes away his tears (which may very well be real). The one silver lining, Bell says, is that he could be kicked down there and not even feel it! For good measure, Bell forces Sal to his feet and actually does deliver an above-the-knee, below-the-belt blow to him. From the look on Sal's face and the way he keels over afterward, she definitely put in maximum effort.
Colin Jost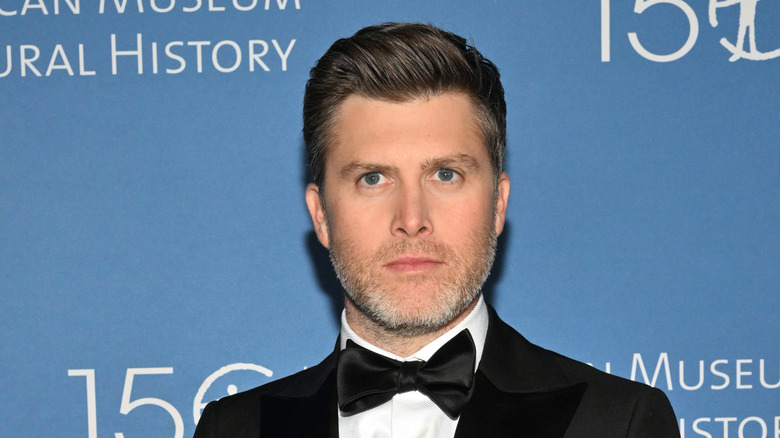 Slaven Vlasic/Getty Images
Colin Jost is a stand-up comedian, actor, and screenwriter who has worked as a staff writer for the NBC sketch comedy series "Saturday Night Live" since 2005 and is perhaps most known for his long-running stint as a co-anchor of the SNL Weekend Update segment. His reputation is defined by his charming yet arrogant pretty boy persona, but when he joins the Jokers, things get ugly fast.
Jost appears in a Season 9 episode of "Impractical Jokers" as one of the deliverers of Q's punishment for the episode. Jost, alongside Murr and Sal, acts as the hosts of the Generic County Spelling Bee, where Q is being forced to compete. If he spells anything wrong, there's a menacing attack dog, Voodoo, waiting just off stage, ready to tear into him at a moment's notice. Q cowers on the stage wearing a comically oversized tuxedo and sporting beads of sweat down his face, knowing things are about to go very wrong for him. Seeing as how his name is just one letter, it's hard to believe he's anything close to a wordsmith.
Jost is all too happy to deliver the series of impossible words, including "kyphoplasty," "tchotchke," "sardoodledom," and "legerdemain." To no surprise, Q doesn't get a single one right, and Jost excitedly sicks the dog on Q. Jost and the other Jokers keel over in laughter as Q writhes around on the floor, unable to fight off the vicious hound (much to the delight of Jost).
Rob Riggle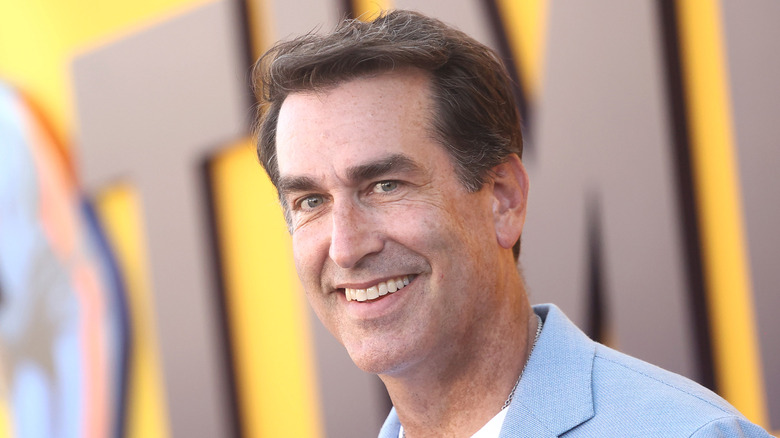 Tommaso Boddi/Getty Images
An actor and stand-up comedian, in addition to retired United States Marine, Rob Riggle is known for his intense, berating comedy style. He's appeared in countless works of comedy gold, including films like "The Hangover," "Talladega Nights," "The Other Guys," "Step Brothers," and "21 Jump Street," as well as TV shows including "Arrested Development," "The Office," "New Girl," and "Modern Family."
Riggle appears in Season 9 of "Impractical Jokers," kicking off an episode by joining the gang for a nice meal. The Jokers shower him with compliments, which he returns, remarking how he's been a fan of the show for years. It appears he isn't a fan of Sal, however, because rather than accepting Sal's niceties, he relentlessly mocks and does unflattering impressions of him in classic Riggle fashion. While Sal starts off the episode with some burns from Riggle, it's Murr who ends up wishing they never had him on the show, as Riggle is the mastermind behind Murr's punishment this time around.
The punishment involves a murder mystery party, with Riggle at the helm as the strange lead detective on the case. Murr has to pose as an unclothed dead body at the party, and Riggle takes advantage of this in practically every way imaginable. Eventually, it's revealed that Riggle was the murderer the whole time, and to exact his anger at being discovered, he gives a royal thong wedgie to a bare-butt Murr before exiting with a "Riggle out!" mic drop.
Chris Jericho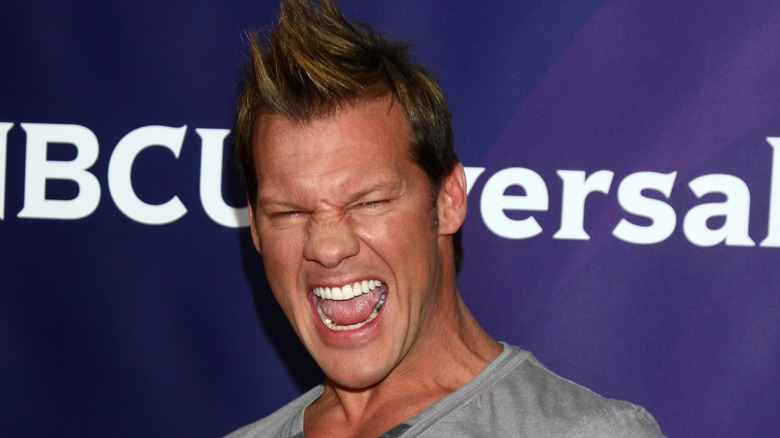 Kathy Hutchins/Shutterstock
Chris Jericho is a professional wrestler, singer, and long-time friend of the Jokers. He makes an appearance in Season 9 of "Impractical Jokers," showing up in an episode to greet the Jokers with a beautiful bouquet of flowers. They're not for the gang though, they're for the episode's other celebrity guest — Sal's mom, with whom he has a hot date.
Jericho may bring pain for a living, but for the episode, he's just doing it for fun, as he is there to assist with Q's punishment. Q is forced to soak in an ice bath, unable to get out until Sal's mom completes a series of random tasks, including hooking up a VCR, describing celebrities until Q guesses them correctly, and throwing a football through a moving tire. He tries to talk her through the challenges, but through the teeth chattering and shivering, not much is audible, and there's basically no escape for him.
Well, there is some relief, as Q can step out of the tub for a brief period of time — to prevent literally freezing to death — but only if he spends that time either chugging milk or letting Jericho drip hot wax on him. While Q doesn't love these options, Jericho is quick to remind him that he should actually be grateful for this opportunity, as there are a ton of people out there who would pay countless sums of money to let Chris Jericho pour hot wax on them.
David Cross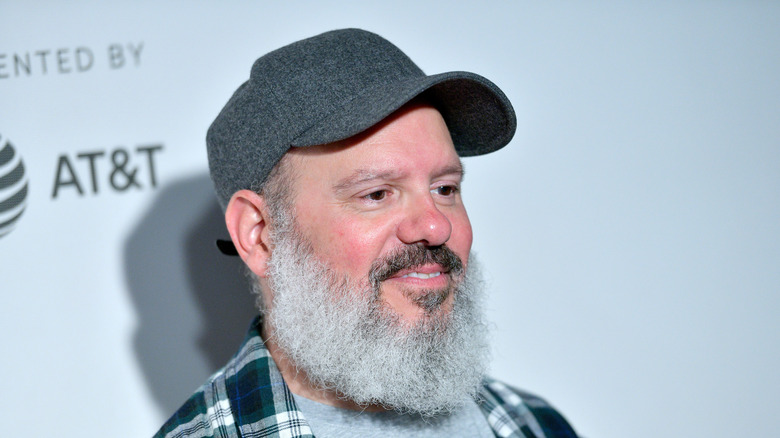 Roy Rochlin/Getty Images
David Cross is a stand-up comedian, actor, director, and writer with more than one funny bone in his body. While he's appeared in a wide range of film and TV series, he is perhaps most known for his gut-busting work in HBO sketch comedy series "Mr. Show," as well as his role as Tobias Fünke in the cult-classic sitcom "Arrested Development."
He appears in Season 9 of "Impractical Jokers" as himself, coaching a comedy class Murr is forced to attend as part of his punishment. Cross teaches the sense memory acting technique, a method whereby an actor experiences something first-hand in real life, so that they may recall it later on in a scene. With Murr as his not-so-willing participant, Cross forces Murr to ingest not only cinnamon (to induce coughing) but also bull testicles. He directs Murr to chomp down on the flesh defiantly, while behind the scenes, the Jokers giddily chant and taunt Murr, "Bite that nut!"
As if that wasn't visceral enough, Cross turns the heat up by introducing his magnum opus of the punishment, a ghost pepper, notoriously known as one of the hottest peppers on the planet. With no other choice available, Murr eats the pepper whole and immediately collapses to the ground. He's barely able to get out words as he pants and gasps for air, tears streaming down his reddened cheeks. To be fair, the method worked, and Murr killed the scene. Give that man his Oscar!
Brooke Shields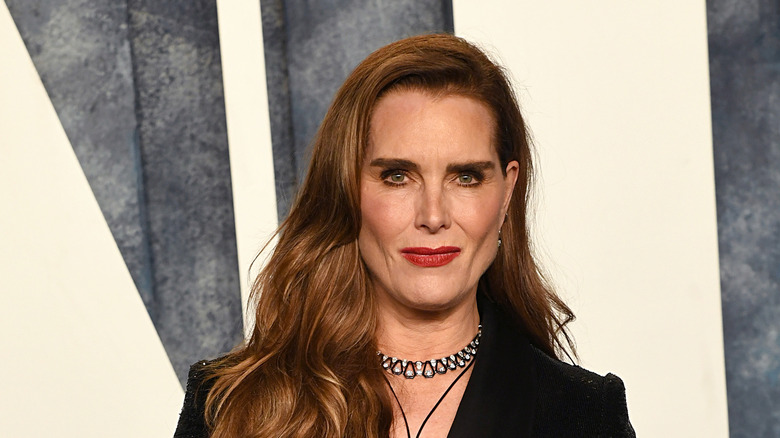 Jon Kopaloff/Getty Images
Brooke Shields is one of the most famous supermodels of all time, appearing on the covers of major publications such as Vogue and Cosmopolitan. She's also acted in many films and tv series throughout her career, recently adding "Impractical Jokers" to her list of iconic on-screen appearances.
Shields appears in Season 9 of "Impractical Jokers" as the host of a fake dating show, "Brooke of Love." The show acts as both a challenge and a punishment, as the Jokers must compete to be the bachelor that is not chosen. The one who is chosen will have to reject the beautiful woman who picked him. The Jokers bring their A-game, coming up with strange and unsettling personas that no woman in her right mind would find desirable.
While they were all sufficiently disgusting in their own right, the woman still has to pick one Joker, and it seems Sal just wasn't as weird as his fellow contestants. When Shields brings Sal out on stage to see if it's a match made in heaven, Sal explains that the woman actually isn't his type, and he'd like to pass her off to one of the other bachelors. Shields goes berzerk, laying into him by criticizing his looks and remarking that he's not really in a position to be picky when it comes to partners. Finally, she snaps, "I am Brooke Shields, and I am going to tell you to go f*** yourself. Get the f*** out of here!"
Bret Michaels and Paul Rudd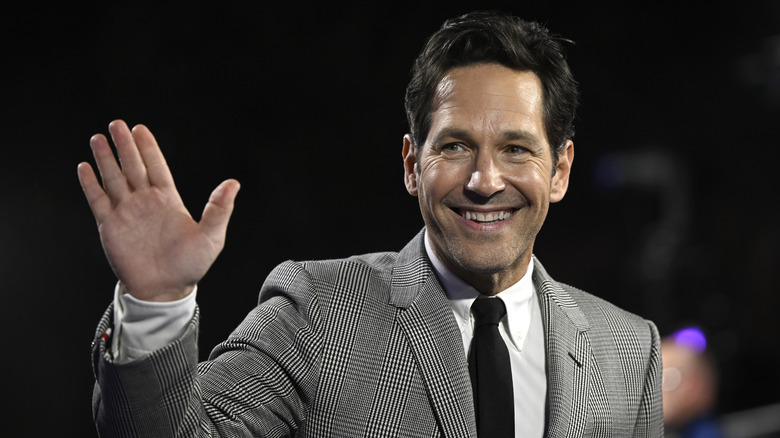 Gareth Cattermole/Getty Images
Bret Michaels is a rock and roll legend, known by many as the lead singer and guitarist for the iconic 80's American glam metal band, Poison. For this episode though, he's quite a jokester. He appears in the premier episode of Season 10 to inflict some serious damage on Murr. Murr must sit at a restaurant while the Jokers send over some notes to random diners, which Murr will have to own up to. Michaels comes up with some brilliantly strange messages, including "If you're feeling froggy, then leap motherf***er" and "I figured you went through nothing, so stay seated motherf***er."
It's at this point that a real surprise comes when another celebrity guest arrives on the scene. Seemingly out of nowhere, Paul Rudd pops up alongside Michaels and the Jokers behind the scenes. He's apparently a fan of the show, claiming he just wanted to come and watch them in action — but he does a lot more than watch. 
He escalates the situation and forces Murr to go over and actually talk to some diners, who are more than a little displeased with his interruption to their dinner. Rudd fuels the chaos, cracking some hilarious jokes along the way, all only serving to worsen Murr's humiliation. His appearance was a hit, and fans of the show were more than happy to welcome this unexpected addition to the crew of pranksters.
Post Malone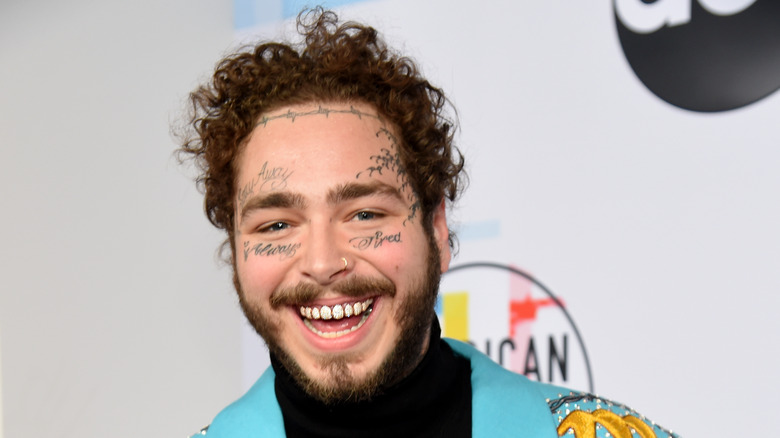 Kevin Mazur/Getty Images
Post Malone is a rapper, singer, songwriter, and record producer, popular for his brilliant blending of genres like hop, pop, R&B, and trap music. While he may typically be found lighting up the stage, he was lighting something else up when it came to his time on "Impractical Jokers."
Malone appears in Season 10 of "Impractical Jokers" as a parking attendant at Q's garage. As part of Q's punishment, Malone sees to it that every customer Q hands keys off to are royally irked. Malone pulls up with one of the customer's cars, and he steps out with smoke billowing out in plumes. The car owner starts going in on Q, yelling that she's allergic to tobacco, but Q reassures her that the smoke is definitely not from tobacco, if you know what he means. Extremely on brand for Malone!
The next car Malone pulls up in doesn't expel any smoke — it's actually much, much, much worse because Malone has left an animal carcass in the trunk. It's all good, though, he says that he can just Febreeze it! Malone quickly flees the angry customers, leaving Q to deal with their wrath. From hotboxing to roadkill surprises, Malone knew just how to stoke the flames and leave Q with serious burns.
Kesha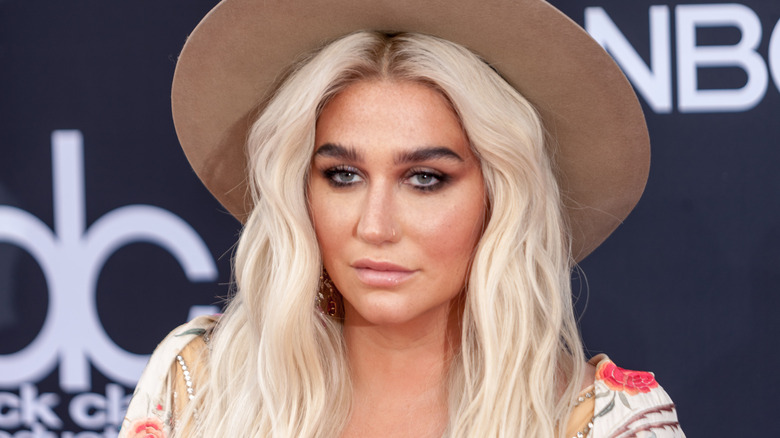 Jamie Lamor Thompson/Shutterstock
Kesha is a world-famous, best-selling singer and songwriter with countless hits. She's an iconic pop star on all accounts, but this is somewhat a stray from the Joker's usual guests, as they typically have on celebrities with backgrounds in comedy. Nonetheless, Kesha definitely delivered laughs (plus some tears) with her appearance.
She appears in Season 10 of "Impractical Jokers" as a psychic guiding a seance (which the guests believe is all real). This is an apt choice for the Jokers' bit, as Kesha does carry some spiritual, spooky-witch elements to her real-life persona and actually has a show called "Conjuring Kesha."
During the seance, Sal has to wear the patented Impractical Joker's shock collar as his punishment for the episode. Every time Kesha plays with her hair, the Jokers shock Sal. Now, Kesha is a full-throttle diva, so fixing herself up is basically a force of habit (much to Sal's dismay). Kesha instructs Sal to cleanse the room, walking around and salting the area, the whole time being shocked by the collar. He devolves into a fit of spasming and twitching, spilling holy water everywhere. She may not have been acting as a real medium or making any substantial contact with any spirits, but she was definitely making Sal wish he were dead!
Method Man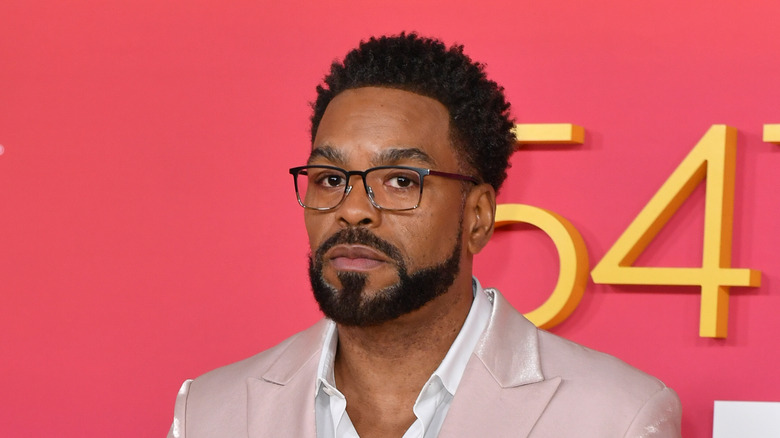 Aaron J. Thornton/Getty Images
Clifford Smith, Jr., better known by his stage name, Method Man, is a rapper, songwriter, record producer, and actor. He rose to fame as a member of the East Coast hip-hop collective "Wu-Tang Clan" and as one half of the hip-hop duo Method Man & Redman.
Method Man appears in Season 9 of "Impractical Jokers" as the host of a panel talk show called "Real Talk." As his punishment for the episode, Murr will act as a panelist on the show but must do so whilst having a vibrating device controlled by the Jokers inside of him. Method can barely contain his excitement, remarking, "It's going to be a hole lot of fun." As Murr steps behind a curtain to have the device inserted, Method has to turn his head, unable to believe what he's seeing, "Is this really happening right now?"
As the talk show begins, the Jokers set the device to a light vibration. Even this small setting has a huge effect, and Murr starts shifting uncomfortably in his seat. Method breaks at multiple points, unable to contain his amusement at Murr's evident torture. Method taunts him with cheeky remarks like, "I don't get what all the buzz is about." Eventually, the Jokers set the device to Earthquake, and Murr bolts from his seat. As the audience looks on in confusion, Method takes advantage of one last opportunity to bag on Murr, "He's just one weird bald motherf***er, isn't he?"