How Joe Gatto's Absence Led To A Big Change To Impractical Jokers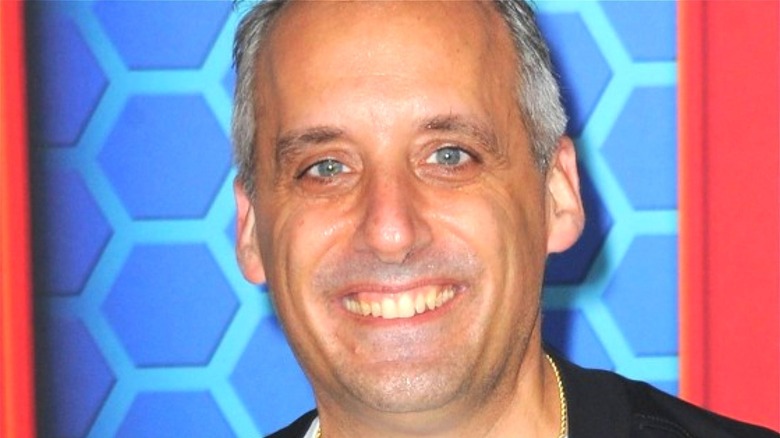 Albert L. Ortega/Getty
"Impractical Jokers" has gone strong for nearly a decade at this point. The truTV series follows a group of friends as they pull a series of pranks on one another, often forcing each other into a series of awkward situations involving unsuspecting victims. The show's currently on its ninth season, which is impressive when considering all the different stunts and pranks the gang has had to come up with over the years. But the new season will be a bittersweet one for the cast and fans.
Season 9 marks the departure of long-time "Impractical Jokers" castmate Joe Gatto. When Season 9 returned to the air on April 2, Gatto was nowhere to be found, as he had previously announced he would leave to focus more on his family. It's an understandable reason for taking a step back from the series, but fans are undoubtedly devastated to have to say goodbye to someone who's been such an essential aspect of a beloved show for so long. His castmates were certainly heartbroken to have to see him go.
Joe Gatto's absence paved the way for more celebrity guest spots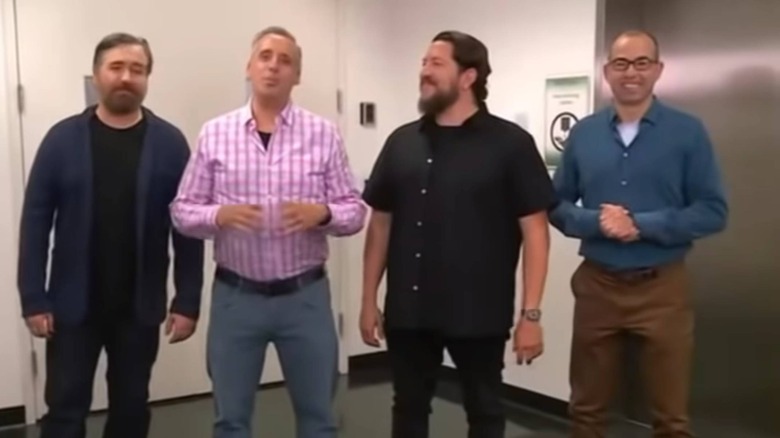 truTV
The rest of the "Impractical Jokers" cast didn't just lose a team member with Joe Gatto leaving to focus on other aspects of life. They also lost hanging out with a good friend as often. In an interview with People, the three remaining jokers, namely Brian "Q" Quinn, Sal Vulcano, and James "Murr" Murray, talked about what a blow it was for Gatto to step down, with Vulcano saying, "We're doing the show together [for] almost 10 years, we're friends [for] 30 years, so it was tough to lose him."
That change-up ultimately led to a reinvention of sorts, meaning for the remainder of Season 9, the guys will have a different celebrity guest star in each episode to help fill in the void, with the first guest being Eric André. Vulcano had this to say of the hilarious comedian, "Eric André is just a character unto himself. We came out of the gate swinging with that." Other guest stars who will appear throughout this upcoming season include Brooke Shields, Colin Jost, David Cross, Rob Riggle, Jillian Bell, and more. 
While it's natural to miss a beloved cast member, it sounds like their friendship is just as strong as ever. And who knows? Perhaps Gatto could return down the road, ready to make some laughs with his best buds once again.