Joe Gatto Is Leaving Impractical Jokers. Here's Why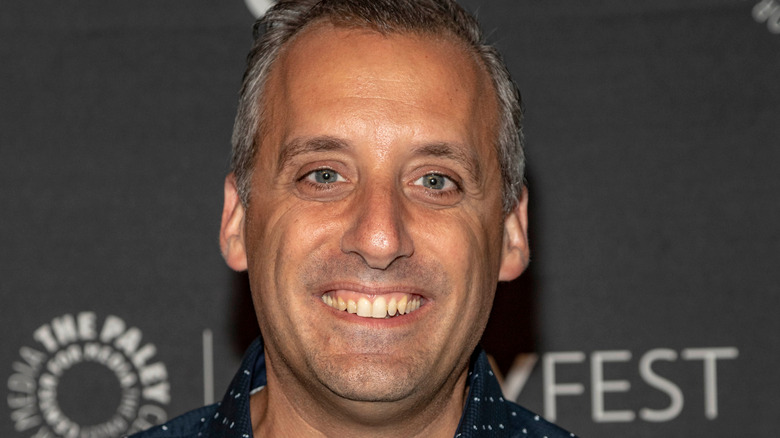 Eugene Powers/Shutterstock
There are no shortage of reality TV shows out there, but one just keeps bringing the laughs year after year. "Impractical Jokers" has been cracking up audiences for nine seasons now, following the antics of friends Sal Vulcano, James Murray, Brian Quinn, and Joe Gatto as they dare each other to get involved in increasingly wild pranks, ranging from slightly uncomfortable to downright humiliating. The hidden camera show perfected the formula, showcasing a prank war orchestrated by four real-life friends who clearly just love to make each other laugh.
The TruTV series developed from a low-budget cable show to an international phenomenon, including a feature-length film. Since the show was recently renewed for a 10th season (via Deadline), audiences can look forward to another decade of hilarious hijinks with their favorite guys from Staten Island. Unfortunately, one of those guys will be missing from future episodes of the beloved show. Joe Gatto recently announced that he won't be returning to "Impractical Jokers," and while we're disappointed by this news, we completely understand his reasoning.
Joe Gatto is leaving to focus on his family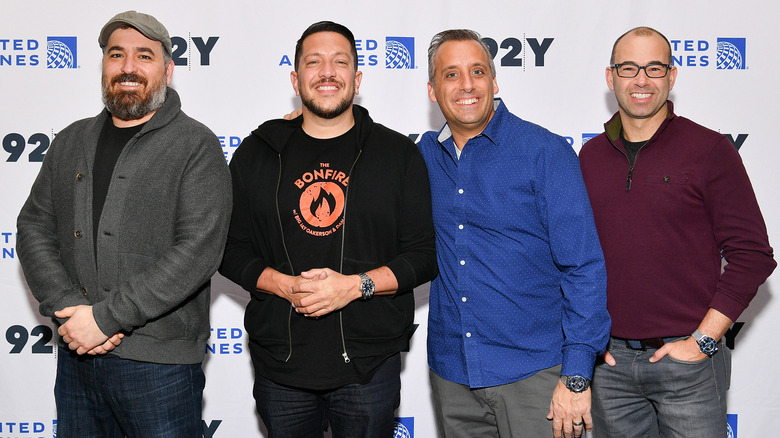 Dia Dipasupil/Getty Images
In a post on his Instagram, Joe Gatto announced that he "will no longer be involved with Impractical Jokers."  Due to changes in his personal life, he's decided to step away from the show. In particular, he reveals that he and his wife Bessy have split, and he "now [needs] to focus on being the best father and co-parent to [their] incredible kids." The pair have a six-year-old and four-year-old together.
We're saddened by this news, but family comes first. Yet as Gatto shares, parting with his fellow jokers does not come easy. "Outside my family, my relationships with Murr, Q and Sal have been the most important in my life. I know they will continue to make the world laugh," he writes. Though Gatto may no longer be part of the "Impractical Jokers" series, he's not turning his back on comedy. "Seeing you laugh has been my own medicine, particularly in these weird and difficult times we find ourselves. As I work through the challenges I am facing, I hope to and am excited to create new ways to entertain you" (via Instagram).
We'll miss seeing Gatto with his pals, and wish him and his family all the best as they enter this new stage.