Actors You Forgot Starred In Law & Order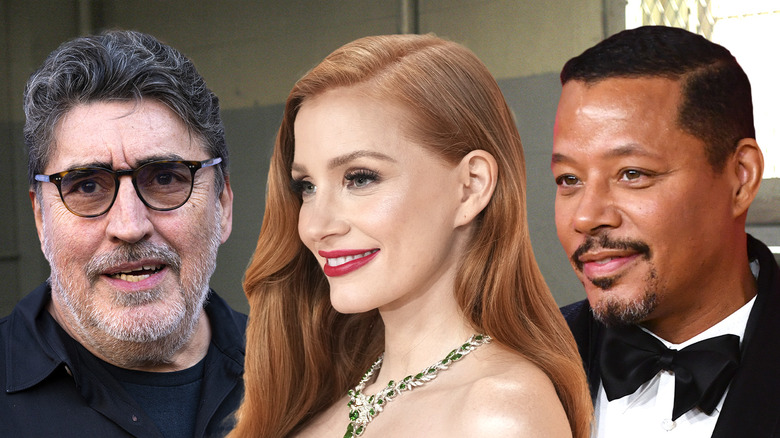 Static Media, Getty
Since the 1990s, the "Law & Order" franchise has captivated audiences with criminal cases and legal battles across multiple shows. Brimming with an impressive roster of talent in front of the camera, it has produced some of the most iconic characters in the police procedural genre. But while "Law & Order" and its many spin-offs have helped bring fame to numerous up-and-coming actors over the years, it's also been able to attract a bevy of Hollywood's best for short runs, whether for a handful of episodes in a recurring role or even as a member of the main cast.
Some of these superstar actors have come and gone quickly, and you may not even remember they were ever part of the franchise. Others were regulars that hadn't yet made their names in the industry. Four of them have played Marvel supervillains, one of them was a notorious gangster, and another went on to serve with Captain Picard. What do they have in common? They've all made our list of actors you forgot starred in "Law & Order."
Jeff Goldblum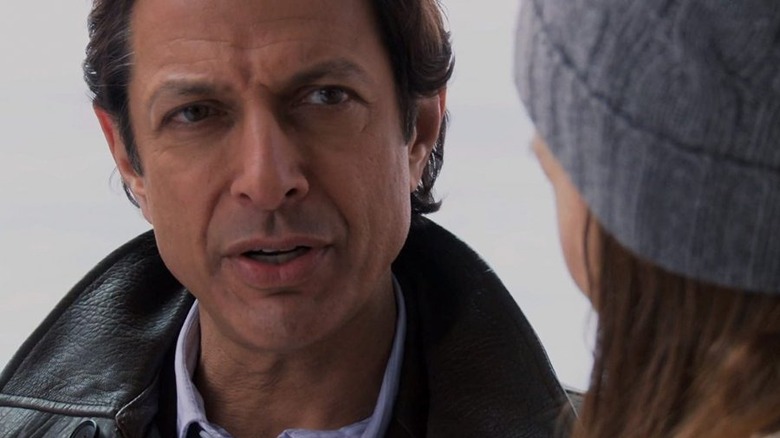 NBC
These days it's fairly common to see a major Hollywood movie star come to the small screen, leading a high profile new series. In the late 2000s it was a lot less common, but that's just what happened in Season 8 of "Law & Order: Criminal Intent," a series already fronted by veteran star Vincent D'Onofrio. That year, Jeff Goldblum joined the cast as Senior Detective Zack Nichols. He replaced the outgoing Mike Logan (Chris Noth) and was paired with Detective Megan Wheeler (Julianne Nicholson).
A former officer in the NYPD's Anti-Crime Task Force, Nichols is a smart, cerebral investigator who left the force after the terrorist attacks on 9/11, returning seven years later to join the Major Case Squad. Goldblum, star of acclaimed films like David Cronenberg's "The Fly" and the "Jurassic Park" series, was signed up just as it was announced that Noth was leaving, softening the blow of losing a franchise favorite.
Goldblum's tenure was not a one-and-done job, as he'd return in Season 9, this time paired with Saffron Burrows as Detective Serena Stevens. He'd take on an increased role that year: Former leads Vincent D'Onofrio and Kathryn Erbe left after the opener, and Goldblum became the de facto series star. In 2010, however, Goldblum announced he was leaving the show himself, citing concerns over the future of the series, as it seemed to constantly be on the verge of cancellation.
Edie Falco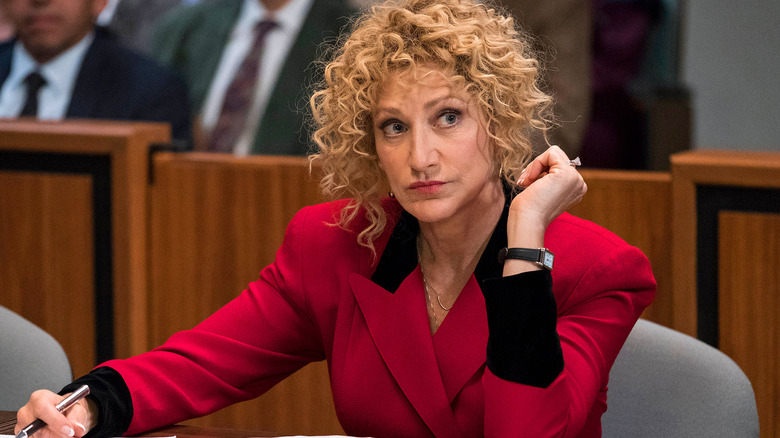 NBC
Edie Falco has had several iconic TV roles in her career. Most will probably recognize her as Carmela, the wife of mafia man Tony Soprano in "The Sopranos," but she's also well-known for playing the titular character in the long-running series "Nurse Jackie" and Officer Whittlesey in HBO's acclaimed prison drama "Oz." What you may not know is that, in 2017, she took a starring role in one of the "Law & Order" franchise's most unusual spin-offs, "Law & Order True Crime."
Initially envisioned as a series of single-season stories that dramatized the most sensational real-life criminal cases, Season 1 of "True Crime" was subtitled "The Menendez Murders." Edie Falco starred as Leslie Abramson, the criminal defense attorney who represented high profile killers Lyle and Erik Menendez, who in 1996 were convicted of the murders of their parents. Unfortunately, the eight-episode series didn't capture the attention of audiences like other similar shows, such as Netflix's "Manhunt: Unabomber" or "The People v. OJ Simpson: American Crime Story," both of which aired around the same time.
Showrunner Rene Balcer told The Hollywood Reporter that Season 2 might focus on the case of domestic terrorist Timothy McVeigh, but the series never returned, accounting for why fans may not recall Falco's appearance in the franchise.
Paul Sorvino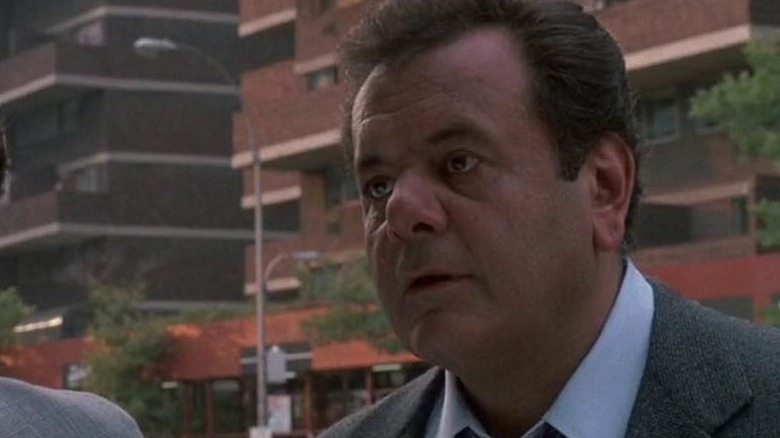 NBC
Paul Sorvino was well-known for a number of gangster roles on the big screen. He played Lips Manlis in 1990's "Dick Tracy," Paul Cicero in "Goodfellas" that same year, and Eddie Valentine in "The Rocketeer" a year later. He switched sides to join the cast of the original "Law & Order" for its second season, taking on the role of Phil Cerreta, an Italian-American cop and family man.
In his first season on the show, Cerreta steps in to fill the shoes vacated by Max Greevey (played by George Dzundza, who left "Law & Order" after the first year). Though he was a major star, and his place in the franchise was a firm one, Sorvino would only stick with the show for a little over a year, and today's "Law & Order" fans may not even remember what a key part of the franchise he was.
But, after Sorvino exited, it opened the door for incoming actor Jerry Orbach as bristly detective Lennie Briscoe, who'd remain in the role for more than a decade. Sorvino kept acting, appearing in movies like "Romeo + Juliet" and "Nixon." Prior to his passing in 2022, he starred as crime boss Frank Costello in "Godfather of Harlem."
Michelle Hurd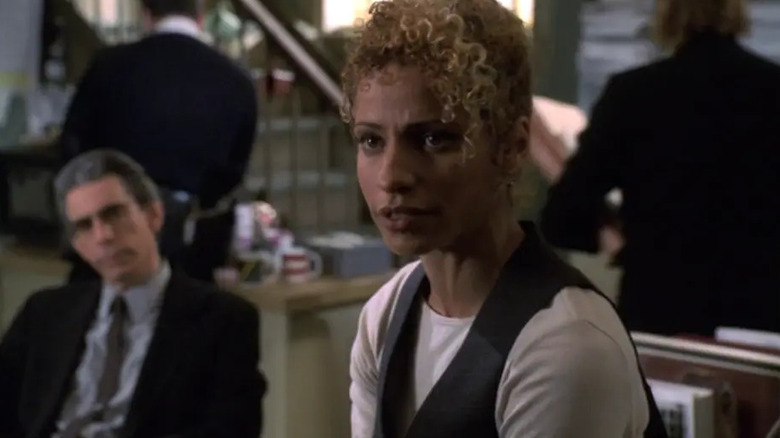 NBC
The first "Law & Order" spin-off arrived in 1999. "Law & Order: Special Victims Unit" came with an impressive new cast of characters. Captain Donald Cragen (Dann Florek) was brought over from the flagship series, while actors Mariska Hargitay and Christopher Meloni stepped in to play leading detectives Olivia Benson and Elliot Stabler. Rapper-turned-actor Ice-T took on the role of cynical cop Fin Tutuola, while Richard Belzer imported his character John Munch from "Homicide: Life on the Streets." But one character who audiences today may have forgotten about is Detective Monique Jeffries, who was played by Michelle Hurd.
Unfortunately, Hurd had very little to do. "I just read instructions," she lamented after she left the series in 2001. "And yeah, there's an art form to be able to say, 'Take the screwdriver, put it in the hole, turn left, turn right, unlock door.' I'm glad I can do that, but there are other things I can do." The main issue was that Hurd didn't manage to convince producers that she was the right person to partner Belzer's character. Jeffries was written off the show after two seasons. "I understand the industry, and what networks want, and they wanted someone to have an impact, a rating," she said, adding: "I did think that in a sex crimes unit you'd want to have more women."
Following her exit, Hurd joined the Showtime series "Leap Years" alongside her future husband Garret Dillahunt, and in the years since she has been able to demonstrate just what "SVU" missed out on. She's had prominent roles in "Blindspot," "Hawaii Five-0" and "Daredevil," and in 2020 she began starring alongside Patrick Stewart in "Star Trek: Picard."
Julia Ormond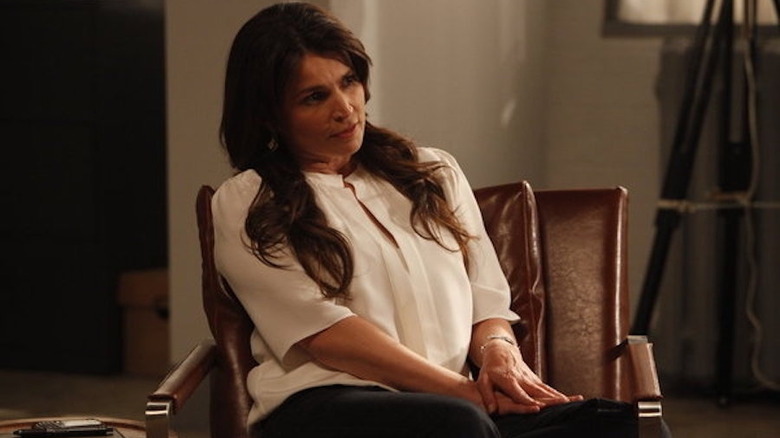 NBC
In the 1990s, Julia Ormond was a Hollywood leading lady, with starring roles in films like "Sabrina" opposite Harrison Ford, "Legends of the Fall" with Brad Pitt, and "First Knight" alongside Sean Connery and Richard Gere. Even those who are familiar with her body of work may not recall her appearance in "Law & Order," because it came in the final doomed season of "Law & Order: Criminal Intent."
Appearing in just seven episodes that year, Ormond starred as psychologist Dr. Paula Gyson, who was seeing troubled detective Robert Goren (Vincent D'Onofrio) as one of her patients. Booted off the force due to anger management issues, Goren must visit Gyson regularly as a term of his reinstatement. After she deems him fit to return to duty, Ormond appears in frequent therapy sessions with Goren throughout the season, offering advice and counsel.
After "Law & Order: Criminal Intent" came to a close, Ormond starred in the supernatural drama "Witches of East End." She also snagged a recurring role as Marie Calvet on the critically acclaimed "Mad Men," and in 2020 she scored a major role in the limited series spin-off "The Walking Dead: World Beyond."
Terrence Howard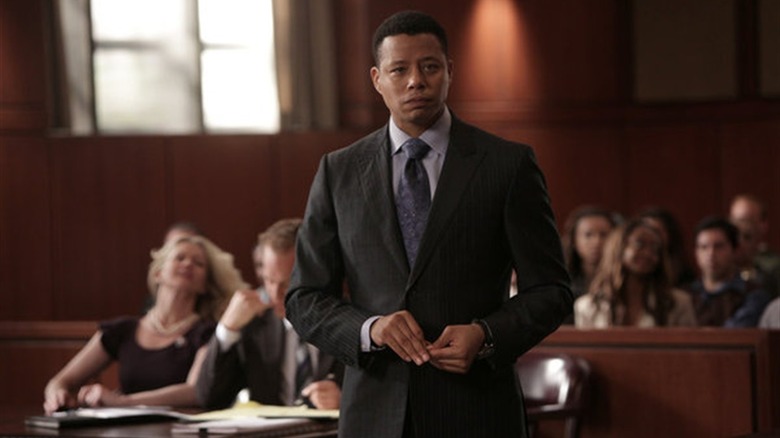 NBC
Terrence Howard rose to prominence following his role in 2004's "Crash," hitting it big in "Hustle & Flow" a year later. He was nominated for an Oscar for his role in the music drama. By 2015, he was a major star and he joined the cast of Fox's acclaimed show "Empire," where he played music mogul Lucious Lyon for six seasons. What you may not know is that, in between those roles, Howard had a starring role in a short-lived "Law & Order" spin-off series called "Law & Order: Los Angeles."
The series arrived just months after the franchise's flagship show left the air. Intended to fill the gap, "Law & Order: Los Angeles" was far from the gritty street drama of "SVU" and the franchise's original series, focusing more on the glamorous world of Hollywood. Howard starred as Deputy District Attorney Jonah "Joe" Dekker, a morally righteous protector of the law. Recently appointed to the position, Dekker is also politically ambitious, a fact that often creates friction with his team.
Howard made a crossover appearance in an episode of "Law & Order: SVU" in a clear attempt to drum up interest in his own series, but it was all for naught. "Law & Order: Los Angeles" was canceled after a single season when a cast reshuffle failed to fix poor viewership figures.
Alicia Witt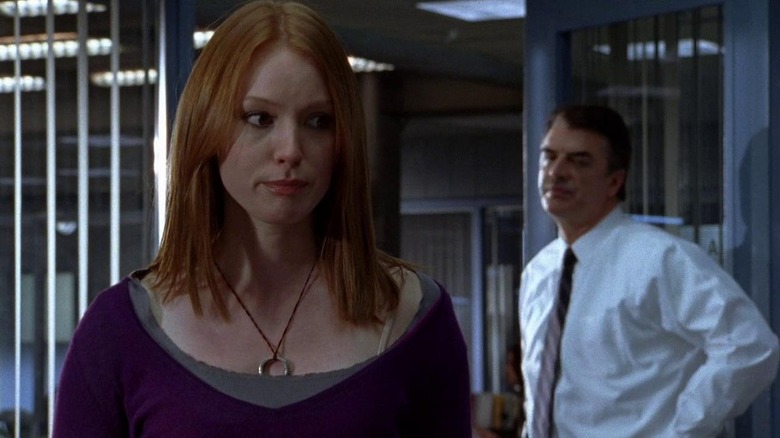 NBC
It's always impressive when an actor's first on-screen appearance is the result of being hand picked by a superstar director. Alicia Witt can make that claim, appearing in her first role as Alia Atreides in David Lynch's "Dune" at the tender age of nine. She'd make her first television appearance six years later in Lynch's "Twin Peaks," and while she has never had an iconic, signature role, she's appeared in some of the best TV shows of her time. This includes roles big and small in everything from "The Sopranos" and "Ally McBeal" to "Justified" and "The Walking Dead." She even reprised the role of Gersten Hayward in "Twin Peaks: The Return" in 2017. What you may not recall is that she also starred in a "Law & Order" spin-off.
In 2007, Witt joined "Law & Order: Criminal Intent" in a recurring role. She played Nola Falacci, who stepped in to replace Julianne Nicholson when her character Megan Wheeler went on vacation abroad. This was necessitated by Nicholson's pregnancy and maternity leave, leaving Witt to carry on in her stead as the brash, fiery Falacci. When Nicholson returned, it was explained that Falacci had left the unit and relocated to Quantico, Virginia, where she became a training officer in the CIA.
Dennis Farina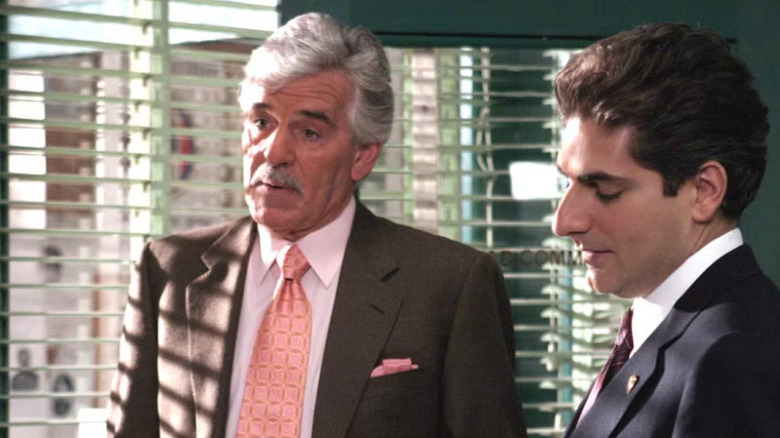 NBC
A longtime veteran of gritty crime dramas, Dennis Farina got his start in Michael Mann's first film, the 1981 neo-noir thriller "Thief." He went on to play roles in the likes of "Miami Vice" and "China Beach," and he had parts in "Get Shorty" and "Out of Sight" in the 1990s. It may have been his role as FBI agent Jack Crawford in Mann's 1986 cult classic "Manhunter" that paved the way for his two-season stint on "Law & Order," but it's just as likely it was his former career as a Chicago cop — Farina spent almost two decades on the force before turning to acting.
His spell on "Law & Order" came in the mid-2000s, by which time Farina was already a renowned character actor. He joined the flagship series in the 15th season as Detective Joe Fontana, a replacement for Jerry Orbach's Lennie Briscoe. With a resume packed with similar roles, not to mention his career in the police, Farina slipped effortlessly into the lineup of NYPD detectives like he'd been a part of the franchise for years.
After two seasons, Farina left "Law & Order" and mostly stuck to movies, though he joined the cast of the HBO drama "Luck" in 2011, a series produced by frequent collaborator Michael Mann. Farina passed away in 2013 at the age of 69.
Mary Elizabeth Mastrantonio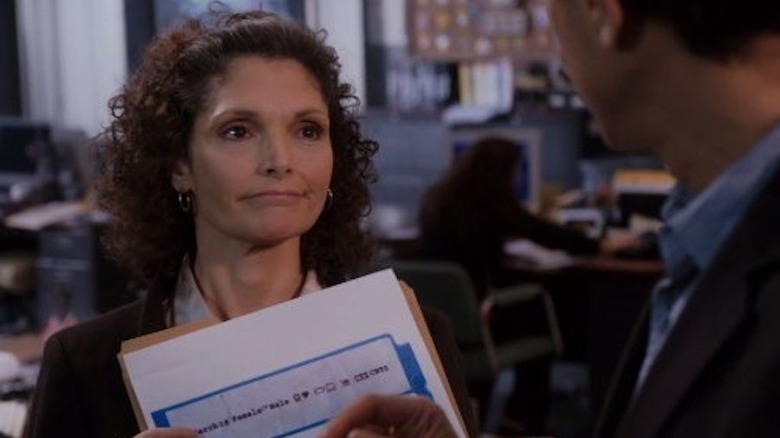 NBC
In the early '90s, Mary Elizabeth Mastrantonio was starring in blockbusters like "The Abyss" and "Robin Hood: Prince of Thieves," but her most famous film actually came the previous decade: She's best known for playing Gina, the sister of Tony Montana, in Brian De Palma's iconic gangster film "Scarface." Her output dropped off somewhat in the 2000s, though more recently she's been seen in major roles in the likes of Netflix's "The Punisher" and the NBC drama "Blindspot." What you may not remember is her brief stint as a member of the cast of "Law & Order: Criminal Intent."
Arriving for the show's ninth season, Mastrantonio was cast as Zoe Callas, captain of the NYPD's Major Case Squad. She filled the spot vacated by Danny Ross (Eric Bogosian), who left the show with stars Vincent D'Onofrio and Kathryn Erbe in a move intended to reinvigorate the series. A former member of Internal Affairs, Callas arrives in the Major Case Squad with an ability to balance tough case work with the needs of the political machine. Mastrantonio wouldn't last long, though — she was left out when the series returned for Season 10, which brought back both D'Onofrio and Erbe.
Corey Stoll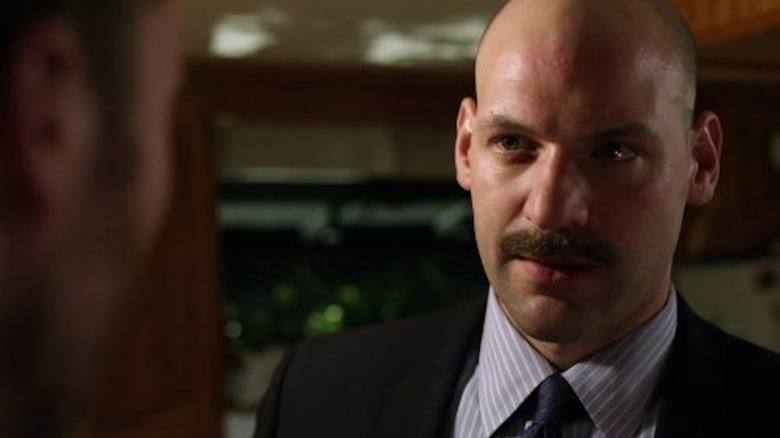 NBC
Corey Stoll got his start back in the early 2000s with guest spots in everything from "CSI" to "NYPD Blue." He even made a one-off appearance in an episode of "Law & Order" in 2006 as the brother of a victim who may be guilty of more than he lets on, but that's not the role that earns him a spot on this list. Just a few years before his breakout role as Peter Russo in Netflix's "House of Cards," Stoll had a starring role in the ill-fated "Law & Order: Los Angeles."
Stoll appeared as Detective Tomas Jaruszalski of the Robbery-Homicide Division. Born and raised in Hollywood, California, Jaruszalski has seen the seedy underbelly of the entertainment industry with his own eyes, and he has a dim view of the players on the scene. But, like the rest of the star-studded cast of the 2010 spin-off, Stoll was left out to dry when the show was axed after just one season. It may have all been for the better, though, as it allowed him to move on to "House of Cards" a few years later, kickstarting his career and opening new doors. Marvel fans will know him as Darren Cross (aka Yellowjacket) from "Ant-Man," and he more recently played the young Junior Soprano in "The Many Saints of Newark."
Bebe Neuwirth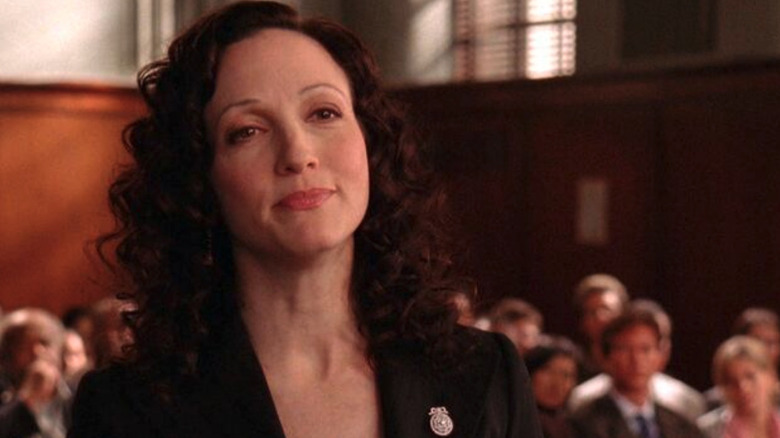 NBC
If you're a sitcom fan, you'll no doubt know Bebe Neuwirth as Dr. Lilith Sternin from both "Cheers" and "Frasier." But she's done much more than that, with appearances on TV hits like "NewsRadio" and "Star Trek: The Next Generation" under her belt. She's also a member of the "Law & Order" family, having appeared as part of the main cast of one of the franchise's lesser-known spin-offs, "Law & Order: Trial by Jury."
Launched in 2005, "Trial by Jury" eschewed most of the "order" part of the procedural format, focusing almost entirely on the "law." This meant that the show was mostly populated with attorneys, prosecutors, defenders, and judges. Leading the way was Neuwirth as Homicide Bureau Chief Assistant District Attorney Tracey Kibre, a tough, by-the-book prosecutor who has no time for games and will stop at nothing to get her convictions.
Despite a strong showing and an impressive cast — and even a crossover with "Law & Order: SVU" meant to juice up viewership — the series never quite caught on. Beaten in the ratings by fellow newcomer "Numb3rs," "Law & Order: Trial by Jury" was canceled after just 13 episodes.
Alfred Molina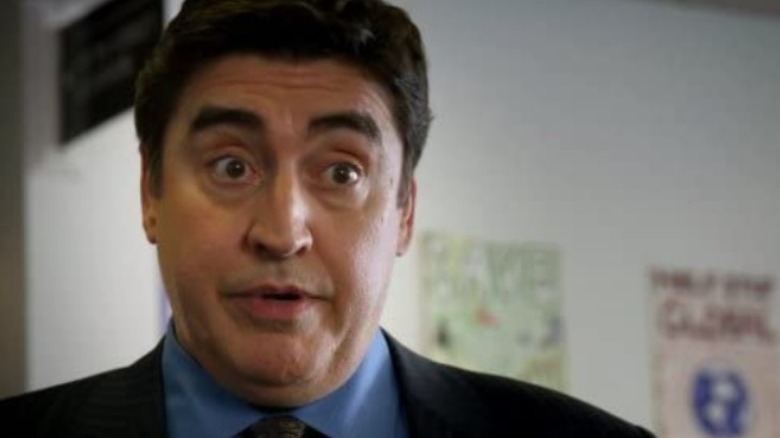 NBC
Depending on when you grew up, you'll either recognize Alfred Molina as the back-stabbing guide in the opening of "Raiders of the Lost Ark," the sinister Doctor Octopus in "Spider-Man 2," or that same villain in "Spider-Man: No Way Home." On top of matching wits with the whip-wielding relic hunter and Marvel's wall-crawler, Molina has appeared in films like "Species" and "The Da Vinci Code." What you might not remember is that he also led a "Law & Order" series of his own, the aforementioned "Law & Order: Los Angeles."
Playing a unique character in the pantheon of "Law & Order" heroes, Molina appeared as Ricardo Morales, who has served as both a District Attorney and as a leading detective in the LAPD. Raised in a working class immigrant family, Morales actually started out as an LAPD patrolman before pursuing a career as a prosecutor. He became known as something of a shark, ruthlessly pursuing justice, though that sometimes meant painting outside moral lines. Eventually, Morales grew weary of life in the courtroom. Feeling he could do more good as a detective, he went back to where it all began.
Alongside Terrence Howard, Molina brought a big screen presence to the small screen spin-off. Perhaps this gave audiences and critics lofty expectations that the show couldn't meet, as "Law & Order: Los Angeles" never found the success that some of Molina's other projects did.
Jessica Chastain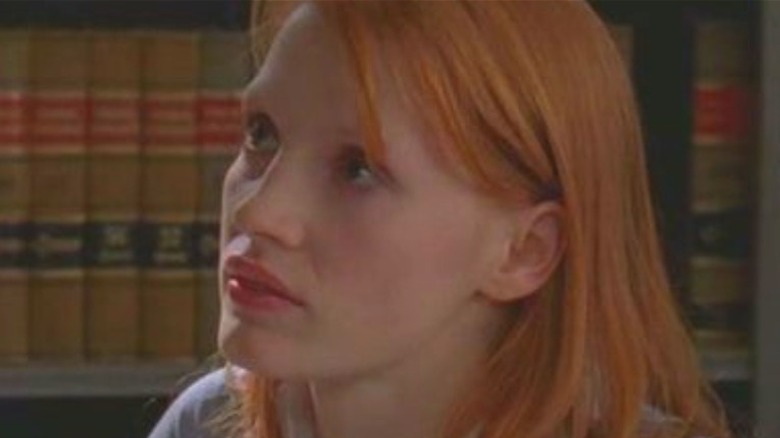 NBC
Today, Jessica Chastain is one of Hollywood's most in-demand stars, having appeared in critically acclaimed hits like "Molly's Game," "Interstellar," and "Zero Dark Thirty." She's been in horror movies like "It: Chapter Two," superhero movies like "X-Men: Dark Phoenix," and fantasy epics like "The Huntsman: Winter's War." Chastain is also an Oscar winner, taking home a trophy for best actress for her performance in "The Eyes of Tammy Faye." Given her pedigree, it might come as a surprise to learn that years before she was a superstar, she had a recurring role in a "Law & Order" spin-off.
Chastain played Assistant District Attorney Sigrun Borg, a young, eager lawyer in "Law & Order: Trial by Jury." Though she only appeared in three episodes of the one-season series between 2005 and 2006, Chastain would likely have returned and gotten more to do had the show been given a longer life. As it turned out, Borg is but a footnote in her career, one that few people know about.