The Real Reason Law & Order: LA Was Canceled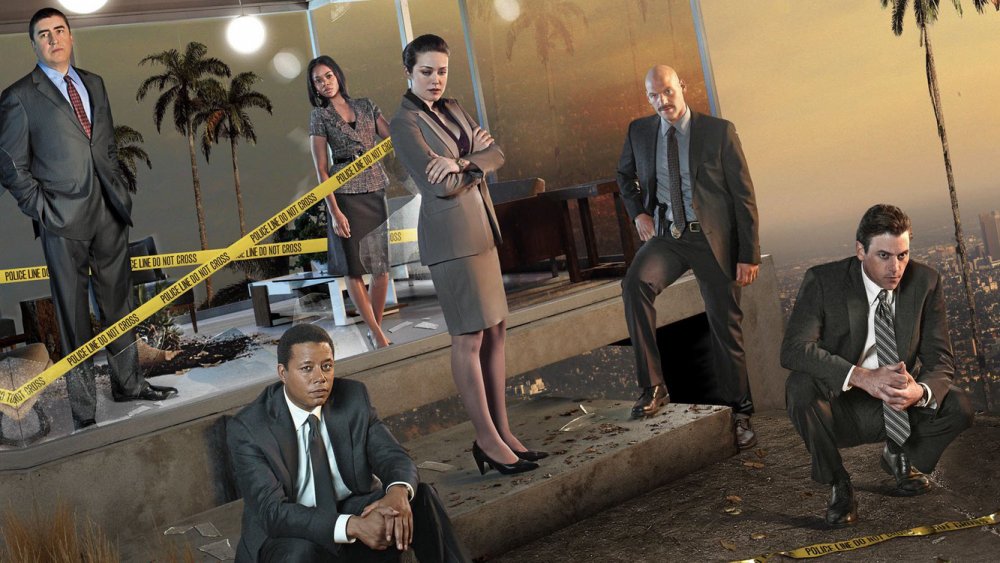 NBCUniversal
TV has no shortage of mega-creators, but none stand out quite so much as veteran Dick Wolf. The writer and producer has spent the last four decades building a small-screen empire, christening him TV's unequivocal king of procedural dramas. That power was cemented in 2020 by two nine-figure mega-deals with NBCUniversal, described as "the largest deal in TV history" and reportedly totaling close to $1 billion (via The Hollywood Reporter). Though Wolf has found success through a number of series, including classics like Miami Vice and the newer procedural FBI, the producer is arguably best known for his legal drama Law & Order. Premiering in 1990 and running for exactly two decades, the New York-based series followed the criminal justice pipeline from the police investigation to the courtroom. 
Law & Order was such a hit that for years it held the title of TV's longest-running live-action drama. The flagship show has birthed a whopping eight spin-offs, including Law & Order: LA. Led by recognizable Hollywood talents like Terrence Howard, Alfred Molina, Regina Hall, Megan Boone, and Skeet Ulrich, the 2010 west-coast spin-off applied Wolf's successful "ripped from the headlines" formula to episodes inspired by Tiger Woods, the Manson Family, the Bling Ring burglars, and more. Its high-profile cast coupled with Wolf's rubber stamp made the series poised to fill the shoes of Law & Order, which had ended its 20-year run the same year Law & Order: LA debuted. 
But the series lasted only one season before NBC abruptly pulled it from its schedule forever, and the reason is as complicated as some of its cases. In one short season, Law & Order: LA experienced the kind of massive creative and production shifts most shows only see after years on the air.
Law & Order: LA was plagued with creative and production issues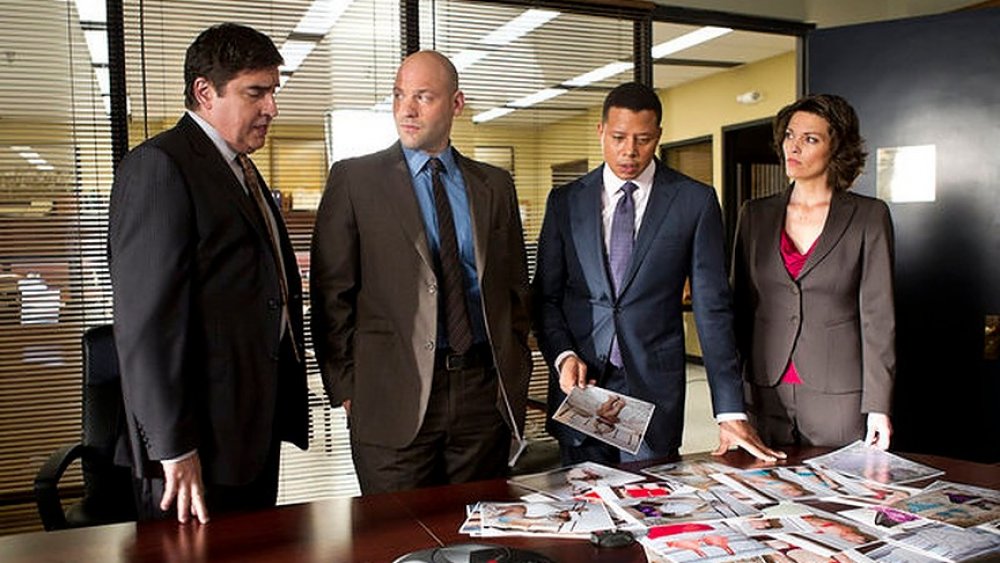 Justin Lubin/NBCUniversal
Though NBC ended up taking Law & Order: LA off the air, it wasn't for a lack of trying to save it. The show's first and only season underwent a number of creative and scheduling changes to help its direction and ratings.  
Law & Order: LA debuted on September 29, 2010 to more than 10 million viewers, thanks in part to a lead-in from fellow spin-off series Law & Order: Special Victims Unit. However, audiences began to drop off over its first eight episodes. Amid declining ratings, NBC and Wolf pulled Law & Order: LA from its schedule and Wolf, like he had done with his previous series, began making alterations to the show. Those tweaks ultimately led to a soft reboot of the series. Ulrich, Hall, and Boone's Law & Order characters all left the franchise, as L&O veteran Alana De La Garza was cast to help with the new creative direction. 
The changes happened without a production stop, but after going off the air in early December 2010, Law & Order: LA didn't release another episode until April 2011. Back on a new night with a new, lower-rated lead-in, Law & Order: LA's schedule — and thus plot — was scrambled as reboot episodes aired before those featuring old cast members. Instead of experiencing an increase in ratings due to all these changes, Law & Order: LA had half its former audience when it returned to the small screen.
"Law & Order: LA I think we just didn't get it off the ground right," Bob Greenblatt, then-chairman of NBC Entertainment, told reporters in May 2011 (via The Futon Critic). "It was put on the schedule without a pilot last fall before I arrived. There was all kinds of chaos going on: the show did well then it was taken off. In a different scenario, that might have worked better, but we just thought it wasn't a strong enough player to continue into next season."
In the end, all that tinkering to help save Law & Order: LA wound up causing its demise.