1923's Julia Schlaepfer Explains How Her Personal Life Helped Her Develop Alex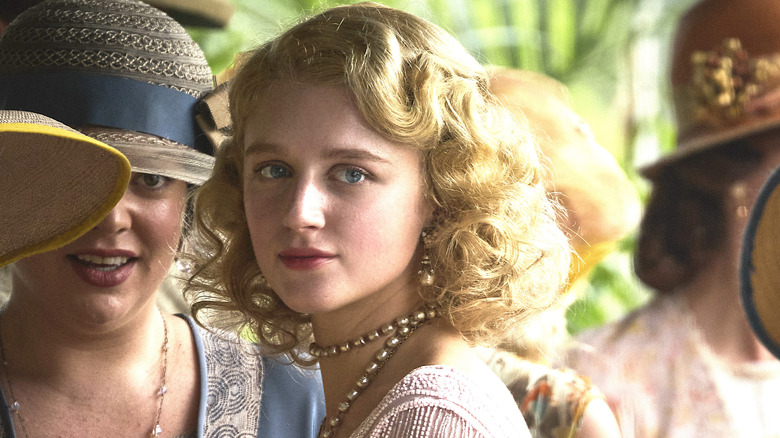 Emerson Miller/Paramount+
When "1923" was making its way to Paramount+, much of the chatter around the series revolved around the presence of screen icons Harrison Ford and Helen Mirren. And with one season of the series officially in the books, most can agree those legends have so far delivered work befitting their individual legacies. But even as viewers continued to tune in to watch Ford and Mirren navigate the harsh Western landscape of Taylor Sheridan's second "Yellowstone" prequel, they were treated to equally thrilling tales of love, loss, and survival fronting a standout cast of up and comers.
Few of them received quite as much praise throughout the first season of "1923" as Julia Schlaepfer, who portrays aristocratic Brit turned adventure-loving Dutton dame Alexandra on the show. Better known as Alex, the character hitched a ride with the brawny, lion-slaying Spencer Dutton (Brandon Sklenar) early in the series run and soon stole his heart and the collective hearts of "Yellowstone" fandom with her willful spirit and verve for life.
Schlaepfer has rightfully earned raves for imbuing the character with such attributes. But as the actor told TV Line during a recent interview, she didn't have to work too hard to find Alex's edge. "I think it's just the natural desire for any woman to really want more for themselves," she said, adding, "And it's something I related to as a modern woman."
Schlaepfer looked to her relationships with her own brothers in bolstering her character's impetuous ways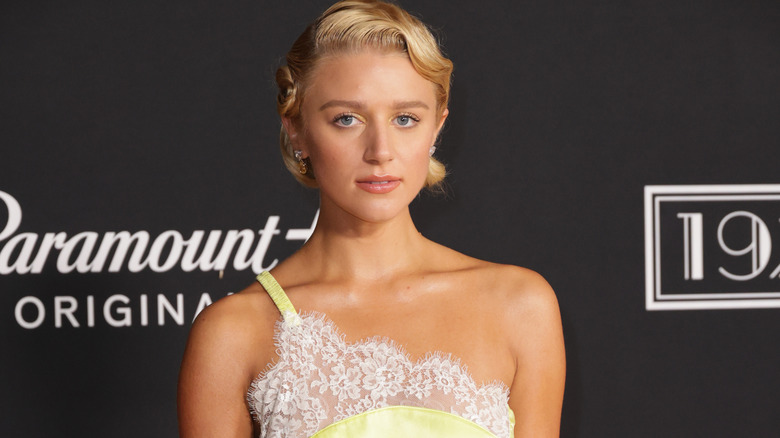 Momodu Mansaray/Getty Images
Julia Schlaepfer went on to say, those sentiments were as true for Alex during the Prohibition Era of "1923" as they are for her a full century later. And Schlaepfer clearly relished putting her own unique stamp on the "tough-willed woman walking in a male dominated world" narrative creator Taylor Sheridan conjured for Alex.
Turns out the "girl power" prowess Schlaepfer helped weave into the very fabric of Alex's soul on "1923" was also born of something deeply personal to the actor: the ongoing sibling rivalries she's shared with her own brothers. "I know she [Alex] grew up with a brother, who we find out died in the war," the actor told TV Line, continuing, "I grew up with two older brothers. I think that had something to do with it." As Schlaepfer goes on to say, sibling rivalries are fierce enough, but it's different for a girl with older brothers, quipping, "You just want what your sibling has ... especially when they're men."
It's easy to see how that plays into Alex's "come hell or high water" mentality in "1923," even as she's already encountered a bit of both since setting off with Spencer Dutton. According to Julia Schlaepfer, it's hardly set to fade even if she and Spencer eventually find a way to put roots down at the Yellowstone Dutton Ranch, with the actor stating, "I think it just exists inside of her, and she lets it rip." And it should be fascinating to watch her rip right alongside Cara Dutton (Helen Mirren) when "1923" returns for Season 2.