1923 Fans Can't Get Enough Of Spencer And Alex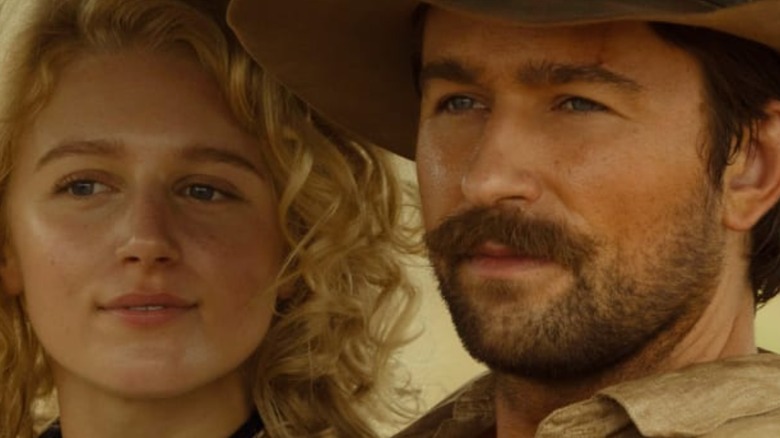 Paramount
The history of the Dutton family is rife with passion, violence, and the struggle to preserve of their legacy at any cost. Originally starting with the incredibly popular "Yellowstone," which is set in modern times, the story blossomed with the launch of show's first spin-off, "1883." "1883" establishes how the Duttons founded the Yellowstone Ranch, and details the hardships they had to go through in order to secure their land, introducing a cast of people who helped them do so. "1923" is the latest spin-off, aiming to fill in the history between "1883" and the original "Yellowstone," and it definitely has its fair share of characters that people absolutely adore.
Spencer Dutton (Brandon Sklenar) is the nephew of Jacob Dutton (Harrison Ford), though instead of spending his time in the wilds of Montana, he acts as a big game hunter in Africa. The reason for his tenure on the far side of the world is on account of his service during World War I, which has exposed him to mass causalities, violence, and bloodshed on an unprecedented level. In other words, he has no real current drive to return to his family, though he certainly will have a reason to return soon enough. 
During his travels through Africa, Spencer eventually comes into contact with Alexandra (Julia Schlaepfer), and the two quickly hit it off. Many fans are already showing their support for these two well-traveled individuals.
Fans love Spencer and Alex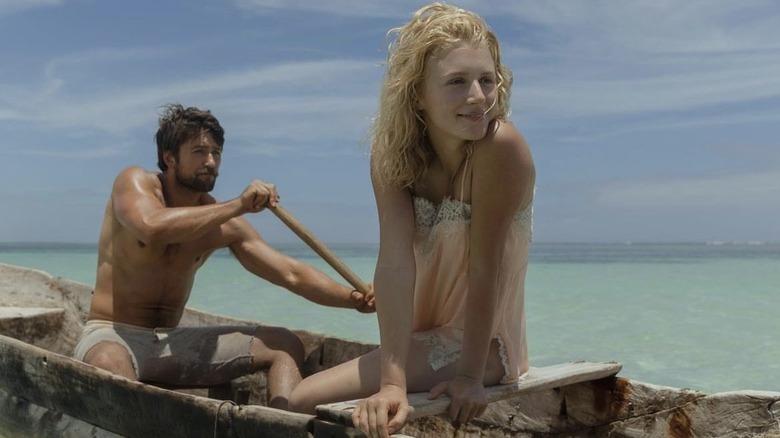 Paramount Network
Although Spencer and Alexandra have only just met, their chemistry is immediately apparent to the audience, and the last two episodes have seen the two get exceptionally close in a fairly short amount of time. In the episode "The War Has Come Home," the scene stealing Cara Dutton (Helen Mirren) decides to write a letter to Spencer imploring him to come home, while the most recent episode "War and the Turquoise Tide" features Spencer and Alexandra immensely enjoying each other's company, further establishing Spencer's history and motivations. Between these two installments of "1923," fans have taken to Twitter to express their adoration for the burgeoning romantic pair.
Twitter user @amandamillwood could barely contain their enthusiasm, writing, "I'm obsessed with the Spencer & Alex storyline even though they met approximately 5 minutes ago." Others felt the same, with @annieb_450 asking for the next "Yellowstone" spin-off to follow Spencer and Alex, while another Twitter user demanded more of the couple in the future, and posted an image of the two holding hands. 
Yet another Twitter user posted a series of emojis involving eyes, a sweating and blushing face, and fire symbol alongside the names of Spencer and Alex, while @Justducky175 posted an image of a person clasping their heart and falling to the ground. Fan @ophelia_kills shared a picture from "1923" consisting of Spencer and Alex on a row boat, with the text, "Alex and Spencer! So much love for this couple." @Kat_Impossible also posted a series of "1923" stills consisting of Alex and Spencer, and stated, "I'm full on in my Alex and Spencer stan era. no one talk to me, okay?" Considering these comments, it's pretty clear many fans hope for much more Spencer and Alex in the future.