Keanu Reeves Hints At His Future With Constantine, DC, And The MCU - Exclusive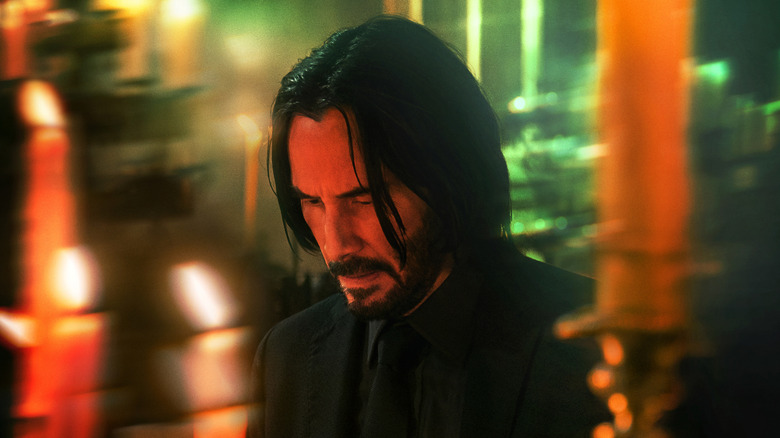 Lionsgate
Keanu Reeves has become one of this generation's most enduring movie stars. He's seen a renaissance at the box office during the past decade with the hugely successful "John Wick" action franchise, of which the latest entry, "John Wick: Chapter 4," arrives on March 24. He's also reprised several of his most recognizable roles in recent years, including Ted Logan in "Bill and Ted Face the Music" and Neo/Thomas Anderson in "The Matrix Resurrections."
Despite making films across a wide variety of genres, traditional superhero films are a genre that he is not as well versed in. He starred in "Constantine" in 2005, but that was loosely inspired by DC Comics' "Hellblazer." Meanwhile, he voiced Batman in 2022's "DC League of Super Pets," but he was far from the focal hero.
This doesn't mean Reeves is not interested in the genre. As the actor told Looper in an exclusive interview, it's just a matter of finding the right fit. 
Keanu Reeves isn't sure what's happening with him and comic book movies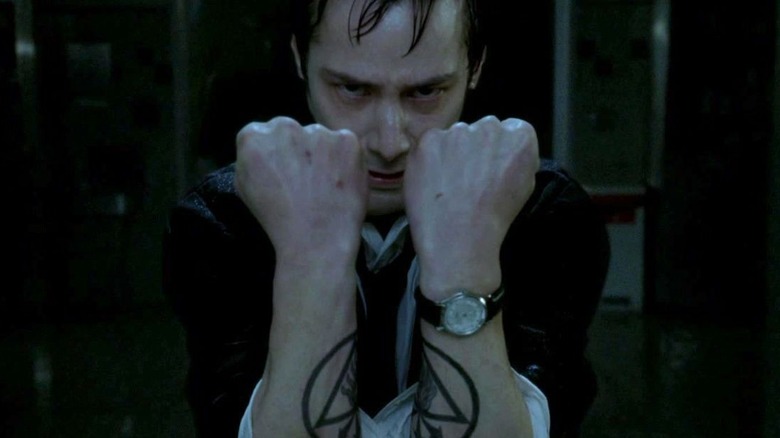 Warner Bros. Pictures
Years before there was an MCU or DCEU, there was "Constantine." Keanu Reeves' sole foray into a live-action adaptation of one of DC's darker properties was filmed as a standalone horror-action hybrid, taking extensive liberties with the source material and having no connections to any other existing cinematic franchise. While not immediately embraced by critics when it first came out, "Constantine" has become something of a cult favorite. 
After years of speculation, "Constantine" fans got spectacular news about a sequel seemingly being in the works. That was before the DC universe reboot was announced in late 2022. Now, Reeves admits he's not sure whether John Constantine will find a place in the new DC Studios game plan. 
"I think they're trying to figure out what to do with that," Reeves said. "Hopefully I can reprise the role of John Constantine, but it remains to be seen."
As for that other major superhero universe, fans have theorized for years about which Marvel role Reeves would be perfect for, ranging from the Silver Surfer to Ghost Rider. Reeves himself says he's game for a trip to the MCU, as long as it's the right part. 
"That would be fun," he agrees. "I love those movies. It's great to be in that kind of make-believe land and be in those big movies and have fun like that. Hopefully, one day, they can find something that I'm suitable for."
"John Wick: Chapter 4" blasts its way into theaters March 24.