Emma Willis Thanks Fans For Their Support On Bruce Willis' Birthday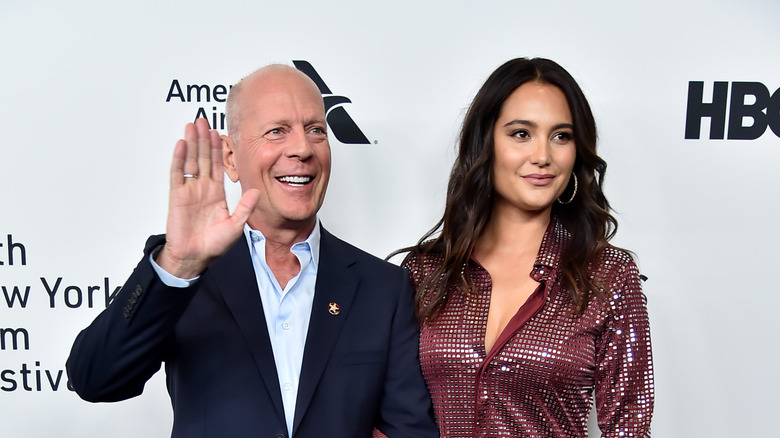 Theo Wargo/Getty Images
March 19 is Bruce Willis' birthday, and movie fans know well that the past several years haven't been easy for the now 68-year-old actor. About a year ago, in March of 2022, his family publicly revealed that Willis had been suffering from aphasia, a condition that manifests in an inability to comprehend or formulate language, leading to his retirement from acting. Last month, he was officially diagnosed with frontotemporal dementia, an umbrella term describing several brain disorders that see the frontal and temporal lobes deteriorate over time. According to the Mayo Clinic, "Some people with frontotemporal dementia have dramatic changes in their personalities and become socially inappropriate, impulsive or emotionally indifferent, while others lose the ability to use language properly."
It is a devastating diagnosis, as anyone who has had a loved one with dementia can attest. And Willis's wife, Emma Heming Willis, has been admirably forthright about how daunting life can be in its wake, particularly through her Instagram. Understandably, the "Die Hard" actor's birthday is going to be a particularly difficult day. "So today is my husband's birthday," she said in a video posted to her Instagram account. "I have started the morning by crying, as you can see by my swollen eyes and snotty nose."
Important that you see all sides, she said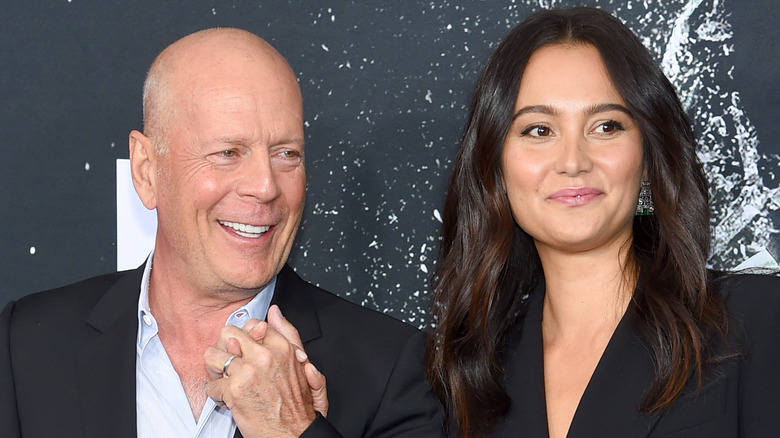 Jamie Mccarthy/Getty Images
"I just think it's important that you see all sides of this," continued Emma Heming Willis. "I always get this message, or people always tell me that 'Oh, you're so strong, I don't know how you do it.' I'm not given a choice. I wish I was... But I do have times of sadness every day, grief every day, and I'm really feeling it today on his birthday." 
Heming Willis elaborated that she was particularly overwhelmed while putting together an Instagram reel for her husband's birthday. Understandably, she found it difficult to put that reel together, describing the process as like getting knifed in the heart. "But as much as I do it for myself, I do it for you because I know how much you love my husband — don't cry, Emma — but it means so much to me, so thank you." True to form, there are a great many comments — more than 3,000 at the time of writing — expressing support for both of them.
Heming Willis has previously pleaded for space and consideration from the media, particularly paparazzi, whenever she and Bruce Willis are seen in public. She has also increasingly dedicated herself to raising awareness about frontotemporal dementia and its effects on sufferers and their loved ones.