Shameless' Ethan Cutkosky Transformed The Original Direction For Carl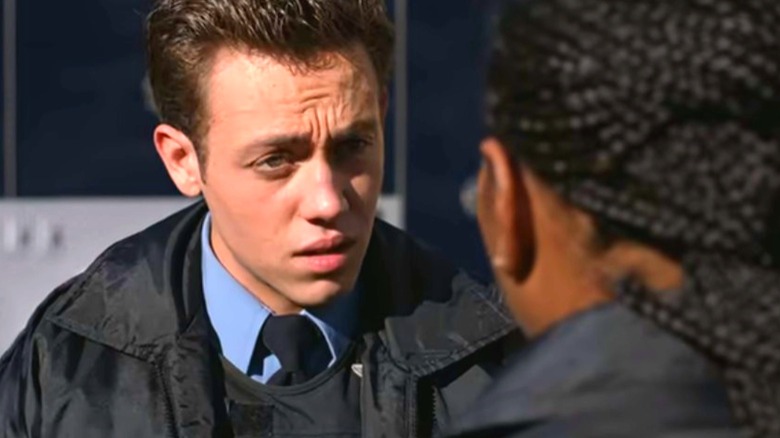 Showtime
During the 11-season run of "Shameless," we enjoyed the drama, humor, and hijinks involved in watching the six Gallagher siblings grow up. Despite having not-so-stellar parents as role models, they get decent jobs, have children, and find their own ideas of happiness. While we all had our own favorite characters, for many "Shameless" fans, there's no doubt that Carl was the best Gallagher sibling, due mostly to the talented Ethan Cutkosky. But when the show first started, Carl wasn't given much to do.
"When you look at Season 1, the role of Carl was to occasionally say something slightly shocking, but we certainly would never dream of actually putting any kind of narrative on him or giving him any kind of story strand," executive producer Mike Mylod told the Chicago Tribune. For Season 4, he said, "we needed Ethan's character to pull a lot more dramatic weight, and Ethan stepped up to the plate wonderfully and continues to impress us all both as a young man and as an actor."
The second youngest Gallagher, troublemaker Carl had some storylines in the first few seasons, like selling drugs and letting Frank shave his head to pretend he had cancer, but the bigger storylines were mainly reserved for the older siblings. By Season 4, that started to change.
He always had a natural talent for acting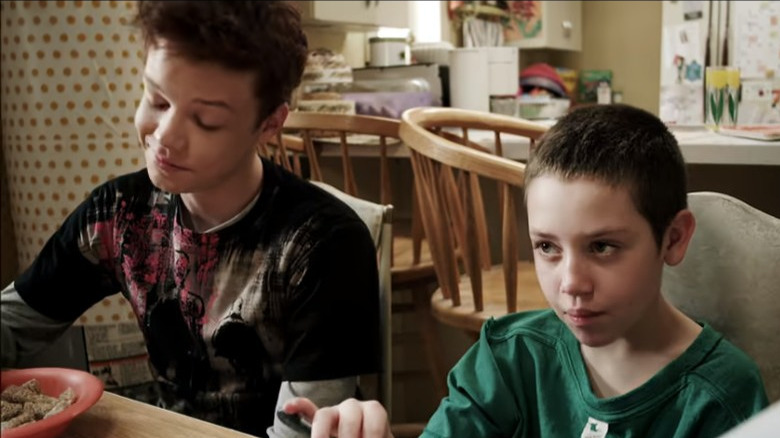 Showtime
In Season 4, Episode 1 ("Simple Pleasures"), Frank Gallagher (William H. Macy) returns to the family home struggling with liver failure. Fiona (Emmy Rossum) wants to throw him out of the house, but Carl insists he'll take care of him. Frank tells Carl that he can't drink anymore but still needs alcohol in his system "to function properly." Carl does everything he can to help Frank, which includes stealing medications from Veronica (Shanola Hampton) and helping Frank stalk Sammi (Emily Bergl), the daughter who has no idea that Frank is her father.
Cutkosky, whose first film role was in the 2007 film "Fred Claus," always seemed to have a talent for acting. "He was very natural, which a lot of kids aren't," his agent, Dawn Gray, told the Chicago Tribune. "He was really grounded as an actor and able to play a wide range of things. He was very in touch with doing tough material too."
Over the next seven seasons, Carl matured and grew up from the delinquent, troubled kid into a police officer determined to make a positive change in the world. Cutkosky feels Carl's story had a fitting end, and learned a lot, telling EUPHORIA. Magazine that the experience "also taught me real-life lessons of the world on and off set."