Shameless Fans Agree That Carl Is Hands Down The Best Gallagher Sibling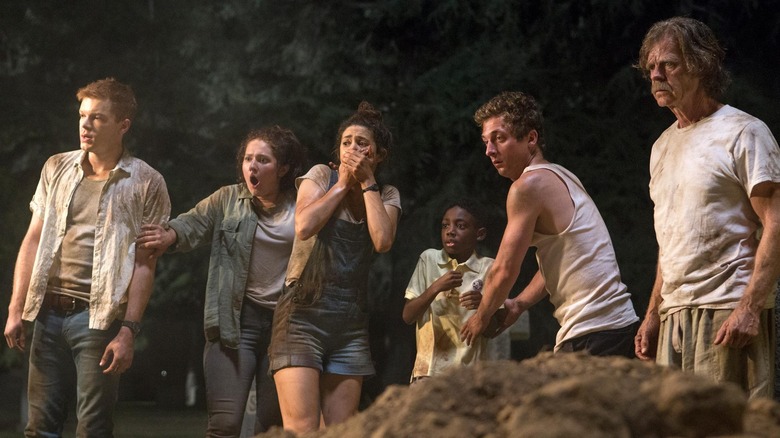 Showtime
Pop quiz: Who is your favorite Gallagher? No wrong answers, just off the top of your head. Did you say, Dennis J. Gallagher, former Colorado state legislator and namesake of the since-repealed Gallagher Amendment, which redefined property values in the state between 1982 and 2020? No? What about a recently deceased staple of 1980s American comedy Leo Anthony Gallagher, Jr.? No? Peter Gallagher from "While You Were Sleeping?" John Gallagher, Jr. from "The Newsroom?" Leo Gallagher's brother, Ron Gallagher?
No. For the discerning premium cable subscriber, there's only one pool of Gallaghers from which to draw: The family at the center of Showtime's adaptation of "Shameless," which for eleven grit-filled seasons told the story of a single father (William H. Macy) and his less-than-functional brood of six occasionally adoring children. Out of those six, just one rises above the rest with fans of the series. Don't worry; it's not Debbie.
Carl Gallagher wins the Shameless popularity contest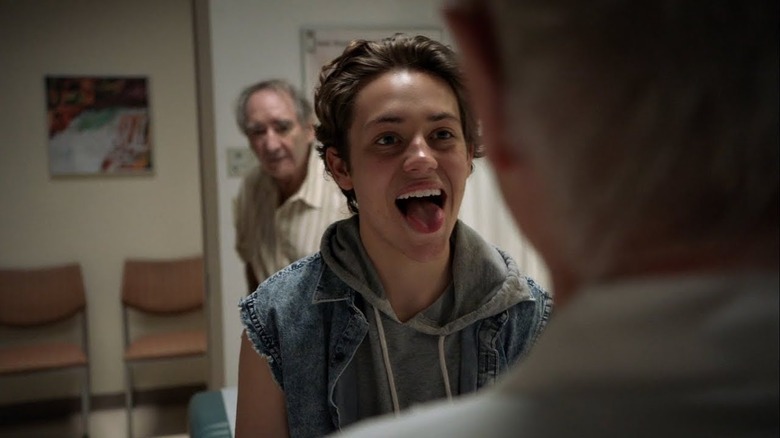 Showtime
As with all things, we turn to Reddit for definitive answers. It is there, after all, that all good things flow. It is there, you see, that it's pretty easy to post an opinion poll.
And that's precisely what u/Snowy-Bee did at the tail end of January 2023. The question, or rather inquisitive sentence fragment, was simply "Best Gallagher Sibling?"
In a landslide victory, "Shameless" fans replied, piling nearly a third of the 1,500 votes on Carl, played on the series by Ethan Cutkosky. Troubled youth that he was, Carl Gallagher managed to outpace his misspent youth, becoming a police officer and raking in 454 votes in a popularity contest with his siblings. Many people pay decent money to therapists for that kind of validation. For interested parties, second place was a near-tie between Fiona (Emmy Rossum) and Lip (Jeremy Allen White), with around 360 votes each. Ian (Cameron Monaghan) took fourth, late addition Liam (Christian Isaiah) claimed fifth place, and Debbie came in dead last as she has done some truly awful things without good reason.