CSI: Vegas' Paula Newsome Admits She Never Watched The Original Series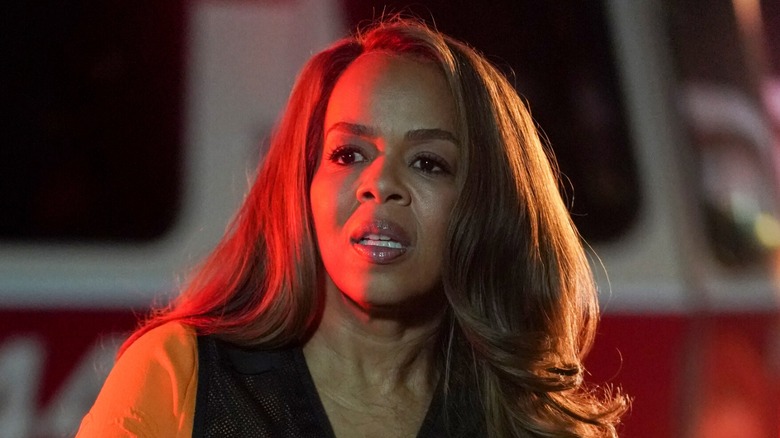 Sonja Flemming/CBS
If one were to say, "I would like to watch the entire 'Crime Scene Investigation' franchise," they would have no small task ahead of them. To date, there have been no fewer than five "CSI" series, each with dozens of episodes, and three — "CSI: NY," "CSI: Miami," and the original series — with more than a hundred. It is the original "CSI," however, that has by far the most episodes, airing 336 entries from 2000 to 2015 (337 if you count the two-hour series finale as two separate episodes). 
So, it's perhaps no surprise that, when the series was rebooted with "CSI: Vegas," not everyone cast had the chance to absorb every episode, every event, and every story from the original run. That said, you could be forgiven for being taken a little aback when Paula Newsome, who plays Maxine Roby, said she hadn't seen any of the flagship show of the most-watched franchise on the planet when she was cast in the role of the new head of the Las Vegas Crime Lab. But according to an interview she did with Parade, that's exactly the case. 
Newsome was asked by interviewer Paulette Cohn if she had been a fan of the series before accepting the role. "I have to say, I was living under a rock at that time," she confessed. "I didn't watch it. I just didn't get to it."
Newsome's sister is a fan of the franchise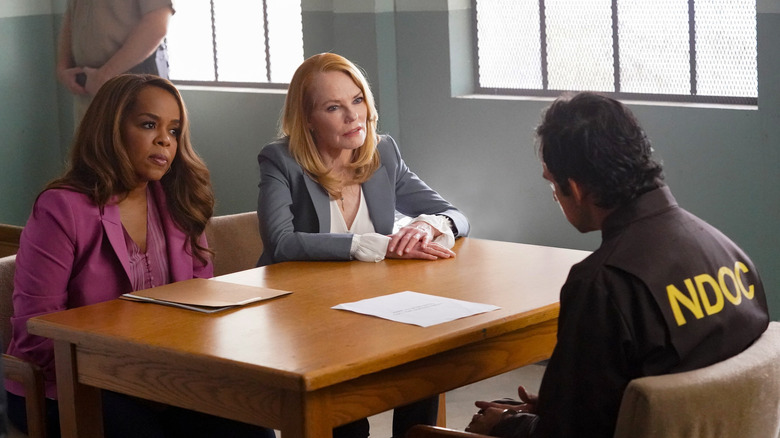 Monty Brinton/CBS
This is not to say that Paula Newsome completely lacked context when it came to the "CSI" universe. "My sister was a huge fan of it," she followed up, "and when I told her I got the job, she was more interested in whether Gil (William Petersen) and Sara (Jorja Fox) were coming back more than this new job I got."
As we know now, Gil and Sara did return for "CSI: Vegas," along with Catherine (Marg Helgenberger) and, in some recurring fashion, Hodges (Wallace Langham), Brass (Paul Guilfoyle), and others from the original "CSI." Newsome must have had at least some sense of how important they and other characters are to fans of the show. In an exclusive Season 2 interview with Looper, Newsome said that arriving on set and taking it all in was like finding out Santa Claus is real. 
Perhaps Newsome simply took the time to sit down with her sister and get a Cliff's Notes version of "CSI" events and lore. Or maybe she did like fellow CBS actor Rose McIver ("Ghosts") and only watched the first few episodes of the original series to prepare for her role – enough to understand the world she was entering, but not so many that she found herself limiting her performance.