Deadpool 2: The Second Character Ryan Reynolds Plays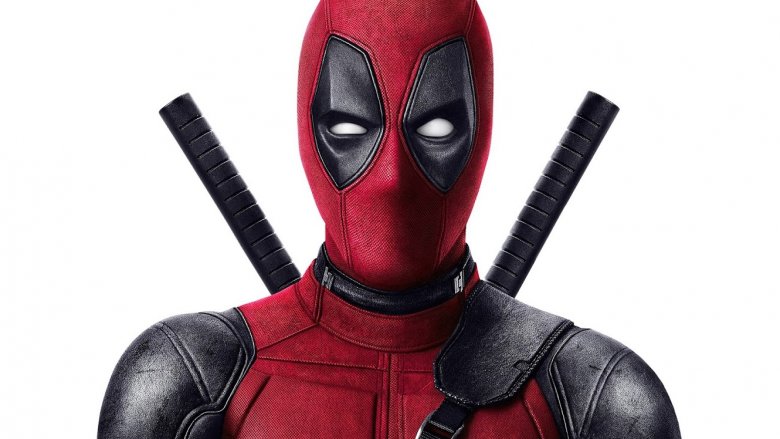 Contains spoilers for Deadpool 2
When movie lovers think of the Deadpool franchise, they think of Ryan Reynolds front and center as the titular Merc with a Mouth. He slashes Bea Arthur-engraved twin katanas through the air, his best friend is nicknamed after a tiny mammal in the same genus as ferrets and polecats, he loves chimichangas and hates guys called Francis, and he rocks facial scars with confidence. We know him and we love him, and we've never expected the actor who plays him to also portray another character in the same film. But that's exactly what happened in Deadpool 2. 
The hotly anticipated sequel sees Ryan Reynolds taking on both Deadpool in a live-action performance and Juggernaut, the muscle-bound mutant with unstoppable momentum, in a motion-capture one. Reynolds' role as Juggernaut was kept under tight wraps at studio 20th Century Fox, and was even more hush-hush with director David Leitch and the minds behind Deadpool 2, who went so far as to separate his name from Juggernaut's in the film's end credits. (Instead, the credits state that Juggernaut stars as "Himself.")
Leitch spoke with CinemaBlend about Reynolds' surprise secondary performance, revealing the humorous story behind how the idea actually came about. As it happens, Reynolds doing the performance capture work for Juggernaut, who makes his first movie appearance since Vinnie Jones played him in 2006's X-Men: The Last Stand, was a matter of convenience in post-production, as Reynolds was essentially always on set. 
"The spoiler is [that] Juggernaut is sort of a combination of Ryan and myself. And it only became, and this is a spoiler spoiler, it only came out of just the necessity of change, and you're getting into the post-process, and we're like, 'Okay, now we need a face animator actor.' And I'm in the editing room, and Ryan's writing alts, and we're like, 'I'll just go do it.' And then the animators are going to change it anyway."
In addition to Reynolds getting in front of the camera to play Juggernaut, he also slipped behind it to lend his pipes to the character's voice. This, too, came down to convenience: the actor ended up doing his Juggernaut sessions at the same time he recorded additional dialogue for Deadpool. 
"Ryan did some performance capture for certain dialogue bits. And then he provided the voice, which we altered ... when we were in post ... doing some alts for Deadpool," Leitch explained. "It'd be like, 'Okay, let's just switch into Juggernaut mode, try this.' As opposed to 'Let's bring in somebody, wait for them, call time,' all this. It was a tight unit. Ryan's got another franchise!"
Deadpool 2 screenwriter Rhett Reese also told the outlet that he and co-writer Paul Wernick didn't quite have the option to dive into Juggernaut's backstory in the film, though they still wanted to treat fans by having the character be a part of the sequel.
"We did think that Juggernaut had not been treated as well as he could have been in previous movies, and we wanted to rectify that... We worried a little bit about too much backstory, like with Cable in particular," he stated. "We were like, 'Let's make him a man of mystery.' The whole Nathan Summers clone, techno-virus, all that stuff, we just thought we were going to overload our audience. But we did sneak in the bit about Professor Xavier."
As for whether Reynolds will ever do double duty as Deadpool and Juggernaut in a future franchise film, Leitch suggested that it's a possibility. He hinted that Juggernaut actually survived his embarrassing end in Deadpool 2, and that he's excited about the possibility of bringing the character into more movies down the lie.
"I think there's ground in the future to really expand on his powers. He only comes into the movie in the third act, and we kind of set the location, and I mean there's only so much you can do with him in a mano a mano fight, you know? The Juggernaut's action comes from him like plowing through stuff, and he's unstoppable, and we just didn't really have that in the construct of the set piece," the director said. "So I do look forward to in future installments, if they want to bring him back, to watch him wreck some s***."
We think we speak for most all fans when we say that seeing Reynolds "wreck some s***" as Juggernaut in another Deadpool flick would be killer. For now, though, the rambunctious romp that is Deadpool 2 is probably more than enough to keep everyone satisfied.