Supernatural Spin-Off Wayward Sisters Not Going To Series At The CW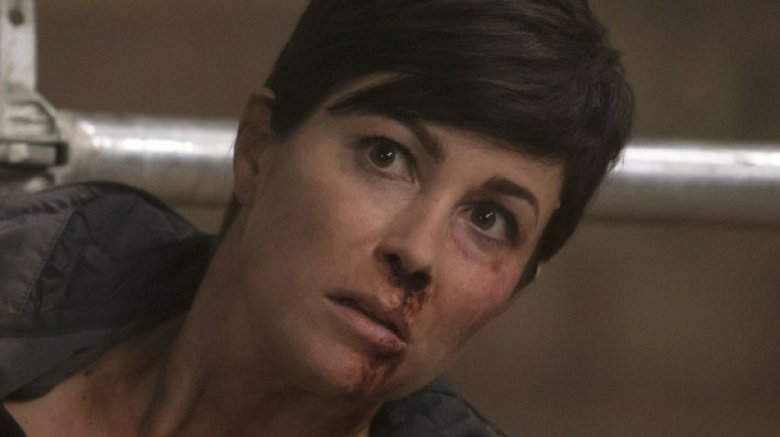 Sorry, Supernatural fans: The CW is not moving forward with the proposed female-led spin-off Wayward Sisters. The potential show, which got a backdoor pilot during Supernatural's thirteenth season, would have followed Kim Rhodes' Jody Mills as she led a group of orphaned girls fighting against the world's most devilish creatures.
Rhodes' Jody, who has been appearing on Supernatural in a recurring capacity since 2010, was set to lead the series, with her character mentoring the young women, all of whom were orphaned by a supernatural tragedy. The backdoor pilot saw Claire (Kathryn Love Newton) returning home to Sioux Falls, South Dakota to find Jody, Donna (Brianna Buckmaster), and Alex (Katherine Ramdeen) waiting for her. 
Clark Backo and Yadira Guevara-Prip were also set to star in the series, which was written by Supernatural's Andrew Dabb and Robert Singer. This is the second unsuccessful attempt at spinning off the popular drama after Supernatural: Bloodlines, which got a backdoor pilot in season nine but never made it past that stage.
Executive producer Robert Berens broke the news about the series on Twitter, writing "The CW decided not to proceed with a series order for Wayward Sisters. Honestly — I'm heartbroken. I'm confused. And, at least for the moment — I'm angry. Getting the chance to branch out and explore this world and these characters and our #Supernatural universe this past year was the most enjoyable and exciting creative experience of my life."
Berens went on to thank fans who were passionate about the idea, saying that they made the backdoor pilot and the "beautiful potentiality" of the series happen. "Seeing Jody, Donna, Claire, and Alex step it up to icon status, while overseeing the genesis of Patience and Kaia, was an unalloyed joy," he wrote. "I am, frankly, gutted that I couldn't bring it all the way across the finish line for you." 
Dabb also thanked the show's fans, writing on his Twitter, "Your passion for this idea fueled us, and we wanted so much to make this happen for you. I"m so sorry we couldn't... We love these characters, and have spent almost two years trying to make this show a reality on the network... but there are some fights, sometimes, you can't win." 
Luckily for Supernatural fans, the parent drama has already been renewed for a fourteenth season. Also returning at The CW are the Arrow-verse shows (Arrow, The Flash, Supergirl, and Legends of Tomorrow), Crazy Ex-Girlfriend, Jane the Virgin, Riverdale, Black Lightning, Dynasty, iZombie, and The 100. The network's canceled series include Valor and Life Sentence.