New Funko Ad Suggests A Major DCEU Player Is Still In The Flash Despite Rumors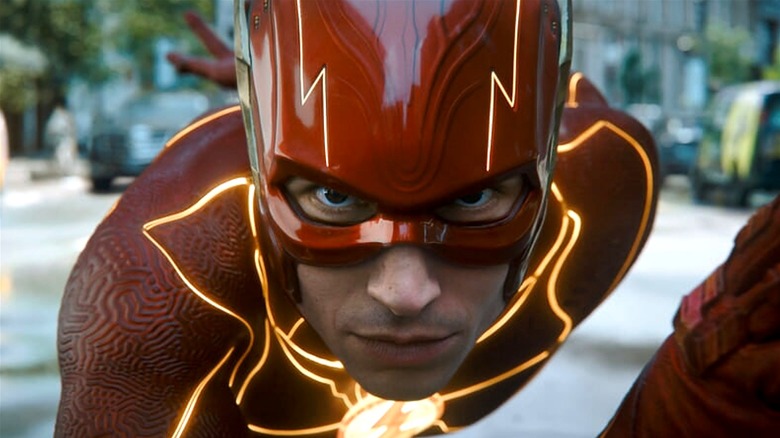 Warner Bros.
A new image on Twitter from collectibles giant Funko suggests Gal Gadot's Wonder Woman is going to make a cameo in "The Flash" after all, despite previous reports that she was not slated to appear in director Andy Muschietti's DCEU multiverse film.
Gadot, whose appearance in "Shazam: Fury of the Gods" was all but confirmed recently thanks to a new TV spot for the film, was also rumored to appear in "The Flash." However, The Hollywood Reporter indicated in December that not only was Gadot's cameo cut from the new Zachery Levi superhero action adventure, but an appearance from Henry Cavill's Superman was sliced out as well.
Now, the rumor that Gadot will indeed be in "The Flash" has been revived by a new Funko POP! Product reveal. The figure maker posted a tweet Wednesday, March 15, that showed not only POP! figures of Ezra Miller's Flash, the Michael Keaton and Ben Affleck versions of Batman, Sasha Calle's Kara Zor-El (aka Supergirl), and Michael Shannon's General Zod (whose return was featured in "The Flash's" Super Bowl spot), but also included Gadot's Wonder Woman. And while the announcement doesn't officially confirm the return of Wonder Woman in "The Flash," it seems odd that Funko would be peddling a product of a character that doesn't appear in the movie.
Conflicting reports have swirled regarding the fate of Gal Gadot's Wonder Woman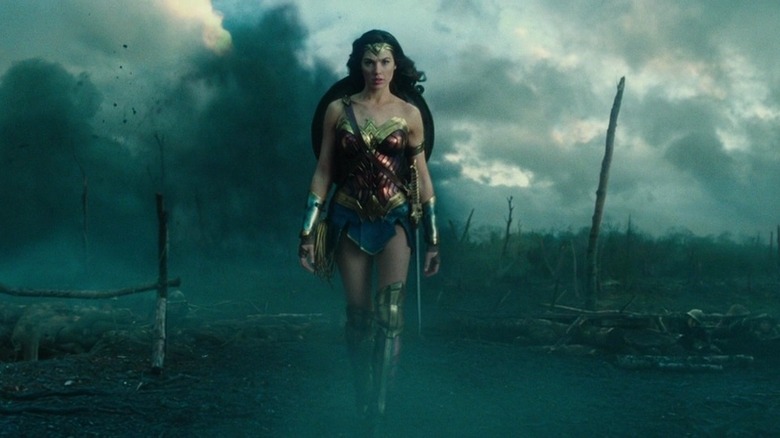 Warner Bros.
Gal Gadot's future in James Gunn and Peter Safran's newly rebranded DC Universe has been up in the air since the duo took over as co-CEOs of Warner Bros. DC Division in October 2022. Following The Hollywood Reporter's reveal that Henry Cavill and Gadot were vanquished from "The Flash," conflicting reports emerged about whether the actor was actually done playing Wonder Woman, with Gunn eventually saying the reports of Gadot's version of the character were a bit premature. With that, the inclusion of the Wonder Woman figure in "The Flash" Funko POP! line makes more sense.
Stand and fight alongside your favorite heroes! Defend your The Flash collection by bringing these new DC Pop! heroes into your home! https://t.co/m4RnOtaacg #Funko #FunkoPOP! Click the link in our bio! #Funko #FunkoPop pic.twitter.com/QjWVsTAMRD

— Funko (@OriginalFunko) March 15, 2023
In late January, Gunn and Safran revealed the first 10 projects they're overseeing in their new DCU, including "Superman: Legacy" — effectively cementing Cavill's statement in December that he was done playing Superman. The actor, who first played the character in writer-director Zack Snyder's "Man of Steel" in 2013, revived hopes that he was back to stay after appearing in the end credits cameo in Dwayne "The Rock" Johnson's "Black Adam" in October 2022.
Adding fuel to Cavill fans' ire, Gunn has confirmed in a new tweet that he will direct "Superman: Legacy," which is set for a July 11, 2025 release.