Disney's The Jungle Cruise To Begin Filming Next Week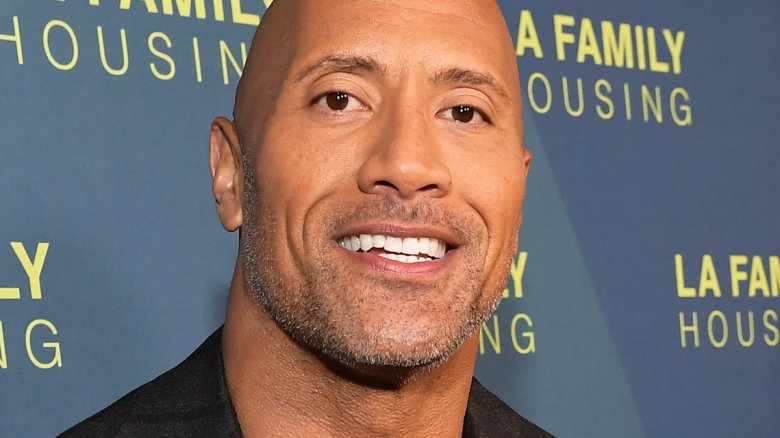 Getty Images
Disney's The Jungle Cruise will set sail sooner than you think. 
The Jungle Cruise star Dwayne "The Rock" Johnson took to Instagram to share a video announcing that filming will begin next week, starting on Monday, May 21. 
In the clip, Johnson also says the gig is the "biggest contract" of his career. And he's not lying: the video shows Johnson standing in front of four huge stacks of legal documents that detail the terms of his Jungle Cruise contract. But the paperwork doesn't phase Johnson too much, as he's wanted to star in a film based on a Disney theme park ride ever since he watched the trailer for Pirates of the Caribbean: The Curse of the Black Pearl. 
"Lil' nervous signing the biggest contract of my career for Jungle Cruise. Think I had an out of body, 'holy s*** this is really happening' moment," Johnson wrote in the video's caption. "Fifteen years ago, when I saw the first trailer for Pirates of the Caribbean, I was blown away and so inspired. I was just starting my acting career at that time and thought, 'Man one day if I could make a movie based off an iconic and beloved Disney ride that took audiences on that kind of vintage adventure and fun, it'd be a dream come true. 
Johnson ended his written message on an expectedly humorous note: "I vowed to put in the hard work... and 15 years later, here we are today. Promise to do my best to make ya proud, Walt. And for the love of all that's holy, can my producing partners @flynnpictureco and @hhgarcia41 please get me a pen that has ink?!"
Joining Johnson — who plays Jack, the operator of the titular Jungle Cruise — are Emily Blunt as a passenger named Lily Houghton, Jack Whitehall as the brother of Blunt's character, Edgar Ramirez as "a man with a conquistador background" who acts as one of the movie's main villains, and Jesse Plemons as a yet-to-be-named second villain. 
The Shallows filmmaker Jaume Collet-Serra directs The Jungle Cruise, which will follow Jack, Lily, and Lily's brother as they embark on a mission to locate a tree thought to possess restorative powers. As the trio journey through the many rivers of the world, they'll come across exotic wild animals and cross paths with a competing German expedition crew that also hopes to find the magical tree. 
The Jungle Cruise doesn't have an official release date yet.